Ceylon Pepper Hailed as the 'King of Spices'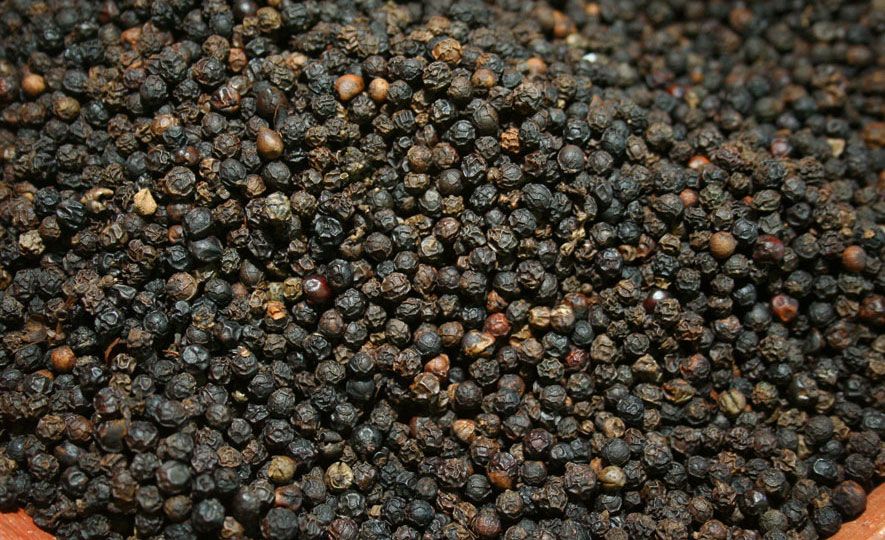 2015-06-30
Considered one of the most important spices since the beginning of known history, Pepper trade controls nearly 20% of the global spice market today, and Sri Lankan Pepper exporters have the potential to expand into a market that is as lucrative as gold.
Pepper has been in global use since the fourth century BC mainly among the Eastern civilizations and the most ancient archaeological record of pepper has emerged from the tomb of Ramases II, inserted into the nostrils of mummified Pharaoh during mummification.
Although its cultivation has always been limited to a number of countries in South Asia, Pepper has been one of the most prized spices in Europe.
Pepper Trading was carried out by the traders from India's Malabar region, who purchased pepper stocks from the South Indian and Sri Lankan pepper manufacturers and transported them to the buyers in Europe, the Middle East and North Africa through land routes.
However, with the opening of the sea routes in the 16th century, Sri Lankan black pepper was freely available to the European spice traders, who exported large amounts of bulk pepper to the eager customers in Europe, who used ground pepper mixed with cinnamon to cure meat.
Since then, the world has been addicted to various types of pepper ranging from black pepper, white pepper, pepper oil and pepper sauces, to add a mixture of flavours ranging from acidity, sweetness, citrus, mustard and camphor to their cooking.
The global pepper market amounts to nearly 1,012,517 mt on average with Sri Lanka producing nearly 1.7% of the global demand amounting to US$ 70 million. Sri Lanka is considered one of the leading producers of the best quality black pepper corns and has been a destination for top quality pepper corns since the turn of the history.
Pepper was found growing in wild in the ancient Sri Lanka, and can be found as a home garden or a mid range crop in Sri Lanka, today. It is mainly cultivated in low and mid regions with a cooler climate, in districts like Matale, Kandy, Kegalle, Kurunegala, Ratnapura, Badulla and Monaragala.
The total number of pepper cultivated land amounts to nearly 30,320 hectares in Sri Lanka and many cultivators combine pepper cultivation with another crop, practising mix-crop cultivation.
In 2012, production of pepper in Sri Lanka was 17,330mt as against 13,000mt in 2011 or 23% higher than that of 14,070mt average performance during the last ten years.
Just like with tea and grapes, the weather and soil has a greater effect on the taste of pepper corn and the level of piperine, the alkaloid responsible for the pungency and aroma of pepper. Sri Lankan pepper has a high level of piperine, compared to the other pepper exporters in the world and carries a taste quite similar to the renowned Malabar Pepper.
Sri Lankan pepper manufacturers mainly produce black pepper and white pepper from their harvest. While black and white peppercorns are both the fruit of the pepper plant, they are processed differently to bring out different colour and strength. Black peppercorns are picked when they're almost ripe and sun-dried, turning the outer layer black. To produce white peppercorns, this outer layer is removed before or after drying, leaving only the inner seed.
Pepper oil and pepper sauce is manufactured at a secondary level with the produce purchased by the farmers, and are mainly targeted for the global pepper market.
The leading spice exporters of Sri Lanka have been involved in the exportation of pepper, cinnamon and other spice from Sri Lanka for over 50 years while a small group of pepper exporter, specialises in Fair-trade and organic pepper.
With a growing market across the world and right weather and soil conditions to produce the best quality pepper with the perfect blend of flavour and aroma, Sri Lanka Pepper trade can rise up to be a more lucrative business like in the days of ancient kings and Pharaohs.