'Only 4% of Ceylon Tea brewed locally'-EDB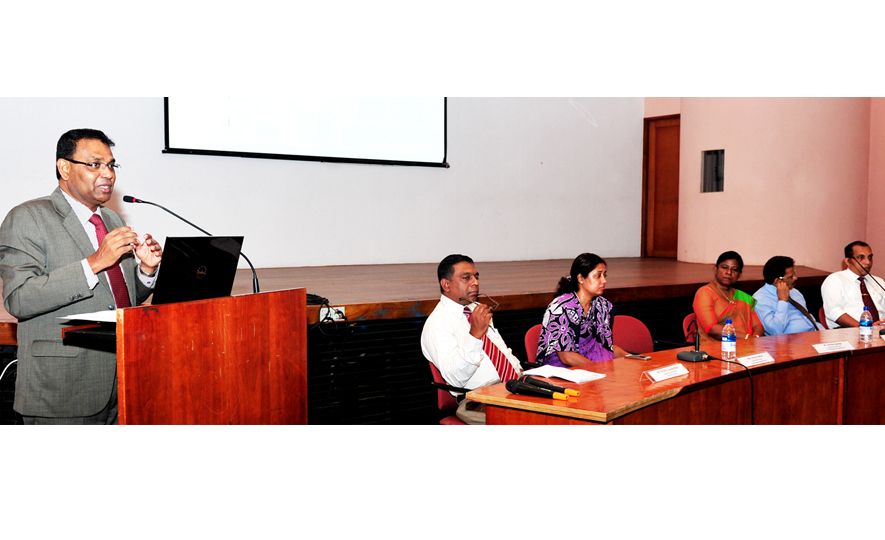 2015-07-10
A whopping 96% of Pure Ceylon Tea production volumes leave Sri Lanka to serve eager global buyers while only 4% of it is brewed locally –and the Lankan tea sector is now called to lead the value addition way on 10 July. "Pure Ceylon Tea exports grew by 5.4% in 2014. Only 50% of tea export revenues came from value added while other 50% is from raw tea exports" revealed Bandula Egodage (Chairman & CEO-EDB) on 10 July.
Chairman Egodage was addressing "Promotion of Value Added Tea Exports" session held on 10 July at EDB and attended by more than 100 reps from 60 leading Lankan tea manufacturing and exporting firms. Among the firms present were Akbar Bros, Akbarali & Sons, Unilever, Empire Teas, Tea Tang, Sinbad, Basilur, Kelani Velley Plantations, and Bogahawatte Tea. The firms that were present at the 10 July session claim more than 50% of annual Ceylon Tea exports.
"We cannot run just by exporting raw tea and we need to go for value addition. There is no debate on this. We export 96% of Pure Ceylon Tea production which is 325 million Kgs. Pure Ceylon Tea exports grew by 5.4% in 2014 under the guidance of Minister of Industry and Commerce Rishad Bathiudeen" said Chairman Egodage, and added: "When considering 2014 total export revenues, only 50% from value added tea exports while other 50% is from tea exports in raw form. In terms of tea export volumes, raw exports are higher at 55% while value added exports only 45%. This is an issue that needs to be addressed. Such half-half split is not bad but it does not give us much since raw and value added are bringing in similar amounts! Though we can see value addition but it does not give us the "required value addition" levels. This is the third biggest export item of Sri Lanka and therefore as exporters and manufacturers it is your call and EDB is here to help you today."
71.1 Million Kgs of Ceylon Tea was exported at the end of this March ('15) at a value of $321 Mn. Ceylon Tea packs almost 150 yrs of history and is Sri Lanka's largest agricultural export commodity to the global market.