Coconut flour - a healthy choice in baking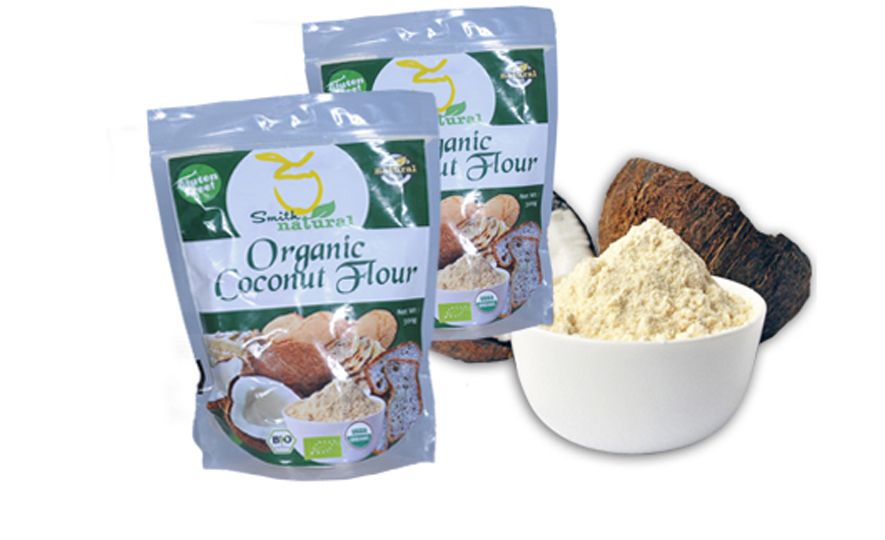 2015-07-08
A natural by-product of coconut milk production, coconut flour is made out of dried coconut meat and is gaining grounds in international markets as a gluten and wheat free, high fibrous alternative to grain-based flour products.
The scraped white kernel of the coconut is used to extract coconut milk and the left-over is dried in low temperatures and is grounded into a soft powder to make coconut flour, popular among the health conscious and those adhering to a wheat free diet.
Although coconut milk has been a permanent part of Sri Lankan diet for numerous centuries, the left over coconut meat was disposed as a kitchen waste daily without reaping its maximum benefit. Although coconut flour has its own unique behaviour when baking and requires a larger amount of moisture or liquid in the batter, culinary experts as well as amateur chefs around the world have developed recipes with coconut flour for every favourite dish in the list.
Rich in proteins, fats and fibres, coconut flour is more filling compared to other flours and is also a good source of lauric acid, like any other coconut based product. Lauric acid, a saturated fat found in coconut promotes proper function of the immune system and thyroid and helps maintain a healthy skin.
High levels of manganese in coconut flour contains many health benefits including the improved absorption of vitamin c, biotin and thiamine in food and maintenance of bone health, nervous system function, thyroid health and proper blood sugar levels.
Since it is not sourced from any grain, coconut flour is gluten free, low in carbohydrates and hypo allergenic and is a great option to consider when catering to a group of people with food sensitivities.
May it be a bread, cake, muffins, waffles, pancake or any other favourite baking recipe, coconut flour can easily replace wheat flour with a simple adjustment to the recipe's moisture content. For example, it is wise to use at least six eggs for every one cup of coconut flour used in baking recipes and also use fresh vegetables or fruits to add more moisture into the mixture.
Apart from baking, coconut flour can also be mixed with smoothies, sauces, broths and curries to add more texture, fibre, protein and a dash of sweetness to your dishes and drinks.
Although long being a coconut manufacturing country, with a local culinary history steeped with the use of coconut milk and coconut oil, Sri Lankans are yet to adopt the use of coconut flour in our cooking. However, almost all the leading coconut based product manufacturers produce non-organic and organic coconut flour exclusively for the global market.
Made without chemical treatment or use of preservatives, Sri Lankan coconut flour is made from the best coconut in the world and are produced under strict quality guidelines adhering to international standards.