Colombo Test Automation Conference 2018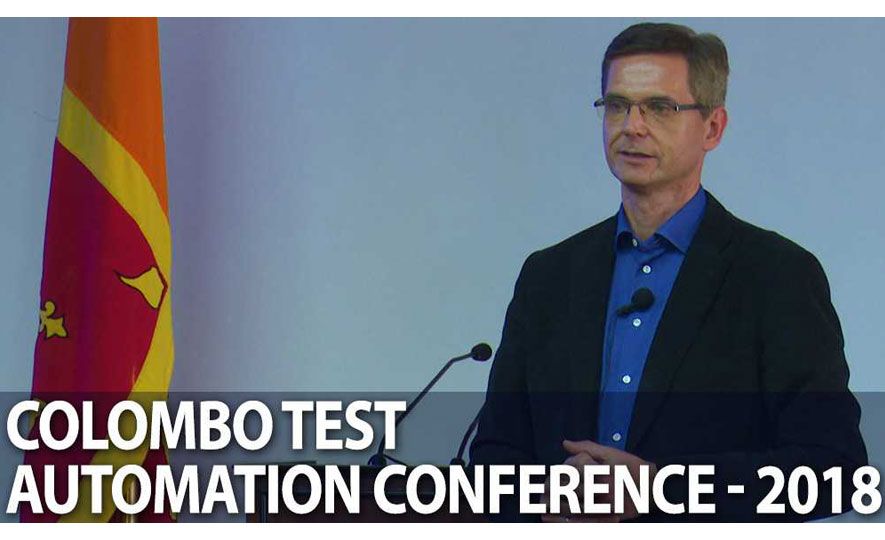 2018-12-13
The Colombo Test Automation Conference (CTAC 2018) organised by SLASSCOM Quality Circle for the third consecutive year in Sri Lanka to provide a platform to all the test automation professionals to meet, present and challenge ideas was held on November 14, 2018 at BMICH, BCIS Auditorium, Colombo.
The event was organised by the SLASSCOM Quality Circle bringing together engineers from industry and academia to discuss trends in Test Automation and Quality Engineering Practices. This year's keynote speaker was Torgeir Lyngstand, who has held leading positions in several software companies based in Norway over the last 20 years. Development and QA teams under his leadership has developed, released and maintained more than ten market leading products. He spoke about the benefits and challenges of test automation, the impact of emerging technology trends on QA discipline, the adaptation of QA engineers and methodologies, and the approach to testing and test automation in particular to meet the demands of tomorrow.
Watch CTAC 2018 Keynote Speech
The conference also featured three other industry speakers including Nuwan Silva – Lead QA Engineer at 24x7; Nilanthi Edwards – Senior Test Automation Lead at Cambio; and Yasassri Ratnayake Associate Technical Lead at WSO2. The conference provided an excellent platform to gain knowledge on Benefits and Challenges of Test Automation, the Adaption of QA Engineers and Methodologies, Test Automation for Middleware Applications, Quality Engineering with Machine Learning and Evolution of Test Automation with Devops.