Driving Sri Lanka's Rubber Industry Growth with the Aid of Modern Technology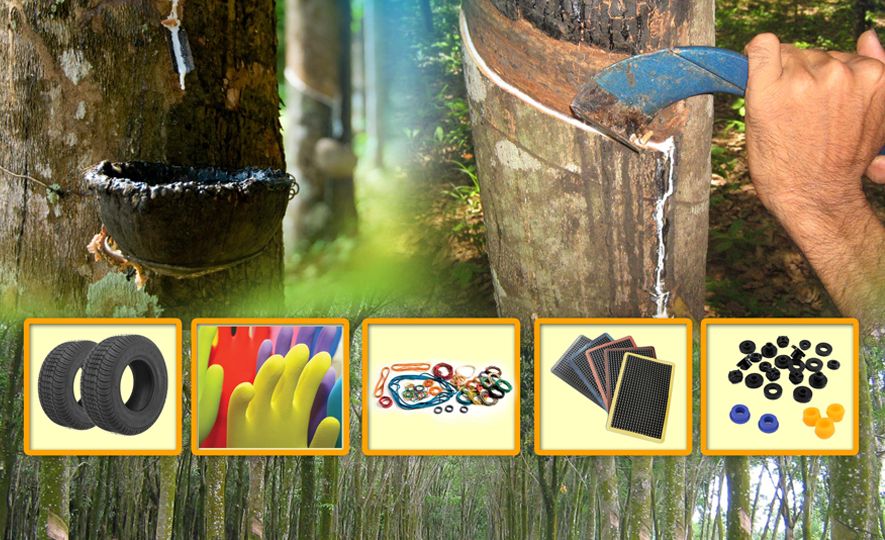 2018-10-12
The future of the island's rubber industry largely depends on how it focuses on introducing technology to develop yield, observes Dr Sisira Ranatunga, Secretary, Sri Lanka Association of Manufacturers and Exporters of Rubber Products (SLAMERP)
As he had revealed to The Sunday Observer on the sidelines of an industry forum, the industry representatives have endeavoured tirelessly over the past two years with government agencies, such as the Ministry of Finance, Ministry of Development Strategies and International Trade, the Ministry of Plantations Industries and the Ministry of Industry and Commerce to get the Rubber Industry Master Plan (RMP) approved.
"This will be a great impetus for the next phase of development of another golden era of growth in the Sri Lankan rubber industry," he said.
The industry has set for itself an ambitious goal: to earn an export income of over US $3 billion from rubber products by 2026. Even if it is going to be a challenging task due to climate change and raw material supply, the intense competition from developed countries having access to higher capital, better technology, bigger markets, advance human resources and productivity and better industry infrastructure, with years of experience and the right policies being adopted, the Sri Lanka's rubber sector can achieve greater growth as envisaged.
Dr. Ranatunga said as a principal measure of the RMP, Sri Lanka launched its first digital technology centre for development of the rubber sector in Ratmalana (Rubber Research Institute) last month.
The setting up of the centre is a key strategy of the RMP. By using more advanced technologies in the new centre such as Finite Element Analysis and Simulation (FEAS), which is being implemented by the Rubber Research Institute of Sri Lanka (RRILSL) in Ratmalana, the industry representatives hope that they can penetrate new markets and secure new customers overseas.
Sri Lanka's rubber sector experienced a major hiccup between 2011 and 2017 and the production level drastically declined to 83,000 MT from 140,000MT earlier. Currently, manufacturers and exporters of rubber products require 140 000 MT for their production units, however, the country's rubber output is quite low. At present, the gap is covered with imports from Vietnam and Malaysia.
Tyre sector accounts for the largest share of export turnover (60%) of rubber products exports, which includes solid tyres, pneumatic tyres, bicycle tryes, three wheeler tyres and a variety of smaller tyre categories. Currently, Sri Lanka is considered as the global leader in Solid tyres, which accounts for over 25% of the global demand. Exports of solid and pneumatic tyres accounted for US$ 513 million in 2017 recording an increase of 7.1 % over the previous year.
The main export markets for tyres are USA, Belgium, Germany, Italy and UK. In fact, the USA accounted for 34% (US$ 164 million) of the total tyre exports.
Sri Lanka has become a world class solid tyre product manufacturer supplying to international markets. Further, the Pneumatic tyre industry is also a fast developing industry. Pneumatic tyres accounted for US$ 181 million in 2017 recording a 15% increase when compared to year 2016.The main export markets for pneumatic tyres are USA, Germany, Italy, India and UAE.
The two-day tyre workshop was organised by the Sri Lanka Export Development Board (EDB) in collaboration with SLAMERP and the Plastics and Rubber Institute of Sri Lanka (PRISL). The workshop with international experts was meant for training the industry representatives on Product Innovation, Technology and R & D, and to upgrade the knowledge of the tyre industry personnel.