Electrical and Electronics industry in Sri Lanka: Performance and the Outlook for Growth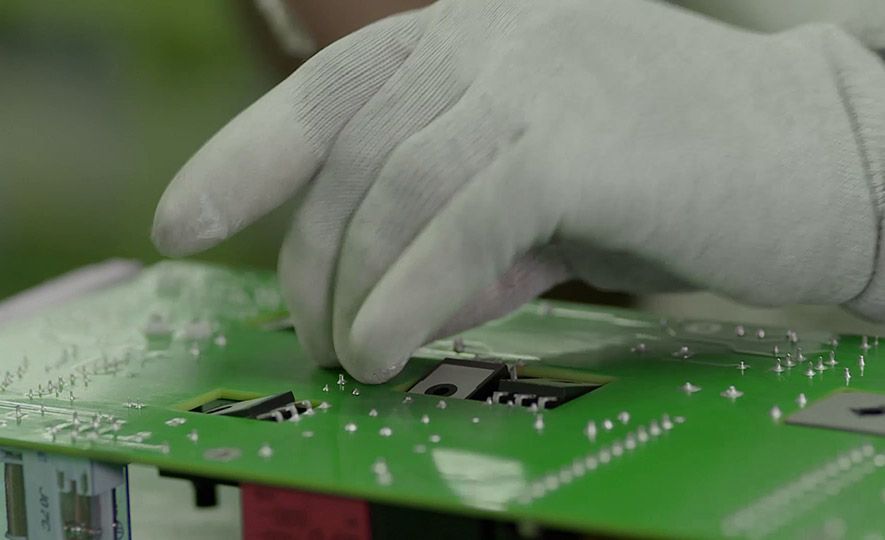 2018-02-26
Sri Lankan Electrical and Electronics industry is progressively stepping into the Global Electronics Value Added Supply Chain with products and services gaining acceptance amongst the most important Global Market Leaders. The Electrical and Electronics industry in Sri Lanka grew significantly over the past 45 years and saw it being gradually elevated to the position a key manufacturing industry contributing towards export-oriented economic growth. Having started as a basic assembler of Consumer Electronics and products in early 1970s, Sri Lanka shifted towards Electronic Components and Assemblies in post 1977s. In 2017, the industry's contribution to the total export revenue was US $371.48 million. According to the OECD classification of manufacturing industries, it falls under the medium high technology and high technology industries in Sri Lanka. The industry mainly caters for Automobile, Telecommunication, Consumer Electronics, Industrial Automation, IoT, and many other verticals.
The major companies in the sector perform their manufacturing operations within the export processing zones under the purview of the Board of Investment of Sri Lanka (BOI). The Sri Lanka Electronic and Electrical Manufacturers' Association (SLEMEA) was established to support and strengthen the industry as a sector while obtaining necessary government support and has contributed, to a considerable extent, in promoting the sector growth.
The Sri Lankan exporters in Electronics / Electrical Industry are all ISO certified, committed towards protecting the environment, observe ROHS and WEEE regulations, decent labor in conformity with the ILO requirements. Employment generation in this industry is approximately 30,000 including top-caliber Researchers and Design Engineers. Currently, there are an estimated 75 companies engaged in Design Manufacturing and exporting of Electronic and Electrical products. The Industry has therefore found wide acceptance and is increasingly attracting sophisticated buyers from Electronics Manufacturing Services partners.
At present, the country becomes a center of excellence for electronics design and development and the industry move towards the emerging technologies as IoT, Robotics, Bio-medical, Analytics and to world known Research and Development. The top 10 exporting destinations are Switzerland, Maldives, United States, United Kingdom, Hong Kong, Japan, China, Bangladesh, India, and Germany.
Key exports from Sri Lanka are Noise Suppression Capacitors, Noise Suppression Coils, Seat Belt Sensors, Wire Harness, Airbag Sensors, Power Suppliers And Inductors, Transformers, Electrical Panel Boards, Electrical Switches and Sockets, Data Communication and Telecommunication Cables, Industrial Plugs, Machined Mechanical Components, Machined Component Assembly, Coil Windings on Non- Uniform Bobbins, Cable Harnessing, Surface Mounted Printed Circuit Boards, Automotive Harnessing, Seat Belt Safety Sensor Harness for Automobiles, Electrical Power Cables, Enamelled Winding Wires, LV Switch Boards & Modular Enclosures, and IoT Devices.
Strengths of Sri Lankan electrical and electronics industry are like Trade relations with Europe and proximity to Indian booming Electronic and Automotive Markets, Skilled middle tier technology workforce and intelligent and trainable labor in conformity with the ILO requirements, British Commercial Law System with English as the Business Language, European & Japanese Technology descent with matured investments, and Adherence to all international Standards with Cutting Edge Technology.
The SLEDB has created a Video Documentary on the Sri Lankan Electronics and Electrical Sector for the purpose of promoting the sector internationally. The video could be view from the following link:
https://www.youtube.com/watch?v=vP0Fjpf2JVg&t=2s
In 2007, the sector's total earnings had amounted to US $371.14 million which declined to US $322.21 million in 2008. The earnings took a nosedive in 2009 to record US $187.5 million. Since then, the earnings have been growing in general with some fluctuations, though. The sector enjoys strong growth prospects considering the predicted growth for the Global Electronics Market.
In support of the long-felt need to establish a strong electronics industry in Sri Lanka, the University of Moratuwa Department of Electronic and Telecommunication Engineering submitted a proposal to the Government for the 2014 National Budget requesting an allotment for the setting up of a Facilitation Centre for Advanced Electronics Design (FCAED) to specifically support start-ups in Electronics and also carry out extensive capacity building related to state-of-the-art-Electronics Design Tools. The Government positively responded to this proposal, making it as a medium term initiative by providing a Rs. 160 million grant to set up the center, which is operational now.
Through the FCAED, start-up companies will be provided with a host of services for: Electronic Design Automation (EDA) tools for IC (Chip) design and PCB design; High-end FPGA development boards including ASIC Prototyping Boards; 3D Printing services for Product Enclosures; Work Space for Engineers (only limited number of seats); Dedicated hosting space for their designs with full protection; and training on advanced EDA tools.
Backed by these favorable developments in the Global Electronics Market and in Sri Lanka along with the EDB's decision to prioritize promoting the sector along with a few other selected industries under the National Export Strategy being formulated for the next five years, it's set for tremendous growth.