The Future in Fashion; A New Generation of Fashion Designers in Sri Lanka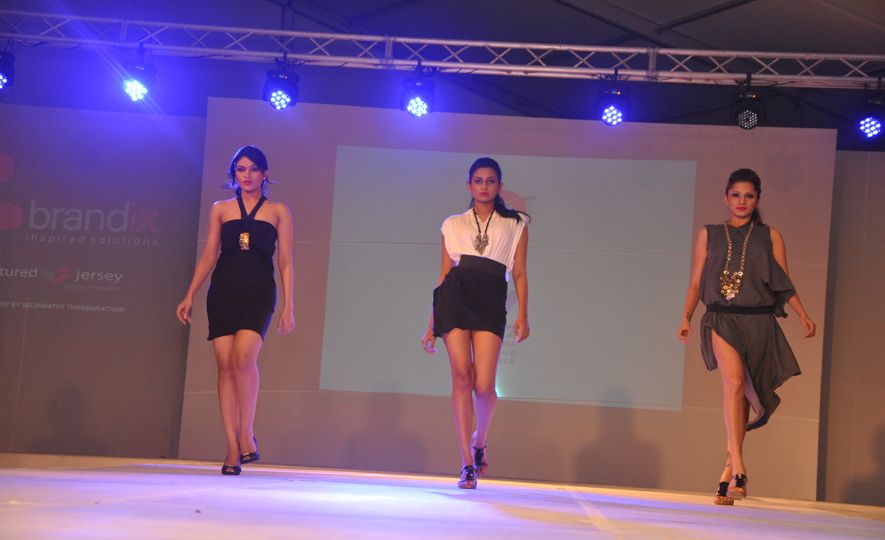 2015-07-24
Having built itself a global reputation for environment sustainable and labour friendly practices, Sri Lankan apparel manufacturers are seeking to infuse local designs, material and fabrics in to the production of fashion apparels for global market, in an ambitious attempt to develop Sri Lanka in to an Asian fashion giant.
Once a mere manufacturing destination, many Sri Lankan apparel manufacturers have incorporated designing into their production process and many giant garment manufacturing facilities now house a full scale design section fuelled by the creativity and innovation of a generation of young fashion designers.
Although still in larval stage, Sri Lankan fashion industry is making great strides into the future, backed by a group of young designers, who are combining great designs with social innovations. Freshly graduated from country's few design schools and institutions, these fresh faces in fashion designing are adding hope and optimism to Sri Lankan apparel and fashion industry like never before.
An emerging trend among these young fashion designers is the sustainable use of material and the wide use of recycled material in creating apparels and accessories.
Celebrated graduate and prodigy of Academy of Design (AOD), Lonali Rodrigo is in the forefront of innovative fashion designing in Sri Lanka. Her ground breaking concept of 'up cycling' fabrics, materials and garments into fashion statement combines her love for fashion with environment sustainability. Through her own fashion label 'House of Lonali', she promotes aesthetically pleasing designs that are eco-friendly and ethical and are made through sustainable manufacturing.
Winner of the Sri Lankan Festival of Design 2010, Lonali's fashion entrepreneur ship was kick started by Venture-engine, a collective effort by a group of local and international business giants to mentor and fund young innovators and designers, by helping to establish their own labels and brands.
Other than the environment conscious fashion spark Lonali, young designers like Nithya Lamahewa and Panchali Wijetunge thrives to create high fashion by combining traditional hand loom fabrics with modern textiles and techniques gaining local and international acclaim. Graduates of AOD and University of Moratuwa respectively; their designs involves local traditional talent and knowledge in creating international fashion and has been praised for its' grass root level involvement and attempts at sustainable manufacturing practices.
A recent graduate of the Fashion Design and Product Development faculty of the University of Moratuwa, Nethmini Senananda, too is celebrated for her innovative use of flamboyant colours in creating batik designs that are very unique to Sri Lanka.
Inspired by the Kolam masks of Sri Lanka, her creations for the Colombo Fashion Week Bright Sparks fashion show and the University of Moratuwa graduation fashion show inspired interest locally as well as globally while her own fashion label 'peacock' too portrays batik designs made with flamboyant colours.
Declared as the fashion designer of next generation, at the Colombo Fashion Week 2011, Dimuthu Sahabandu has been breaking new grounds in fashion in international catwalks. Considered the rising master of Sri Lanka's haute couture fashion, Dimuthu combines traditional apparel material like French lace, with modern designs and contours in creating designs that are uniquely Sri Lankan.