GSP+, fisheries recovery, stronger FTAs under focus in 100-day push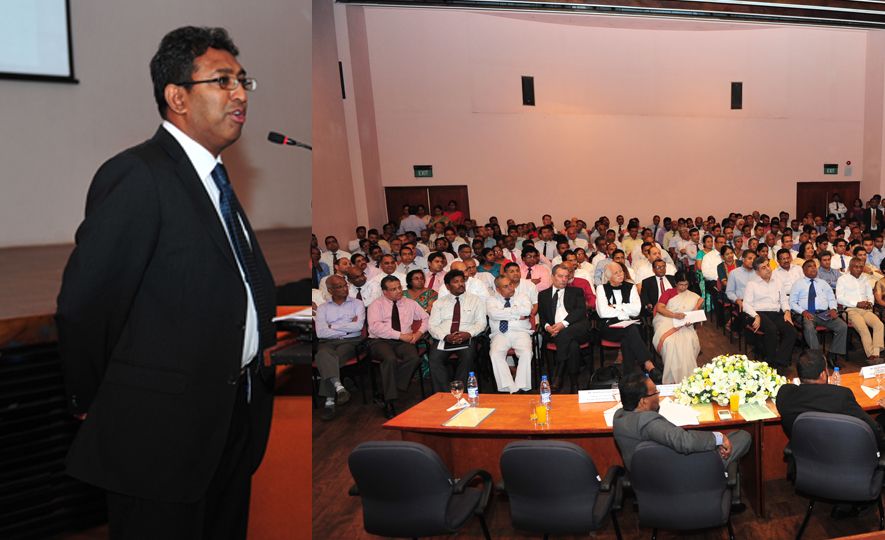 2015-02-26
The recovery of export streams and markets damaged through neglect and weak international relations is a major priority in Sri Lanka's '100-day Global Trade Blueprint', which was unveiled for the first time in Colombo.
The new Government also revealed that Sri Lanka's exports as a share of GDP, is not at a low of 15% as generally believed but is at 20%.
"Reapplying for the GSP+ facility of the EU, restoring market access to fish and fisheries products to the EU, exploring market access through existing and new FTAs are important tasks related to international trade and export promotion assigned to the Ministry of Industry and Commerce under the Government's 100-days program," Industry and Commerce Minister Rishad Bathiudeen declared yesterday. GSP+,…
He was addressing a seminar entitled 'Trade Policy and Export Development and Promotion – 100 Days and Beyond' held at the Export Development Board (EDB) in Colombo. More than 250 exporters across all levels packed the EDB auditorium to learn about the new Government's first-ever official and public pronouncement of its global trade blueprint.
Joining Minister Bathiudeen were Policy Planning and Economic Affairs Deputy Minister Dr. Harsha de Silva, EDB Chairman Bandula Egodage, Department of Commerce Director General R.D.S. Kumararatne and Ministry Secretary S.S. Miyanawala.
"There are several important tasks related to international trade and export promotion to be conducted by the Ministry of Industry and Commerce included in the Government's 100-day program. At present, the export sector of Sri Lanka makes up around 15% not around 20.1% of Sri Lanka's GDP. We have set an ambitious target of $ 20 billion export revenue by 2020 and are focusing on Vietnam, Turkey and the EU. We have successfully concluded two rounds of talks on the China FTA and the third round is due. From 10 March, the issuance of Certificates Of Origin (COO) will be automated and go online," Minister Bathiudeen stated.