Gems and jewellery sector records strong growth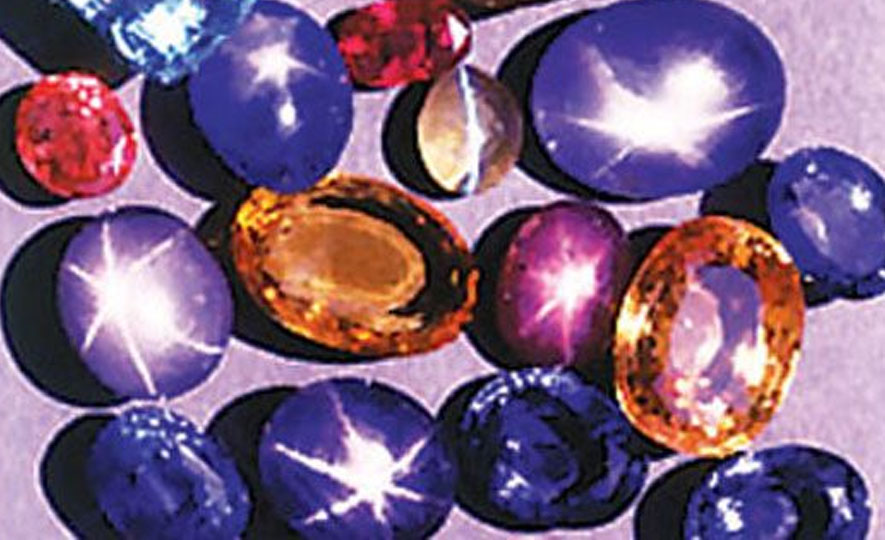 2013-07-07
The country's gem and jewellery industry continues its growth momentum with increased export revenue for the first six months of 2013."We could observe a steady growth in export revenue generation. The growth momentum in the sector augurs well for related industries where its contribution to the national economy becoming more significant," said Chairman and CEO National Gem and Jewellery Authority, Amitha Gamage.
"We are confident that if this growth momentum continues the gem, jewellery and diamond sector will reach $ one billion by 2016, he said.
The NGJA being the Government body mandated to develop, regulate and promote the gem and jewellery industry in Sri Lanka has organised Sri Lankan Pavilions in several international gem and jewellery exhibitions in China, USA and Singapore.
These countries have been identified as booming markets for gem and jewellery.
Gamage said that the NGJA representative at the annual conference of International Coloured Gemstone Association (ICA) spoke on the importance of organising ICA 2015 Congress in Sri Lanka, an important gem bearing country.
He said that by hosting ICA Congress 2015 in Sri Lanka, the NGJA hopes to gain immense publicity for Sri Lankan gems, traditional and modern Sri Lankan craftsmanship, highly skilled gem cutting facility and the hospitality of Sri Lankans. The event could help build a strong image of the country.NGJA organised the Sri Lanka Pavilion at the JCK Las Vegas Show, one of the biggest gem and jewellery exhibitions in the international event calendar from May 31 to June 2. The NGJA Pavilion had eight Sri Lankan gem trading companies, where there was demand for jewellery made out of precious metals such as gold, platinum and base metals. Therefore, the NGJA plans to further promote Sri Lankan jewellery manufacturers at the JCK Las Vegas 2014 exhibition.
Gamage said that NGJA will encourage the gem and jewellery trading community to venture into new markets such as Poland, Russia, Ukraine and will organise 'Sri Lanka Pavilions' at two gem and jewellery exhibitions in China this year. Exhibitions of this nature will the pave way for exposure and opportunities for the gem and jewellery industry to introduce world-renowned brands in Sri Lanka for backward integration keeping in line with the Government's development strategy which emphasises value addition to make products globally competitive.