Geographical Indication (GI) for Ceylon Cinnamon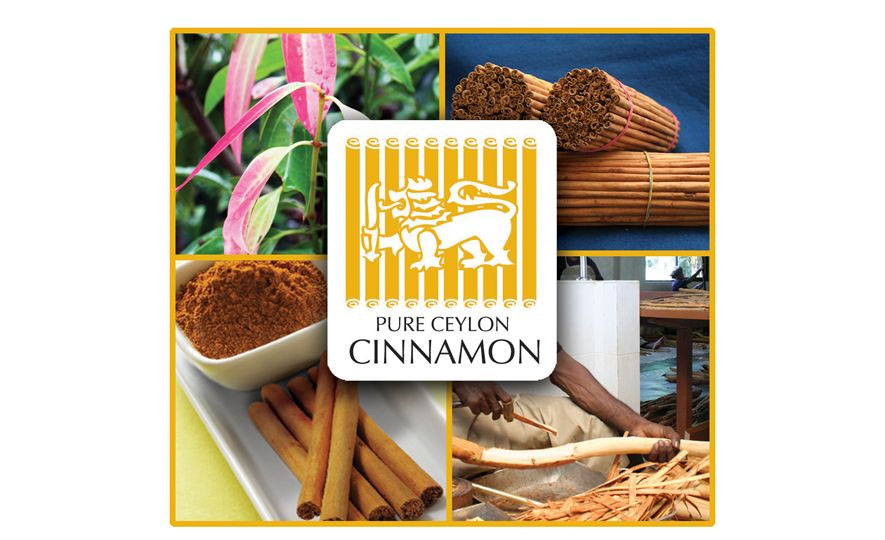 2017-04-04
A geographical indication (GI) is a sign used on products that have a specific geographical origin and possess qualities or a reputation springing right from that origin. To be qualified as a GI, a sign must identify a product unequivocally as originating in a given place
Agricultural products typically possess qualities that are imbued from their place of production and are influenced by specific local factors, such as climate and soil. Whether a sign is recognized as a geographical indication is a matter of national law.
Geographical Indication Regulation has a crucial role to play in maintaining the typical features of local agricultural food products and in inducing their development. There're two main reasons behind this:
Many such products possess exceptional qualities of taste and flavor.
The local methods used to produce them create a bond of trust between the consumer, the product, the place where it originates and the people living there who produce it.
Ceylon Cinnamon is a plant that's indigenous to Sri Lanka and is also among our major agricultural exports. The fourth most valuable spice in the world, Ceylon Cinnamon is both unique and special in that it's far superior to Cassia as the former is known to contain as little as 1/1200 of the coumarin content carried by Cassia. Further, Ceylon Cinnamon exports from Sri Lanka meet 80% of the global demand for Cinnamon.


GI for Ceylon Cinnamon bodes well for the growth of Cinnamon export industry. GI registration generally offers the following benefits:
Right to exclusivity
Protection of reputation
Protection of collective goodwill
Protection and assurance of quality
Establish the authenticity
Prevent abuse by others
Ensure quality
Better returns
Towards the last quarter of the year 2016, major Cinnamon suppliers & exporters highly commended the Cabinet approval for amendments to the Intellectual Property Act of 2003, which would enable Ceylon Cinnamon to secure GI (Geographical Indications), and seek listing in a GI register.
It's expected that this measure will initiate certification of Cinnamon products originating in Sri Lanka with regard to GI, which is a pivotal step for international registration of Ceylon Cinnamon to benefit from GI, which offers the highest level of protection.
The key players in the Cinnamon industry are fairly optimistic that the draft bill in this regard will be approved by the parliament. The passage of the act will lead to a local GI register being set up by the National Intellectual Property Office (NIPO) where Ceylon Cinnamon & Ceylon Tea will be registered to start with.
For years, the Cinnamon industry has been lobbying the Government to register Ceylon Cinnamon for Geographical Indications (GI) in the European Union and in other major consumer markets. But, it wouldn't bear fruit for long on account of a lack of protection in the case of Intellectual property registration locally and of the absence of a local register for GI.
The government has authorized Sri Lanka Export Development Board (EDB) to be the holder and protector of the Ceylon Cinnamon Certification mark and the Geographical Indications (GI) on behalf of Sri Lankan citizens.
Whereas a local GI register is relatively easier to implement, securing GI internationally hinges on two major factors, ie. proper protection of quality & traceability of Cinnamon products originating in Sri Lanka. Adhering to SLS – 81 standard for Cinnamon is very important to improve the quality of Ceylon Cinnamon.
As a result, the onus is on EDB to devise and implement necessary controls over the quality and ensure traceability in the production processes of Ceylon Cinnamon so as to ensure that Ceylon Cinnamon becomes eligible for international GI.