Healthiest Fruits from Sri Lanka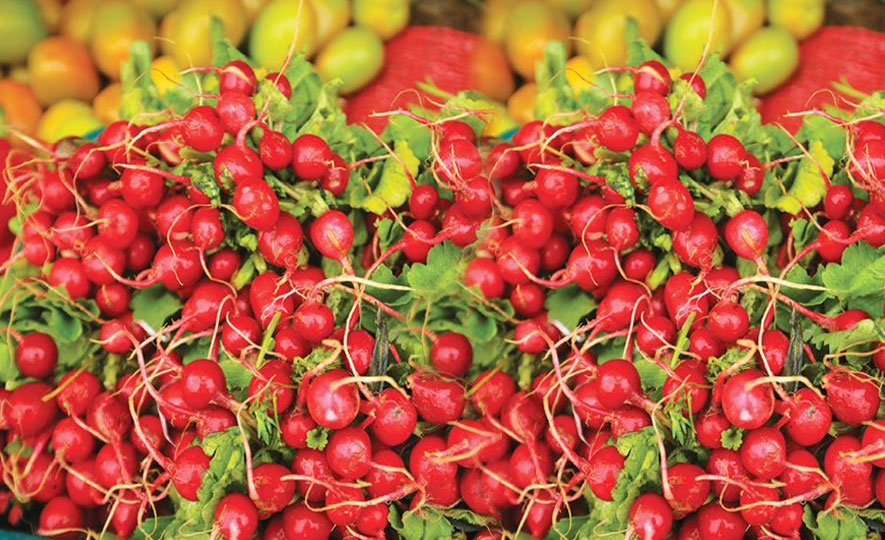 2022-01-11
Designated as one of the global biodiversity hotspots of the world, Sri Lanka has some of the most biologically diverse ecosystems in the world because of its climate heterogeneity, coastal influence, and varied topography(1). Given that, it is home to a wealth of life forms including animals and plants necessary to maintain and preserve the ecological and genetic diversity. The plants include a great variety of native and non-native fruit species that hold significant economic, cultural, religious, and symbolic value for the inhabitants of the small island nation. The current species diversity of fruit in Sri Lanka is represented by about 196 species belonging to 46 plant families
Mango
Mango is a tropical and subtropical fruit that is indigenous to the Indian subcontinent. It was introduced to our ancestors in ancient times who then proceeded to cultivate it as a crop. Therefore, it is not endemic to Sri Lanka. According to historical records available on the Mahavamsa, the Great Chronicle of Ceylon, the reference to mango trees goes back to 367–307 BC where King Mutasiva established a large park with mango trees in the holy city of Anuradhapura. This shows that the history of mango cultivation in Sri Lanka extends back to more than 2300 years (2). Furthermore, historians assume that the inspiration for Sri Lanka's commercial capital, Colombo, was derived from the Sinhalese phrase "Kola Amba Thota'', which translates to "harbour with leafy mango trees (2). Presently, Sri Lanka produces a rich varietal diversity of mangoes namely Karthakolomban, Willard Vellaicolomban, Ambalavi, Chembatan, Malwana, and Betti Amba to meet the requirements of both domestic and export markets (2). Depending on the variety they belong to, mangoes tend to be highly variable in shape, colour, taste, and flesh texture.
Cultivation and Uses
Mangos have been grown throughout Sri Lanka for thousands of years and have become an integral part of its culture and livelihood. It plays a significant role in the diet and cuisine of Sri Lankan households where it is consumed both raw and cooked. From curries to juices, desserts, pickles, jams, crispy chips, and jellies, the variety of consumption is endless. Furthermore, mangoes are commonly used in traditional ayurvedic medicine for skincare, haircare, oral care, and the treatment of a range of physiological conditions. In addition, mangoes are also used in many Buddhist and Hindu religious rituals and festivals. For instance, leaves from the mango plant are used at the Kap planting ceremony of the annual Kandy Esala Pageant which is referred to as the festival of the tooth relic where homage is paid to Lord Buddha. Moreover, mango leaves are also hung at the main entrances of Hindu homes during the Thai Pongal, Deepavali, and New Year celebrations (2).
Mango trees grow in wet, dry, and intermediate zones in Sri Lanka except for several parts of the central hilly regions. However, the seasonal production is directly attributed to the rainfall patterns of the country. Therefore, the fruits are usually harvested from April to July in the wet zone while they are harvested from October to January in the dry zone. Mangoes can be grown in a wide range of soil types although deep, rich and well-drained soils provide the best production. Mango cultivation practices include a range of techniques such as budding, cuttings inarching, grafting, and cutting. Commercial propagation typically involves cleft grafting and patch budding techniques.
Health Benefits
The nutritional properties vary significantly among the different mango varieties.
When ripe, this delicious fruit is particularly high in vitamin A, vitamin E, vitamin C, and β-carotene which are antioxidants crucial in preventing and treating various chronic disorders such as cancer, diabetes, and gastrointestinal infections (3, 4).
In addition, research studies suggest that consuming mangoes often could prevent heart disease, diabetes and improve certain risk factors associated with overweight and obesity (5, 6).
Furthermore, mango has a higher value of macronutrients, micronutrients, and bio compounds which have been proven to exhibit an array of anti-inflammatory, anti-microbial, anti-tumour, antioxidant, wound healing, and cardiac protection characteristics (7).
Banana
Banana is an important fruit crop that is widely cultivated throughout the year due to its high local and global demand. Furthermore, it is an important staple food for many in the developing world. Nearly thirty varieties of bananas are commonly cultivated in Sri Lanka each year (8). Most of them are indigenous to the country while others are not. The shape, size, colour, and taste of bananas differ depending on the variety they belong to. Seeni, Ambul, Kolikuttu, and Ambun are amongst the commonly cultivated banana varieties (9). The oldest record of banana in Sri Lanka goes back to 341 A.D. when King Buddhadasa recorded its medicinal value in the Sarartha Sangraha - his famous medical pharmacopoeia. At present, approximately 54% of the total fruit cultivation lands are used to cultivate bananas (10). Moreover, they are cultivated in large, medium, and small-scale orchards, and in-home gardens.
Cultivation and Uses
Banana cultivation is one of the most popular agricultural practices in Sri Lanka as it grows all-round the year irrespective of other fruits, which are usually seasonal. It is the largest produced and maximally consumed amongst the fruits cultivated in Sri Lanka. Bananas can be planted throughout the year except in severe winter and during heavy rains when the soil remains very wet. As a result, banana cultivation is a very profitable agriculture business in Sri Lanka. Bananas are frequently used for a variety of purposes. Its short shelf life means it is consumed relatively faster after harvest. Depending on the type of variety and the ripe age, bananas are consumed in a variety of ways from smoothies to desserts, snacks, and breakfast. Some are cooked and others are consumed in their ripened, raw state. The traditional and medicinal uses of the fruit vary. It is an important ingredient in skin and hair care. Mashed-up banana makes a great all-natural moisturizer that increases skin elasticity and softens the skin. In addition, bananas also have significant cultural importance. Banana leaves are traditionally used by Hindus to serve food and steam Idli, a traditional savoury rice cake (13).
Health Benefits
Bananas are associated with a large variety of health benefits. Bananas are nutritious fruits in terms of their carbohydrate and sugar contents. They are rich in iron and potassium. Therefore, it is an excellent source of nourishment and a well-balanced diet. They are also a great source of cancer-fighting antioxidants and a revered aphrodisiac and building food (11). Many clinical and animal model studies indicate that different parts of the banana part can be utilized to treat an array of physiological disorders such as diabetes, hypertension, cancer, ulcers, diarrhoea, and Alzheimer's (12). Traditionally, due to its ayurvedic properties, ripe banana fruit is used by Hindus to treat gastric problems. In addition, banana stem juice is used for diabetic treatment (13). Moreover, banana consumption is proven to aid and elevate certain emotional dysfunctionalities and improve overall mood due to its ability to synthesize serotonin (12).
Nelli
Nelli is a popular backyard fruit tree species that is easy to cultivate and well known for its nutritional qualities. The taste is typically sour, bitter and astringent. It is consumed both as a fresh and dried fruit. The peak fruiting season in Sri Lanka is from December to March.
Cultivation and Uses
Nelli plants are usually grown in dry soils with moderate alkaline properties and used for a multitude of industrial and domestic purposes such as synthesizing ayurvedic drugs and manufacturing fruit juices (14). The fresh Nelli fruit is usually eaten with a little sprinkle of salt, prepared as a pickle, or turned into sweetened fried fruits (15). Nelli is also made into jam, jelly, syrup, candy, dried chips, chutney, cordial, or juice. Nelli is also baked into tarts, used as a flavouring for different dishes during cooking, and opted as a substitute for tamarind. In addition, Nelli is used to preparing various healthcare products such as shampoo, moisturizers and hair oil.
Health Benefits
Nelli is known for its nutritional qualities. It is one of the richest sources of vitamin C, essential amino acids, minerals, and antioxidants (16). Moreover, the Nelli fruit helps boost the immune system and has effective anti-ageing properties (17, 18). Nelli also contributes to reducing a range of chronic health conditions such as cancer and heart diseases due to its high antioxidant content. It also helps in regulating blood sugar levels, lowers cholesterol levels, and is an effective anti-inflammatory herb (19). Furthermore, all parts of the tree are considered medically important. The dried Nelli fruit is used as a raw ingredient in traditional Ayurvedic medicine due to its ability to ensure a healthy life.
Ambarella
Ambarella is a seasonal fruit species that grows in tropical, subtropical, and Mediterranean climates. Despite not being a native fruit, the suitable growing conditions have made it a staple fruit in every Sri Lankan household. The fruit is available in a range of varieties. The taste of the ambarella fruit is typically attributed to the type of variety and ripeness.
Cultivation and Uses
Ambarella plants usually flourish in all types of well-drained soil in humid tropical and subtropical areas (20). Due to the crunchy texture and sweet sourness, both ripe and unripe ambarella fruits are consumed in an array of methods. For instance, ripened fruits are used to make curries and chutney that are eaten with an abundance of rice and other side dishes. Raw ambarella fruits are often brewed into fresh fruit juice and preserved as a pickle by soaking it in salt, vinegar, and spice. In addition, it is also consumed as jams, soups, sauces, and stews.
Health Benefits
The ambarella fruit offers a range of health benefits and nutrients. It is a rich source of vitamin C, potassium, and folic acid, which are recommended for women who are pregnant or may become pregnant. It also helps prevent heart problems, improves vision, boosts the immune system, aids in resolving digestive problems, prevents premature ageing, and controls blood cholesterol levels. It also has an abundance of antioxidants that are important to fight cancer (20, 21).
Avacado
Avocado is an important tropical fruit that is popular for its characteristic creamy texture and rich nutty flavour. It is not indigenous to Sri Lanka and the period of the first introduction is uncertain. Historical records have brief mentions of the fruits in the 1880s (22).
Cultivation and Uses
Avocados are typically grown in cool, subtropical conditions with average daily temperatures and high humidity. However, these requirements differ for different avocado varieties. Avocado is also used as a skin moisturizer, cleansing cream, makeup base, sunscreen, lipstick, bath oil, and hair conditioner. With their distinctively rich and nutty flavour, avocados are consumed in various forms from salads, scrambled eggs, toast, soups, pickles, ice cream, desserts, pasta, smoothies, milkshakes, and juices. Furthermore, avocado oil extracted from the pulp is highly sought after due to its characteristic mild and delicate flavour that does not dominate but enhances and brings out different flavours of other food (23). Nevertheless, whether stuffed, sliced, diced, smashed, or mashed, avocado is a versatile pick for any type of cuisine or any meal of the day.
Health Benefits
Avocado is a nutritional powerhouse because it is associated with improved overall diet quality and nutrient intake (24). Furthermore, avocado has a high-fat content and is a rich source of magnesium, antioxidant vitamins, dietary fiber, and B-vitamins such as folate and B-6 which is directly linked to reduced cardiovascular (CVD) risk (25). Consuming avocado also lowers the LDP (low-density lipoprotein) cholesterol which is another risk factor of heart disease (27). The high content of potassium, lutein, and different phytochemical components in the avocado helps moderate and lessen the effects of hypertension, a leading cause of mortality and morbidity in the world (25). Avocados contain several bioactive phytochemicals that have been reported to have anti-carcinogenic properties (26). Moreover, avocado oil is used to treat osteoarthritis and as an alternate dietary supplement (27).
Starfruit
The starfruit also referred to as the carambola is a tropical fruit species that is native to Sri Lanka. It grows in a bushy tree and has a sweet-sour taste. A mature tree is estimated to produce around 200 to 400 fruits annually.
Cultivation and Uses
The entire fruit is edible, including the skin, and is often cooked or made into juices, pickles, salads, garnishes, and relishes. Moreover, cultivation is not limited to one particular type of soil because it grows on an array of soil types from sand to heavy clay, limestone, and rich loam. However, the fruit species tend to grow well on moderately acidic soil. The most important methods for the propagation of star fruit are budding and grafting.
Health Benefits
The star fruit is a rich source of a multitude of vitamins and minerals. Thus, it offers a range of health beneficial characteristics. It is rich in vitamin B9 (folic acid) that plays an important role in enhancing hair growth and preventing cardiovascular diseases (28). In traditional medicine, it is considered a valuable herb that is used as a home remedy for hangovers and sunburns and to treat fever, ulcers, sore throats, headaches, skin inflammations, and cough. Moreover, it has a high composite of magnesium, potassium, phosphorus, β-carotene, vitamin C, iron, zinc, and manganese which are common antioxidants that aid in strengthening the immune system (29). The high amount of fibre is associated with a decrease in blood sugar levels and possesses hypoglycemic and antidiabetic effects. Evidence from empirical research has suggested that star fruit is linked with a reduction in tumour incidence, tumour yield (29). Star fruit juice also demonstrates several other potentially beneficial medicinal properties including hypoglycemic, hypo-cholesterolemic, cardiovascular, antitumor, and immune-boosting effects (29).
Mangosteen
Popularly referred to as the "queen of fruits" by European colonizers and ancient explorers, Mangosteen is a tropical fruit species that is native to Southeast Asia although its exact place of origin is unknown. It is a slow-growing plant that grows in evergreen trees and shrubs. The fruit contains a dark purple and reddish exocarp that contains a soft and edible white pulp within. The pulp has a sweet-sour flavour with a juicy texture and pleasant aroma (30, 31). Records of the mangosteen plant in Sri Lanka dates back to the 1800s where they were initially planted along the roadsides of the bungalows of rubber and coconuts planters. Presently, there is only one primary variety of mangosteen, although there could be unknown wild types available. The plants tend to have broad leaves and the fruits typically grow at the end of the branches.
Cultivation and Uses
Mangosteen thrives in warm, humid, or tropical climates with an abundant annual rainfall of at least 50 in (127 cm). Furthermore, the plant grows well in rich organic soil types such as deep clay and silt loam. Harvesting is carried out once a year and it lasts for two to three months depending on the weather. The fruit is usually harvested by hand or with a cutting pole since it is prone to bruising and damage easily. Due to climatic factors associated with it, mangosteen cultivation is limited to the wet zone of the country. Air-layering, grafting, and budding are amongst the most common vegetative techniques. The Mangosteen fruit is typically consumed fresh, often as a dessert, or made into jams, fruit salads, ice creams, sorbets puddings, and even juice. It is also canned.
Health Benefits
The evidence of the health-promoting effects of mangosteen is promising. Although relatively low in calorie content, it is packed with high nutritional content (33). Furthermore, it is known for its anti-inflammatory and anti-cancer properties (34). A randomized, double-blind, placebo-controlled clinical trial that explored the health benefits and safety for consumption of mangosteen-based beverages revealed an increase in the antioxidant levels of the participants with a decrease in CRP (C-Reactive Protein) levels, a protein made in the level that is released in response to inflammation, indicating a reduced risk of inflammation and related diseases (35, 36). It is also used as a traditional medicine for the treatment of abdominal pain, diarrhoea, dysentery, infected wound, suppuration, and a chronic ulcer (37).
Soursop
The soursop fruit, popularly referred to as the Anoda fruit within the local community, is a tropical fruit species in Sri Lanka that belongs to the Annonaceae family. There are approximately 119 species spread across the world. Plants are easy to grow and have a commercial life of about 15 years. They reach a height of 15 to 20 feet in roughly six years. The fruit is oval-shaped and has a sweet and sour taste with a creamy texture and is relatively large with a great exterior that has spines on it. The fruit can grow up to 8 inches (20 cm) and can weigh up to 10 pounds (4.5 kg). Presently, Sri Lanka is home to four varieties: Katu Anoda, Weli Anoda, Matti Anodav, and Cherimoya. Among these varieties, some have a strong sour flavour while others have a stronger sweet flavour. Typically, the sweet type is used for eating while the sour type is used to make juices.
Cultivation and Uses
Soursop plants grow well in warm climates with high levels of humidity. The most common method of propagation is through seeds. However, fiberless varieties can be grafted. The plant is quite adaptable since it can endure poor soil conditions. However, soil and climatic differences play a significant role in the variation in growth, fruit set, fruit size, and quality of fruits. Seeds usually stay viable for up to six months but better success can be met if they are planted within 30 days of harvest and seeds will germinate within 15-30 days. The fruits are consumed widely as fresh fruits and are also used to prepare products such as beverages, wine, jellies, jams, fruit-butter preserves, syrups, candies, beverages, ice creams, homemade popsicles, oatmeal, yoghurt, and shakes (40).
Health Benefits
Both the fruit and parts of the plant are used for medicinal preparations. The fruit pulp is a rich source of vital vitamins, minerals, and bioactive chemical substances (40). The other plant parts contain various bioactive chemical substances such as acetogenins, alkaloids, flavonoids, and cyclopeptides that are proven to be very useful due to their anti-tumoral, insecticidal, antibacterial and immune system enhancing properties (41).
Pineapple
Pineapple is a popular commercial fruit crop that grows in humid climatic conditions prevalent in the tropical and subtropical parts of the world. It is assumed to have originated from South America during the pre-Columbian times. It is considered the third most important fruit crop in the world after citrus and banana (42). In Sri Lanka, pineapple is cultivated predominantly in the Kurunegala and Gampaha districts. The most common variety is the 'Mauritius' which has spiny leaves and a golden yellow coloured pulp. The other widely available variety is the 'Kew' which is a cylindrical shaped fruit with a pale yellowish pulp that tastes less sweet than the 'Mauritius'. The main export markets are the United States of America (USA) and the Maldives. Domestic demand tends to vary according to consumer preference and price.
Cultivation and Uses
Pineapples grow in any type of well-drained soil found in the tropical and subtropical regions. However, slightly acidic soil with a pH range of 5.5 to 6.0 is considered ideal for cultivation. Alluvial and laterite soils are preferred while heavy clay soil is not preferred. The fruit usually ripens about 5 months after flowering. Propagation methods include sucker, slip, and crown. In Sri Lanka, ripe pineapples are consumed either fresh or cooked. Sweet and sour pineapple curry is the most popular cooked dish in traditional cuisine. Other methods of consumption include salad, dessert, chutney, jam, cakes, puddings, sauces, garnish, cordial, juices, and a host of pineapple-based sweetmeats. Furthermore, pineapple flesh and extracts are used in the beauty industry to treat acne, skin rashes, and skin and hair damage.
Health Benefits
Pineapple is a vital source of calcium, potassium, sugars, and organic acids. In addition, it also contains considerable amounts of bioactive compounds, vitamins, essential minerals and has a low composition of fat and cholesterol. In addition, pineapple has been proven to have various health benefits including boosting the immune system, anti-inflammatory, and digestive benefits, protection against macular degeneration, and antioxidant defence. Its rich dietary fibre content is effective in curing irregular bowel movement and constipation. Moreover, its chemical composition has proven to be beneficial in maintaining the acid-alkaline balance of the body while the high moisture content of mature fresh fruits prevents dehydration.
According to empirical evidence, Pineapple enzymes have been used with success to treat rheumatoid arthritis and to speed tissue repair as a result of injuries diabetic ulcers, and general surgery and also reduce blood clotting and help remove plaque from arterial walls (43, 44).
Sri Lanka produces a range of highly diverse fruit varieties to cater to domestic and international demand. By abiding by the ISO 22000 series and the health & safety regulations stipulated by the European Community, farmers are constantly practising high quality. In addition, various improved technologies have been adapted for crop cultivation in recent years. With the widespread health-conscious eating worldwide, the global demand for wholesome, nutritional, and convenient food is increasing. Thus, Sri Lanka has a potential market for its fruits. Europe, the United Arab Emirates (UAE), Maldives, the middle east, South Arabia, Kuwait, and Germany are the top importers of Sri Lankan fruits. Typically, the supply base consists of small farms and home gardens, cluster organizations and commercial farms, agro zone projects and integrated agriculture projects, provincial wholesale market, village, and central collecting centres. Currently, Sri Lanka continues to accommodate the growing global demand for exotic and healthy fruits while maintaining the highest quality of export standards.