Sri Lankan Goldsmiths – Jewellery Makers of Sri Lanka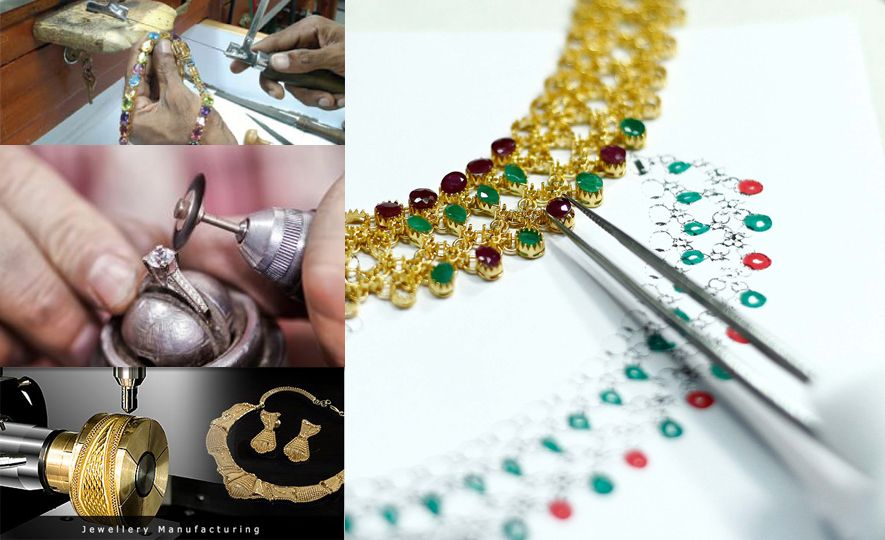 2015-09-18
Sri Lanka has been known for exquisite jewellery designs made with gold and silver and decorated with precious gems for nearly three thousand years.
Country's most famous political prisoner of all times, Robert Knox, observed that many women in ancient Sri Lanka at least owned one piece of exquisitely made gold or silver jewellery adorned with a precious stone.
Gold and silver jewellery plays a larger part in Sri Lankan culture, they are an essential part of a local bride's trousseau regardless of her economic and social standards and is among the first of the investments parents make for their daughters.
Sri Lankan traditional jewellery makes were a constant fixture at international trading pots of ancient Sri Lanka, providing their service to the large number of sailors and merchants, who flocked to the shores of Sri Lanka in search of precious gems and jewellery.
Having refined their hereditary skills and traditional designs over the years to reach the pinnacle they are at today, Sri Lankan gem and jewellery craftsman combine new technologies with ancient knowledge and skills to design and produce some of the best jewellery in the international market.
Recent developments in technology and machinery have helped the artists design, produce and perfect their products within a shorter time period, allowing the mass production of gold and silver jewellery for local and global markets, transforming the social significance once held by gold jewellery.
As a new generation of jewellery designers trade wax moulds, pencils and paper for computer generated CAD/CAM design systems to perfect their designs, the face of local and international jewellery manufacturing is changing drastically for better.
Today nearly 600,000 persons including gem miners, gem cutters, gem polishers, gem traders, jewellery designer, artisans and moulders and other essential technicians work hard at an industry that caters to an established local and international clientele in Switzerland, United States of America, Hong Kong, Germany, UAE and Japan, who favour jewellery designs encrusted with precious stones like Ceylon Sapphires.
While Sri Lanka is celebrated for precious gemstones all over the world and many international jewellery enthusiasts crave for Ceylon Sapphires, the domestic jewellery market shows a surprising tendency to purchase 22K gold jewellery without gemstones encrusted.
While older generations of gold consumers opted to purchase heavy 22K gold jewellery with less precious stones, a new generation of local consumers are changing the behaviour of the local jewellery market. With a growing taste for jewellery made in white gold and platinum encrusted with precious and semi-precious stones, a younger generation of jewellery buyers are changing the jewellery is designed in Sri Lanka today.