MINT- an opportunity to diversify Sri Lanka's export markets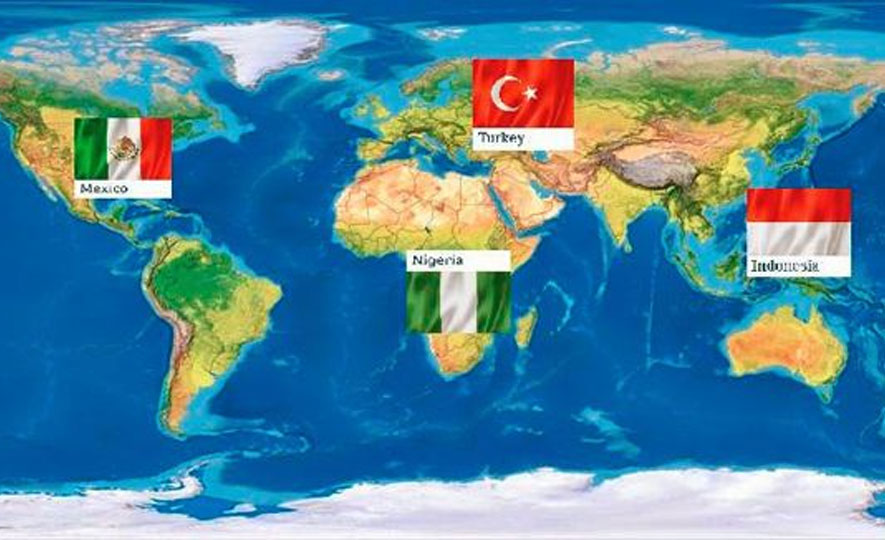 2014-07-23
Sri Lanka has garnered more than $4.6 Mn orders at the recently concluded Kunming Int'l Fair in China-and this too is only from the initial overview of Kunming outcomes rather than any in-depth totals. "I am pleased of the performance of the delegation of 119 companies and businesses that I led to Kunming. I commend EDB for this successful facilitation effort" said a satisfied Rishad Bathiudeen (Minister of Industry and Commerce of Sri Lanka) on 31 July in Colombo.
Minister Bathiudeen was responding to the briefing by Bandula Egodage (Chairman/CEO-EDB) on the success of recently concluded China–South Asia International Expo in Kunming, China.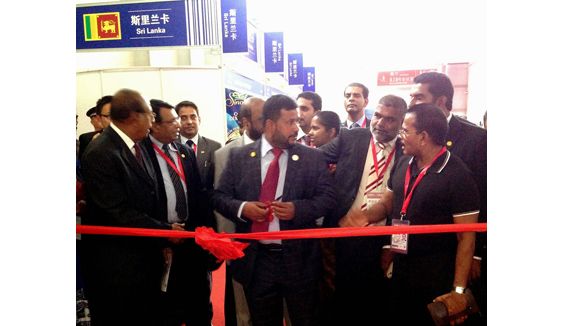 On 04 June, Minister Bathiudeen led a Lankan delegation of 119 companies facilitated by the EDB to take part in the second China–South Asia Expo and 22nd Kunming Fair held in Kunming, China. EDB was assisted by the Sri Lankan Embassy in Beijing, China.
The expo, which concluded on June 10 featured over 1000 enterprises from 46 countries and regions. The Kunming Fair has become one of the four top annual events (such as the Canton Fair) in China's trade calendar. Due to its high prominence in the trillion dollar GDP nation, the Kunming Fair has become the second biggest annual fair in the South West China region. Sri Lanka has consistently been one of the strongest South Asian participants at this expo.
Sri Lanka has been taking part in this event when it was held for the first time in Beijing in 2007.
The fair was jointly hosted by China's Ministry of Commerce, the Governments of Yunnan, Sichuan, Chongqing, Guizhou, Guangxi and Tibet, and Chengdu Municipal (People's) Governments. Minister Bathiudeen also took part at the China-South Asia Business Forum held on the sidelines of Kunming event on 07 June. Addressing the Forum, Minister Bathiudeen stressed: "China has been not only a promising market for Sri Lanka products, but also, a development partner. Total trade between the two countries has increased up to US $ 3619 Mn in 2013, showing a steady growth from US$ 1141 Million recorded in 2006. It is important to note that these improvements are reflected in both directions in our bilateral trade. Sri Lanka's exports to China, although it is still at a comparatively lower level, have increased from US $ 35 million in 2006 to US $ 182 million in 2013. This is a clear indication of the potential that exists for further expanding our exports to the large Chinese market. We are also pleased to see that Sri Lanka is among the few Countries in the Asian Region which recorded positive export growth with China during last few years."
Accordingly, Sri Lanka pavilion was located at the hall No.6, in the South Asian pavilion at the Fair. The participating Lankan businesses have informed EDB that at the end of the event, they were in receipt of confirmed product orders exceeding $750,000 with additional $3M under negotiation while more than $800,000 sales leads being generated for Lankan exports. This is apart from general sales inquiries for Lankan products to the tune of $140,000. EDB delegation represented such diverse product and service sectors as tea, gem and jewellery, arts, crafts and handicrafts, coconut fibre, Ayurvedic and herbal products, and even gem cutting and polishing.
According to EDB, Sri Lankan gem and jewellery stalls, among others, reported attracting very high numbers for their displays while Lankan Ayurvedic preparations –a novelty to Kunming-too drew strong attention. 119 Lankan businesses at Kunming Fair were assisted by Dr Yousuf Maraikkar (Executive Director-EDB).
At the 2nd Sourcing Event at the Fair, which was one of the most influential brand-name activities of the Kunming expo, some of the Sri Lankan companies met Chinese retail chain, whole sellers and supermarket representatives in China and had initial discussions. The BOI and the EDB made presentations at this event. The Sourcing Event consisted of professional sessions for purchasing commodities and services from South Asian countries.