Visit Sri Lanka Pavilion at PRODEXPO 2017, Moscow, Russia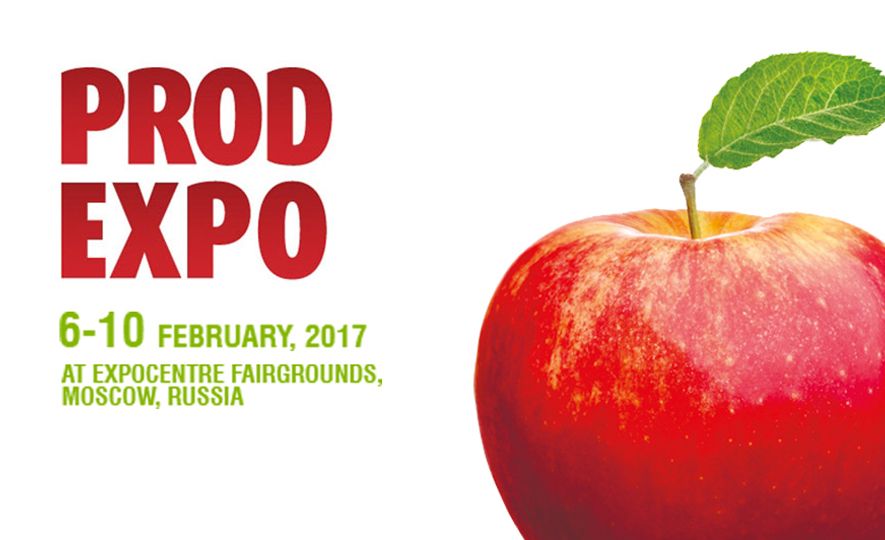 2017-02-03
The Sri Lanka Export Development Board (EDB) with the coordination of Sri Lanka Embassy in Moscow is organizing a 10 member delegation at the PRODEXPO International Exhibition to be held from 06th to 10th February 2017 at Moscow, Expocentre, Russian Federation.
Explore a range of food, beverages & seafood offers
Sri Lanka Export Development Board together with the Sri Lankan exhibitor companies warmly welcome the visitors, business partners and decision makers to pay a visit to Sri Lanka Country Pavilions located in three halls and explore a range of food & beverage products offers at the show.
PRODEXPO 2017
PRODEXPO International Exhibition is the flagship trade show on Food, Beverages and Food Raw Materials in Russia and Eastern Europe Promoting world-class foodstuff to the Russian market, the international trade show contributes to implementing high-priority federal projects aimed at improving the quality of life of the Russian citizens.
Held on a sweeping ground of 100,000sq.m with over 2,000 participants from 57 countries and 29 national pavilions, PRODEXPO promises a constellation of new opportunities as a major Networking Platform. Thus, for both exhibitors and visitors, PRODEXPO Exhibition is an opportunity to transform their businesses in a significant way.
Sri Lanka Country Pavilion
An area of 81 sq.ft. has been reserved for the Sri Lanka Country pavilion. The main objective of the participation in this event is to promote Sri Lankan food, beverage and seafood products in the CIS market. The Sri Lanka Pavilion will be located at three sections, namely, Tea & beverages, National Exposition, and Seafood & Seafood preparations.
National Exposition - Pavilion 2, Hall No 3
Six companies of confectionary, spices, herbal products, coconut products and processed food will showcase their products at this section.
Seafood & Seafood Preparations – Pavilion No 1
With the Russian seafood market now open to Sri Lanka, two seafood companies will showcase seafood products. The Federal Service for Veterinary and Phytosanitary Surveillance in Russia has granted approval for 19 Sri Lankan seafood exporting companies to export fish and fishery products to Russia. At the seafood pavilion, it will showcase processed & value added seafood products – frozen & chilled products.
Tea – Pavilion 8, Hall 3
There are two tea companies that will showcase their products in this section.
List of Exhibitors
Stand No

Company Name

Products to be exhibited

Contact Person

Email

Web

National Exposition - Pavilion No 2, Hall No 3

23E72

Ceylon Biscuits
Limited

Biscuits,
chocolates,
Chocolate coated biscuits, cakes, cookies,
Dehydrated fruits and juices

Mr. Jude Rubera
General Manager/Exports
Mobile: : +94 777289933

23E75

Food & Nature (Pvt) Ltd
Mr.

Value Added Herbal Tea Products
Health Beverages

Chamendra Somatunga
Managing Director

Mr. Kevin Rajapakse
Exports & Sales Manager
Mobile : +94 718332514/+94 777362436

23E70

Wichy Plantation Company private Limited

Virgin and Extra virgin coconut oil, Creamed coconut, Coconut milk, Condensed coconut milk, Coconut water, Desiccated coconut, Coconut flour, Coconut chips, Coconut water and milk based beverages

Mr. Kushan Perera – Chief Executive Officer

Mobile: +94-722360041

23E71

Maliban Biscuit Manufactories Pvt Ltd

Biscuits & Cookies of varied description

Mr. Asoka Perera
General Manager-Exports

Mobile : +94-714558113

23E74

Bio Extracts (Pvt) Ltd

Black Seed oil,
Virgin coconut oil, Herbal food supplements, Essential oils

Mr. Mohamed Shafraz
Head of International Marketing
Mobile: +94 777 518493

23E73

Renuka Agri Foods PLC

Coconut Milk, Coconut milk powder, Creamed coconut, Desiccated coconut, Coconut water, Virgin coconut oil, Coconut flour

Mr. C. Sabeson
Head of Key Accounts

Mobile: +94 777828654

Seafood & Seafood Preparation – Pavilion No 1

1B98

Jay Sea Foods Processing (Pvt) Ltd

Fresh & frozen Yellow fin & Blue fin Tuna

Mr. Viraj Balapitiya
Director – Finance
Mobile : +94 71 2287612

1B96

Tropic Fishery (Pvt) Ltd

Fresh / Frozen seafood products

Mr. Roshan Fernando
Chief Executive Officer

Mobile: +94 777301996

Tea – Pavilion 8, Hall No 3

83A95

Green Horizon Enterprises (Pvt) Ltd

Pure Ceylon Tea
Desiccated Coconut

Mr. Dhammika Obeyesekere
Managing Director

Mr. Amila Perera
Mobile +94770020301

83A90

Expoteas Ceylon (Pvt) Ltd


Value added Tea

Mr. Inthikab Naufal
Director/ CEO

Mobile: + 94 777 557798