Rishad Leading Strong Biz Delegation to Kunming Kick-Off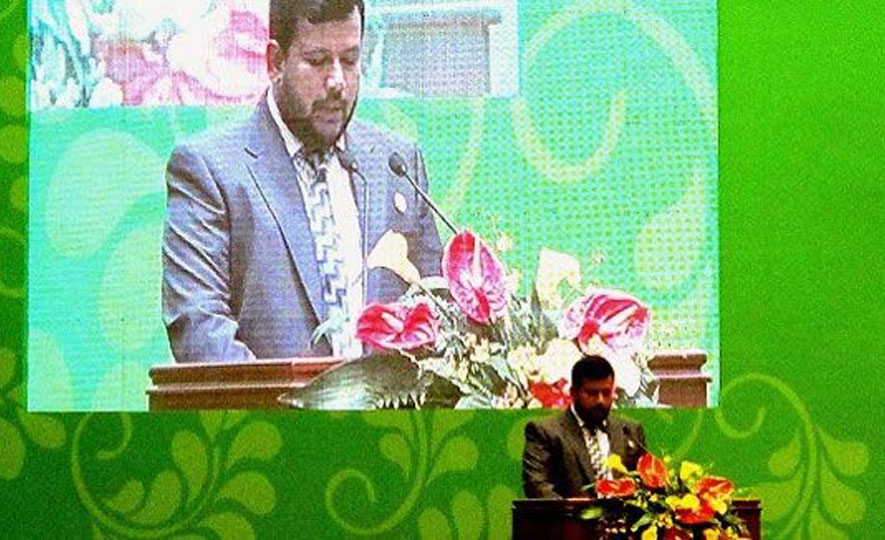 2014-06-06
As bilateral trade with China crossed $ 3 Bn, one of the biggest ever trade and business delegations from Sri Lanka is flying to grace the 22nd Kunming international Fair in China which kicks off tomorrow June 06.
"Sri Lanka has been taking part in this event when it was held for the first time in Beijing in 2007. With one of the biggest EDB supported delegations, we are hopeful of good results this year as well" said an upbeat Rishad Bathiudeen (Minister of Industry and Commerce) on the eve of 04 June.
Minister Bathiudeen was speaking to his top officials prior to his departure on the eve 04 June to take part in the second China–South Asia Expo and 22nd Kunming Fair held in Kunming, China. In this tour, the EDB functioning under Minister Bathiudeen is facilitating no less than 118 Lankan business reps –one of the biggest B2B delegations to Kunming from Sri Lanka-who are joining Minister Bathiudeen and his team of five other officials.
The Kunming Fair has become one of the four top annual events (such as the Canton Fair) in China's trade calendar. Due to its high prominence in the trillion dollar GDP nation, the Kunming Fair has become the second biggest annual fair in the South West China region. Sri Lanka has consistently been one of the strongest South Asian participants at this expo.
The 118 companies and businesses facilitated by EDB represent such diverse product and service sectors as tea, gem and jewelry, arts, crafts and handicrafts, coconut fiber, ayurvedic and herbal products, and even gem cutting and polishing. Sources from Federation of Chambers of Commerce and Industry of Sri Lanka (FCCISL) said that 22 business reps from the Chamber representing such firms as Asian Promoters, Rainbow Travels and Tours, Christ Gems and Jewellers, Senira Lanka, are headed to Kunming at the second China–South Asia Expo and 22nd Kunming Fair which will commence tomorrow 06 June and will end on 10 June. The fair is jointly hosted by China's Ministry of Commerce, the Governments of Yunnan, Sichuan, Chongqing, Guizhou, Guangxi and Tibet, and Chengdu Municipal (People's) Government.
The total trade turnover between China and South Asia rose to $ 92 Bn in 2012. According to the Department of Commerce, China's trade with Sri Lanka stood at US $ 3,084.22 Mn ($ 3 Bn) in 2013.