Specialty Tea - A Timely Boost to the Sri Lankan Tea Industry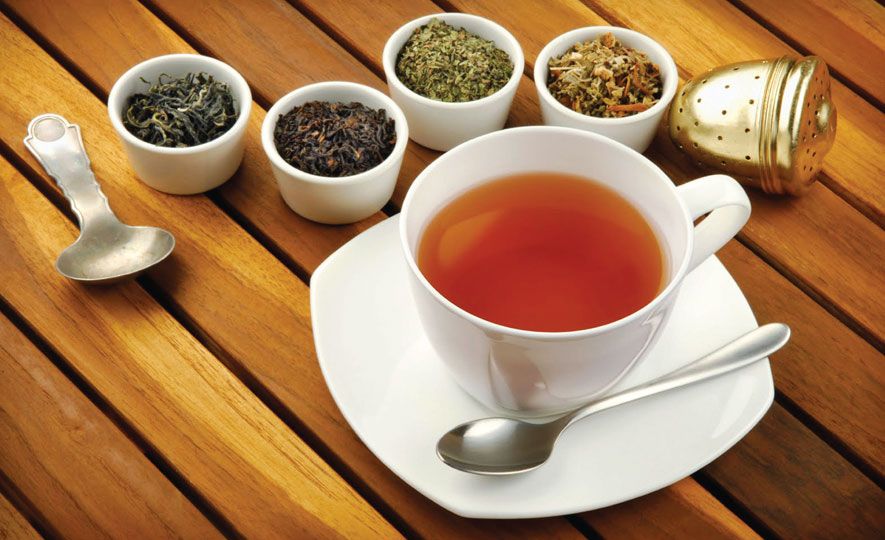 2016-11-03
Is the time ripe for Sri Lankan tea exporters to make a shift away from bulk tea to value added packed at the source tea, Specialty Teas, and Artisan Teas?
Specialty teas or artisan teas have been a well-kept secret in the Sri Lankan tea sector. Produced in small quantities and traded among select circles of tea connoisseurs, who have a taste for rare tea flavors, Ceylon Specialty Tea includes niche segments of local tea industry that produce white tea, fair trade organic tea, single estate loose leaf tea as well as flavored dessert teas.
While specialty tea or artisanal tea is the fastest growing sector in the global tea industry, which has grown to be a USD 50 Billion a year business, Sri Lankan tea manufacturers and exporters are yet to reap the full benefit of this global trend due to lack of right knowledge and direction.
The rise of global interest in tea has elevated the position of rare tea varieties to highly prized luxury or collector items, placing them beyond the humble caddy of tea we find in the aisles of a supermarket.
One of the best-known artisan teas produced in the tea gardens of Sri Lanka is Rare Ceylon Silver Tips, which is priced at a range of USD 230 to USD 1500 per 1 kg. One of the few white teas grown outside of China, Ceylon Virgin White tea is priced at USD 1500 per 1 kg and is among the most expensive teas in the world. Never touched by the naked human hands to prevent the transmission of human natural body oil to the tea leaves, Ceylon Virgin White Tea has been proven to contain almost 11% of antioxidants.
With its production limited to just a few kilograms a month, production of Ceylon White Tea is a luxury available to a few leading tea makers, who can afford the demanding investment of time and technology to create one of the most sought-after tea varieties in the world.
Although not replicated to the same extent, the fair-trade organic tea producers in Sri Lanka too have been successful in beating the challenges in tea production and exports, the Ceylon Tea industry is experiencing at the moment.
A select group of fair trade organic tea producers in Sri Lanka has been maintaining a steady supply of Pure Organic Ceylon Tea to a growing number of consumers across the world, who are willing to pay extra money for better health and conscience.
Most of Sri Lanka's organic tea traders are also small hold tea planters or factory owners who interact with their labor force continuously. The ethics of fair trading, practiced by them, assures positive living conditions to the laborers, who work in the tea gardens.
Their rights to education, health, fair wages and proper housing are constantly attended and assured by the plantation management, producing a happy labor force in the process of producing world's favorite cup of fair trade organic tea.
Is this the signal the Sri Lankan tea exporters have been waiting for? Is the time ripe to throw our chips down with specialty or artisan tea?
Many leading figures in Ceylon Tea Industry agree.
The Director of Ahinsa Organic Tea, Dr. P Abeygunawardena feels that the present crisis faced by the Ceylon Tea Industry is caused by blindly following the traditional methods of supplying tea to the global market.
According to Dr. P Abeygunawardena, the time has come for Ceylon Tea planters and exporters to identify and adjust to the changing consumer behavior of the global tea market and to move away from bulk production of fertilizer and pesticide rode tea to an organic or natural tea production industry in order to cater to the global demand for tea as a healthy drinking product.
"Value addition and increasing the export of high-quality tea and specialty tea is also the call of the hour," observes Dilmah Tea Chairman, Merrill J. Fernando, a veteran of the tea industry.
Insisting that a product can only represent one side of the scale, that is, either quality or price, Mr. Fernando called for Ceylon Tea manufacturers to make investments in reducing bulk exports of Ceylon Tea and to concentrate more on exporting packed from source tea and value added tea to thwart the current setback.