Sri Lankan Food & Beverage - Nutrition in every bite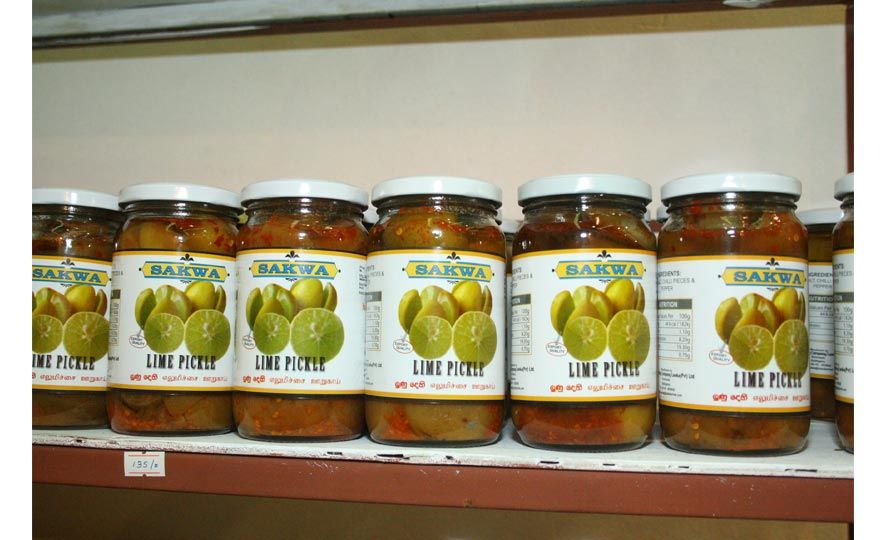 2015-07-17
In an age, where processed food with a high amount of salt, sugar and oil is being rejected by the majority of the consumers, Sri Lankan processed food manufacturers are combining innovative food processing methods with highly nutritious ingredients to prepare food products that are high in taste and goodness.
Most of the Sri Lanka's processed food items available at local and global markets are made out of locally grown fruit, grains and vegetable. By combining local ingredients and culinary knowledge with international technologies and standards, Sri Lankan food manufacturers have succeeded in presenting the world with easy, yet nutritious food solutions.
Fruit and vegetable is one of the most important and fast growing sub-sectors of the Food Processing Industry. Working with seasonal fruit varieties abundant in the local agricultural markets, Sri Lankan processed food manufacturers have successfully developed a variety of ready-to-serve beverages, fruit juices and pulps, dehydrated and frozen fruit, canned fresh fruit, cordial, marmalade and jam with low or no sugar.
The most popular varieties of processed fruit are pineapple, mango, papaya, melons, guavas, passion fruit with other seasonal fruit such as rambuttan and mangosteen. Pineapple is exported in various forms such as pineapple juice, sliced pineapples, pieces, chunks and mixed fruits dipped in light syrup in glass jars and tins.
While preserving the natural taste through minimum use of preservatives and processing, Sri Lankan processed fruit products conserve freshness and nutrients through innovative packing methods, delivering the taste and goodness of tropical fruits across the globe.
Processed Vegetable products include items such as tomato sauce, tomato paste, pickles, convenience spice pastes, processed mushrooms and curried vegetables. Gherkins preserved in brine and vinegar are high demand products worldwide. Export quality fresh vegetables are also offered in chilled or frozen forms without any food additives or preservatives.
Another innovate use of traditional food ingredients includes the preparation of Sri Lankan food items as ready-to-eat food products to suit the changing life-styles of the modern world. While traditional Sri Lankan housewives prepared many Sri Lankan delicacies from the scratch using fresh ingredients, changing customs and food patterns have driven local as well as global consumers in search of easy-to- cook, yet nutritious dishes.
Made according to the traditional recipes using conventional food ingredients like gluten free rice flour, and kurakkan flour, many Sri Lankan food manufacturers produce an array of ready-to-eat traditional Sri Lankan dishes, that are easy to prepare yet carry the same goodness and taste.
Today, preparation of Sri Lankan delicacies like string hopper, hoppers, kottu and rotti takes only a few minutes thanks to the ingenuity of local food producers and can be prepared easily for a delicious and nutritious meal. Exported worldwide, these food products have renewed the interest on Sri Lankan cuisine and Sri Lankan way of life.
Among the most sought-after Sri Lankan processed food items are the food varieties and ingredients made out of Sri Lankan coconut. Today, a large number of Sri Lankan coconut product manufacturers export processed coconut products such as coconut flour, coconut milk, desiccated coconut, coconut sugar and coconut butter to many countries across the world.
In addition to the array of fruit, grain and coconut-based products that are being exported worldwide, Sri Lankan confectionery and bakery products including cocoa butter, chocolate, biscuits, jaggery and treacle have also carved a niche market for themselves in Asian and West Asian countries including Maldives and UAE.
Meanwhile, a number of Sri Lankan beverage manufacturers too are providing uniquely local beverage solution to the global market including bottled coconut water, iced tea and alcoholic beverages like arrack, beer and wine.
Arrack is Sri Lankan's answer to Scotland's whiskey or France's cognac. Sri Lanka is the world's largest producer of coconut arrack, which is one of the few alcoholic beverages that is produced through the fermentation and distillation of a single ingredient.
The top 5 distilleries in Sri Lanka produce nearly 50 million litters of arrack annually and a larger portion is exported to European and American countries. Ceylon Arrack is quite comparable to rum with distinct floral and vanilla notes and is smooth enough to be mixed into a range of cocktails.
Another Sri Lankan export beverage that is fast gaining on American and Europe markets is bottled coconut water. High in potassium and energy and low in sugar unlike other sports drinks, coconut water is an ideal thirst buster against the conventional sodas, sugared fruit juice and energy drinks. It also provides better hydration than other beverages and water and helps to maintain a proper electrolyte balance in the body.
As the world searches for easy -to-prepare, tasty and nutritious food solutions Sri Lankan processed food manufacturers are rising to the occasion providing stable and convenient food solutions that are high in nutrition and taste.