Three-day 'Israel-Sri Lanka Business Forum' on 25 June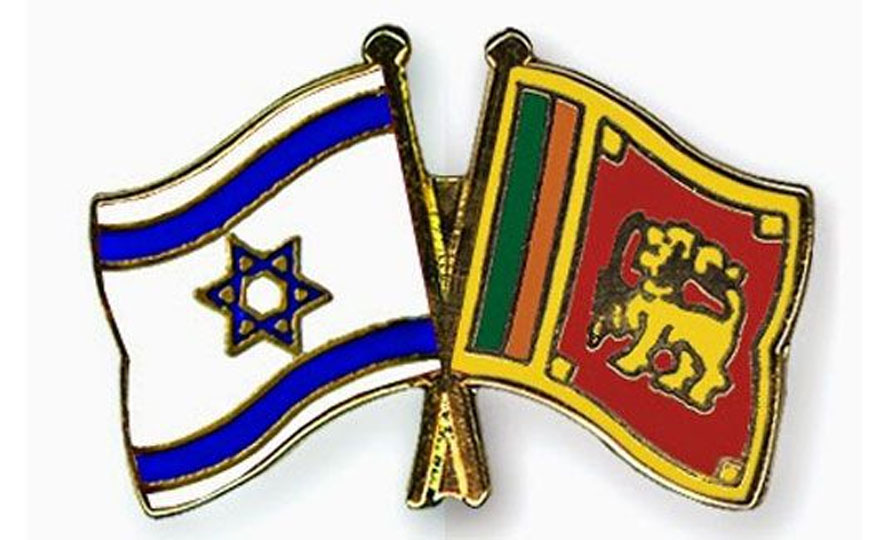 2014-06-23
The Sri Lanka Embassy in Israel in collaboration with the Export Development Board in Sri Lanka, Ministry of External Affairs in Sri Lanka, LR Group in Israel and the Israel-Asia Chamber of Commerce in Israel, has organised a 'Business Forum' for the Sri Lankan and Israeli business communities from 25 to 27 June, in order to strengthen bilateral, commercial, trade, cultural and other relations between the two friendly nations.
Main topics to be dealt with will include tourism, technology, water, energy, medical, apparel, employment, agriculture, green house cultivation, diary, fish, flora and fauna, diamonds, gems, jewellery, rubber, hospital, pharmaceuticals, highways, construction and any other topics by the prospective delegates based on their requirements.
The program for the day one will commence with the inauguration at Sharon Hotel, Hertziliya and sponsored by LR Group. Topics covered will be 'Sri Lanka-Israel relations and way forward' by Deputy Minister of External Affairs and Chief Guest Neomal Perera; 'Economy in the New World Order' by Deputy Governor of the Central Bank Dr. Nandalal Weerasinghe, and 'Sri Lanka as One of the Best World Destinations for Investment' by Board of Investment Chairman Dr. Lakshman Jayaweera.
The program for day two organised by the Israel-Asia Chamber of Commerce, Israel will comprise the introductory note and greetings by Sri Lankan Ambassador in Israel Sarath Wijesinghe;
opening note and welcome address by Israel-Asia Chamber of Commerce President Ran Cohen, 'Sri Lanka-Israel relations and way forward' by Deputy Minister Perera and 'Economy in the New World Order' by Dr. Weerasinghe.
The event will also include networking and business meetings with Israeli companies and entrepreneurs. Organisers have also arranged afternoon site visits to Holon Institute of technology (HIT) and Israeli Diamond Centre (IDC), Ramat Gan as well as visits to historical, religious and technical places sponsored by LR Group.
There will be over 40 participants from various disciplines and sectors from Sri Lanka and they will interact with their Israeli counterparts at both events and at the hotel (one-to-one and collectively). Arrangements are also being made for a major trade mission to Sri Lanka from Israel in September. Ambassador Wijesinghe said the forum is a continuation of the initiatives taken by the Embassy of Sri Lanka during the historical visit by President Mahinda Rajapaksa to the State of Israel and meetings with the high-end business community, trade mission to Sri Lanka organised by the Embassy of Sri Lanka in Israel with the Israel Sri Lanka Chamber of Commerce in the State of Israel, trade mission to CHOGM led by the Sri Lanka Ambassador in Israel with the active involvement of EDB, the Ministry of Trade and Commerce in Sri Lanka and continuous interactions of the Israel-Sri Lanka business communities with public and private sector participation in both Sri Lanka and Israel.
Trade between Sri Lanka and Israel stood at $ 172 million in 2013, of which 72% is accounted by diamonds. Sri Lankan companies participating are Airwing Tours Ltd., Araliya Group of Companies, C.R. Exports Ltd., Dareen Holidays Ltd., E-W Information Systems Ltd., Horizon College of Business and Technology Ltd., Jay Health Foods Ltd., Jay Sea Foods Processing Ltd., Jetwing Travels Ltd., Justin Morgan Recruitment Migration Centre, Lanka Sathosa Ltd., Leader Travels & Tours Ltd., Ministry of Cooperatives and Internal Trade, Ministry of Higher Education, OLS Foods Ltd., Paranthan Chemical Company Ltd., Shiran Garments Ltd., SPJ Holdings Ltd., Sri Lanka Bureau of Foreign Employment, Sri Lanka Institute of Information Technology, The Finance Company Plc., Union Chemicals Lanka Plc, and Western Agri Business Ltd.