World Export Development Forum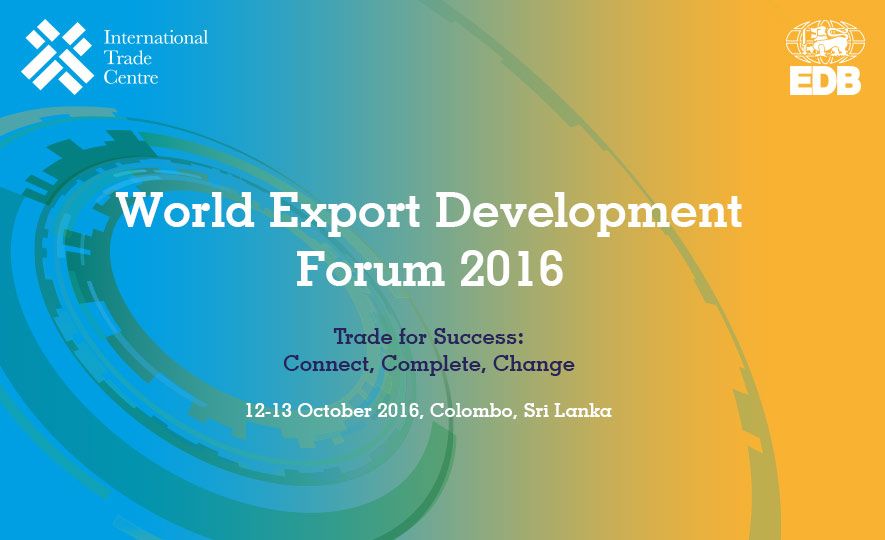 2016-10-07
The much anticipated 16th edition of the World Export Development Forum (WEDF) is held at the BMICH from 12th to 13th of October 2016. The forum represents a momentous occasion for all those who intend to explore the new trade and development landscape and identify the current and emergent trade opportunities & trends.
WEDF is a unique global conference and business-to-business (B2B) matchmaking platform dedicated to supporting the trade-led development.
As the foremost event of the International Trade Centre (ITC), WEDF is a highly effective event that brings together over 600 business leaders, policymakers, heads of trade and investment support institutions and international trade development officials to address international competitiveness for developing countries.
This 16th edition of WEDF is jointly hosted by ITC and the Ministry of Development Strategies and International Trade of Sri Lanka, through the Sri Lanka Export Development Board (EDB).
The participants in the forum will get the opportunity to join high-level panel discussions, practical workshops and B2B meetings to:
Get the latest on consumer trends, business strategies and trade policies to navigate today's trade environment;
Connect with experts on trade issues such as standards, trade facilitation and logistics;
Find solutions to overcome key trade barriers and increase competitiveness;
Sign new business deals with partners from Sri Lanka and around the world.