Potential of Luxury Yacht Building and Marine Development in Sri Lanka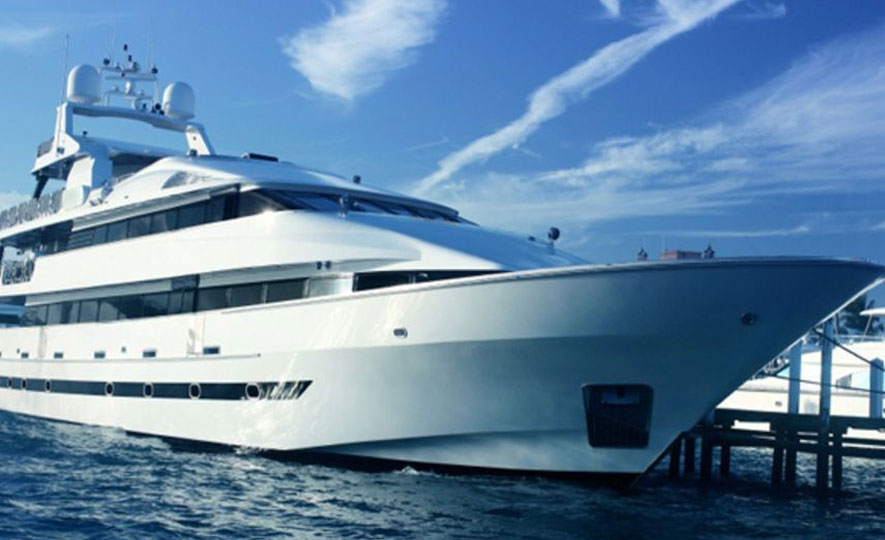 2017-10-18
While Sri Lanka is surrounded by the Indian Oceans abundant with scenic views, a high biodiversity of ocean mammals, sailing for pleasure was never a pastime of the Sri Lankans and Sri Lanka was never considered a worthy stop for yachts due to lack of a fully-fledged marine in the country.
While many proposals and suggestions had floated the need to develop marines adjacent to domestic harbours in the Southern and Western coasts of Sri Lanka including the development of Galle Marine and a repair and maintenance centre for yachts, the project is yet to take off.
In the meantime, a series of public and private sector partnerships in Mirissa and Marawila are seeking to create a breakthrough in the country's luxury boat building, repair and berthing industry.
The first attempt at introducing luxury yacht building, maintenance and berthing in Sri Lanka was made by Belgium Entrepreneur and industrialist Pierre Pringiers.
Thirty-five years and an annual revenue of USD 1 billion later Pringiers is turning his interest towards making Sri Lanka a magnet for yachters and pleasure sailors worldwide. With annual tourist arrivals in Sri Lanka well over 2 million, Pringiers feels that a nudge from the public and private sectors could make Sri Lanka the next sailing destination in Asia.
Highlighting the need to offer a unique destination experience at every location in Sri Lanka, a group of innovative industrialists are seeking to claim a niche among high spending tourists who enjoy yachting and the associated lifestyle.
While Sri Lanka is yet to establish a single full-size marine offering a complete range of service to yachters and pleasure sailors, Malaysia operates marines with a berthing count of 1400 yachts, Thailand 1300 yachts and Singapore with only one-fifth of Sri Lanka's coastal size can hold up to 750.
An unwavering faith in a possible boom in the yachting industry driven by the growing tourism sector has seen the rise of a number of luxury yacht building facilities in Sri Lanka. Few companies are in full operation designing and building yachts, masts, sails, yards, cordage, electrical components, mini marines and moorings. A technical school in down south is training youth from fishing villages to build yachts, in electrical engineering, and in engine repairs and maintenance while another academy trains them in sailing skills and ocean conservation.
Following his footsteps, more boat makers and adventure sports enthusiasts like Neil Marine, Accolade Ventures and German investor Dr Dietmar Doering of Asia-German Sports Exchange program, are also diverting heavily into yacht and marine development to promote leisure sailing and yacht berthing in the coasts of Sri Lanka and to develop local and regional economy through them.
In the meantime, Neil Marine working in collaboration with Menken Maritime BV and Ocean Wide Safety of Holland and guided by the world-renowned vessel architects and designers including David Freeman of the United Kingdom and Martin De Jager & Simhony of Holland have initiated the development of a large range of luxury boats and ships of pleasure to the global market.
Accolade Venture who operates manufacturing facilities in Sri Lanka and China in partnership with Italian Super Luxury yacht maker Benetti Yachts, also believe that private and public partnership alone can drive this fledgeling industry forward in Sri Lanka.
Having established a professional body of charter yacht operators in Sri Lanka Accolade Venture CEO Dimantha Jayawardena is also pioneering research into the yachting industry's potential, infrastructure requirements, possible locations for marines and possible development of mini-marine to set the yacht making industry in Sri Lanka sailing forward.