Apparel exports top US$ 4.3 b upto Nov 2014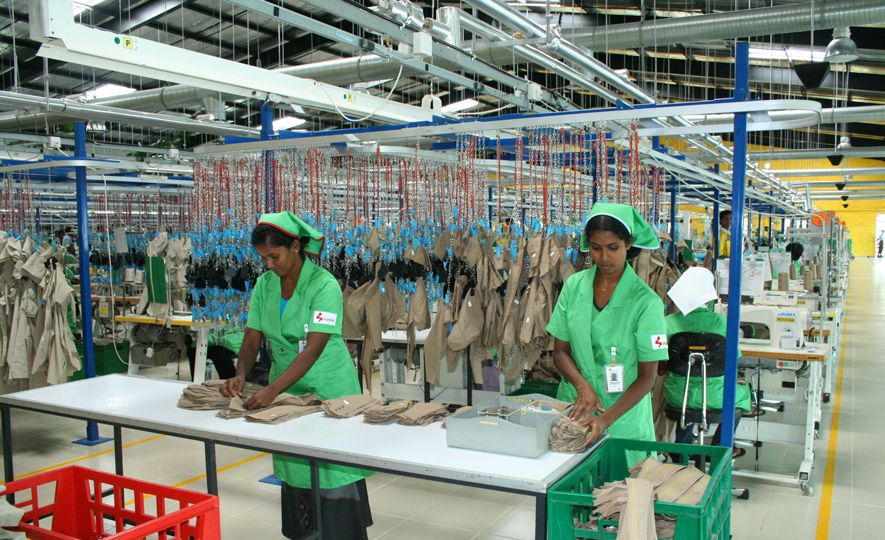 2014-12-03
The value of Sri Lanka's total apparel exports for the first 11 months last year reached US$ 4302.4 million, registering 11% per cent growth. In 2013, Apparel exports had generated US$ 3876 million during the period January to November.
Joint Apparel Association Forum (JAAF) Secretary General M.P.T. Cooray, speaking to Daily News Business said the industry had set a target of reaching US$ 4.8 billion by the end of 2014. "If we can have an export figure of US$ 400 million in December, we can presume we are well within the target for 2014. The industry is also expecting to achieve US$ 8.5 billion apparel exports by 2020 , nevertheless ,the industry needs to record 12% per cent growth rate Year on Year to achieve this target."
Highlighting issues relating to apparel sector in Sri Lanka, Cooray said new policy frameworks should be formulated, creating new avenues to penetrate into emerging markets particularly China.
"We're expecting the proposed Sri Lanka- China FTA may be continued. Sri Lanka's apparel sector accounts for less than 2% market share in the global apparel industry and necessary measures should be taken to address the issues relating to the industry particularly to improve delivery mechanism and market access. To do this, it's important to implement brand promotion activities to reach set targets in the apparel sector. We've so far catered to top brands in the world and our quality is unquestionably one of the best in the world. I believe these factors would definitely help boost apparel turnover in the future," Cooray said.