Ceylon Sapphire's Star is Rising Due to Changing Market Trends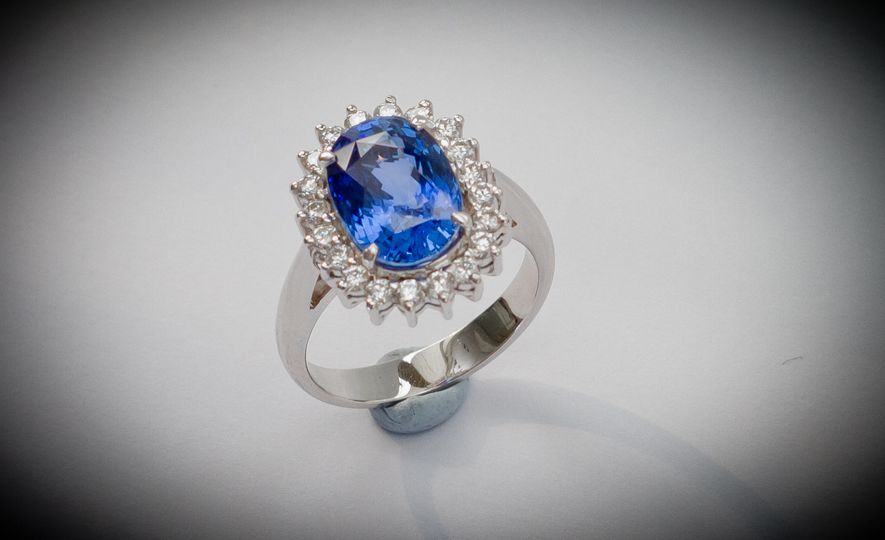 2017-01-12
Sri Lanka was once again reaffirmed as the Rathnadweepa or 'the isle of gems' by the discovery of the biggest blue star sapphire from a mine in Rathnapura, the town of gems.
Weighing an astonishing 1404 carats, the rare star sapphire now known as 'Star of Adam' was valued at over USD 300 million. Found during the fall of the year 2015, the star sapphire has evoked a greater interest and excitement among the global gem and jewelry traders.
The discovery of the star sapphire with the six-pointed star have rekindled the global interest in Sri Lanka's USD 164 million worth gem industry and have brought the country's famed sapphires to the limelight again.
While the Star of Adam is destined to be part of a larger gem collection at a museum or with a private collector, most of the blue sapphires found in Sri Lanka are consumed by the global jewelry trade, which has seen a rise in demand for engagement rings set with Ceylon Blue Sapphires. The demand was fueled by the British Royal engagement ring, an 18k white gold ring set with a 12-carat Ceylon Blue Sapphire and Diamonds.
Although, white diamond rings were made the standard social norm for engagement rings by the De Beers 'A Diamond is Forever' campaign, colored gemstones in engagement rings are making a comeback thanks to a host of international designers who are using colored gemstones from blue sapphires to emeralds and rubies, known as the three colors of love.
The rise of using colored gems sourced from Sri Lanka, Burma, and African countries can also be linked to the growing group of millennials in the market, who are looking to buy a unique ring with greater flexibility and trialing. The fact that sapphires come in a large variety of shades and colors including pink, yellow and even padparadscha also contributes the growing appeal of sapphires among the millennials searching for a colored stone for their engagement ring.
Bonhams, one of the world's largest and oldest collectors and auctioneers of fine art, antiques, and luxury goods, is predicting a growing interest in colored gemstones in European markets, especially for sapphires and star sapphires.
With a history and experience of trading Sri Lankan and Kashmiri sapphires at soaring prices at auctions, Bonhams feel that the renewed interest in colored stones is also due to renewed supply of stones mainly from Sri Lanka, Burma and Mozambique to the global market.
Moreover, the sapphire engagement rings have also registered a 15% increase in demand at the Dubai International Jewelry Week 2016, which concluded on December 10, 2016, hinting an increase in the demand for sapphires worldwide.