Seven Ways to Combine Ceylon Tea with Cooking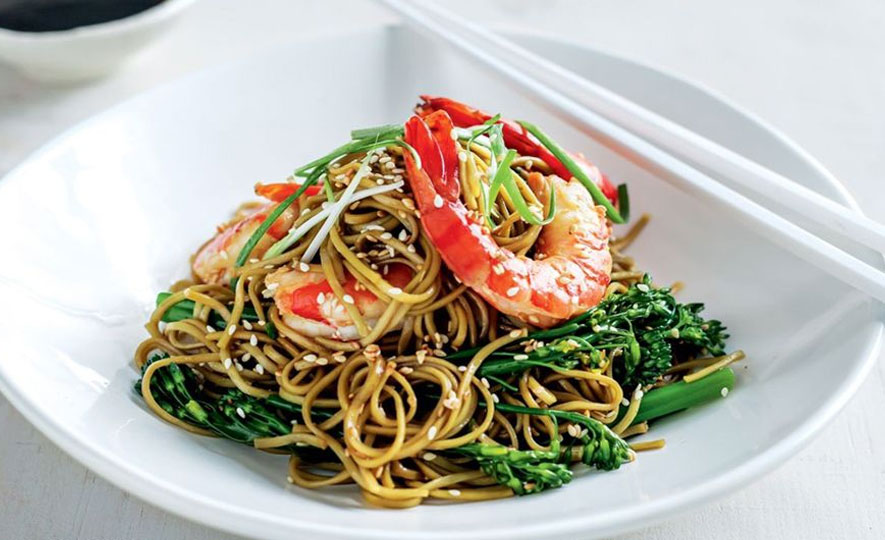 2017-03-24
Other than providing warm indulgence or a refreshingly chilled flavor, Ceylon Tea also provides many options for adding a sweet, grassy, herbal or smoky note to our cooking. Different types of Ceylon Tea can bring a different type of texture and flavor to your cooking whether it is soft puddings, buttery cookies, stir-fries or meat dishes.
Wondering how to eat more tea? Here's how;
Tea in a Stir-fry

Grassy flavored Ceylon Green Tea rough grounded in a spice mill is a great way to flavor anything from seared green, quick fried root vegetables and meats. The grounded tea gets roasted as soon as they hit the pan, releasing a heartier, savory and an herbal flavor to the stir-fry.

Rub It with Tea

Combining fine grounded Ceylon Black Tea like Ceylon Souchong with the usual rub ingredients like salt, garlic powder, pepper and brown sugar for quick-cooking meats like flank or skirt steak as well as in poultry, helps to create a 'whoa' moment by inducing a cooked over campfire scent and flavor.

Add Tea to Baking

Cold brewed tea, as well as grounded sweet tea, perfectly complements the buttery, sugary flavors of sweet cakes, shortbreads, and cookies. In place of all-time favorite vanilla, try adding Matcha Tea or a finely grounded sweet Ceylon Tea to the cookie dough.

While darker sweet teas can amplify the cookies buttery qualities it also helps to take care when being generous with tea since it tends to absorb moisture and make your baking go dry. A simple solution would be to cut back on the flour by a tablespoon or two.

Tea in Dessert

Combining Ceylon Tea in your favorite desserts like custard, puddings, and ice creams can also be a great way to combine some of our favorite food, namely tea, and dessert. By steeping a sweet Ceylon Tea like Ceylon Pekoe Black Tea or Ceylon Orange Pekoe Black Tea in dairy for an hour and then straining helps to add a wonderfully sweet and nutty flavor to your custard, pudding or ice cream.

Tea in Pasta or noodles

Adding tea to paste or noodles have been a long tradition mostly in oriental countries like China and Japan. Mainly done to cut back on greasy ingredients, adding Green Tea leaves or finely grounded Ceylon Green Tea to noodle soups and pasta can make them less greasy while adding a snappy depth and a zesty flavor.

Tea Butter

A G-rated version of your more refined and defined herbal butter, tea butter is a simple matter of combining either whole or grounded tea leaves with soft and pliable butter at room temperature and then refrigerating to bring back the old shape and firmness. While ground tea leaves would change the color of butter, tea leaves would add a streaky and exotic design.

Marinade with Tea

Don't throw away the leftover of your breakfast tea or afternoon tea. Try using it as a marinade for chicken or duck meats add a grassy and smoky flavor. Vegetarian? No problem try marinating tofu with tea for the same effect and flavor.