The Thriving Boat and Sea Craft Manufacturing Industry in Sri Lanka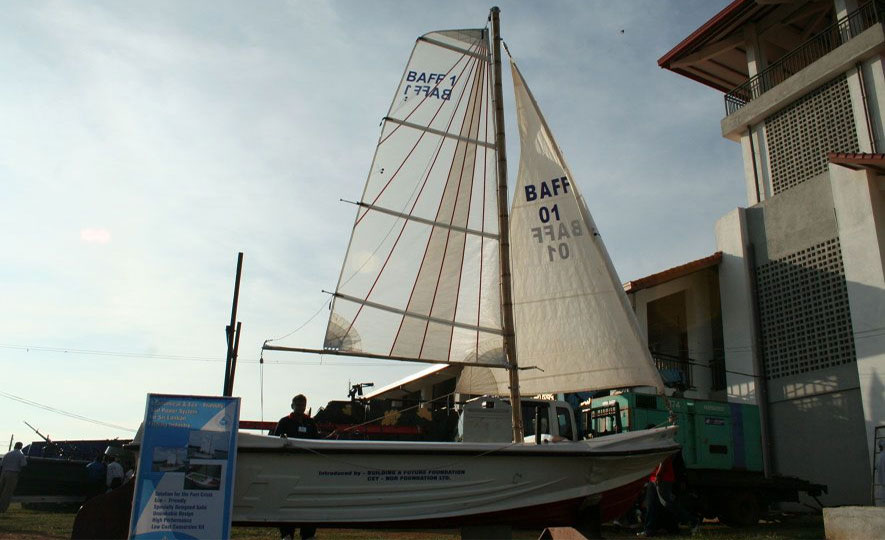 2017-01-12
Sri Lankan boat manufacturers are seeing an increase in demand for pleasure, commercial and fishing boats following the International Boat and Fisheries Exhibition 2016 that was held at Dickowita Fishery Harbor in October last year.
According to the Ministry of Fisheries and Aquatic Resources Development, the country is tipped to receive an income of Rs. 20 billion by exporting Sri Lankan made fishing vessels to European countries including the UK, Norway, Sweden, the Netherlands and France.
In addition, countries like Iran, the United Arab Emirates, Yemen, Somalia, Gambia, India, the USA and Bangladesh have also been loyal customers of Sri Lankan fishing and commercial boats and sea vessels manufacturers due to their conformation to international quality standards.
Moreover, the Tanzanian government recently placed an order for 500 fiberglass fishing boats as an initial step to revive the traditional fishing industry in Tanzania, which predominantly use wooden crafts for seafaring. Sri Lankan state-owned Cey-Nor foundation, as well as private boat and fishing vessel manufacturers, have long perfected the production of multi-day vessels specially designed to reduce the post-harvest loss while fishing in international waters.
While Sri Lankan government and private boat builders were taking large leaps in securing international orders the Sri Lankan Navy too received one of the biggest defense contracts in the country's naval history.
The Nigerian government procured six arrow boats and three inshore patrol crafts at a worth of nearly USD 4.2 million. As a pioneer in developing arrow class patrol boats and wave rider crafts in Sri Lankan Navy has perfected the production of arrow-class patrol boats and wave rider crafts that are used in asymmetric naval warfare experience.
Sri Lankan boat and sea vessel manufacturers specialize in the development of pleasure boats; commercial boats; fishing boats; naval and coast guard vessels and boat accessories to the export market.
The new revival in country's shipping and vessel development sector has also led to the establishment of an education and training facility in boat building. The Boat Building Technology Improvement Institute (BTI) established by the industry stakeholders is equipped with machinery, equipment, tools and qualified trainers to deliver training to meet the rising requirements of the industry.
With state of art training facilities in latest boat building technologies including Fiber Reinforced Plastic Technology, BTI provides its students, the latest skills required in developing boat building industry in Sri Lanka.