EDB moving top Lankan education providers to Maldives next week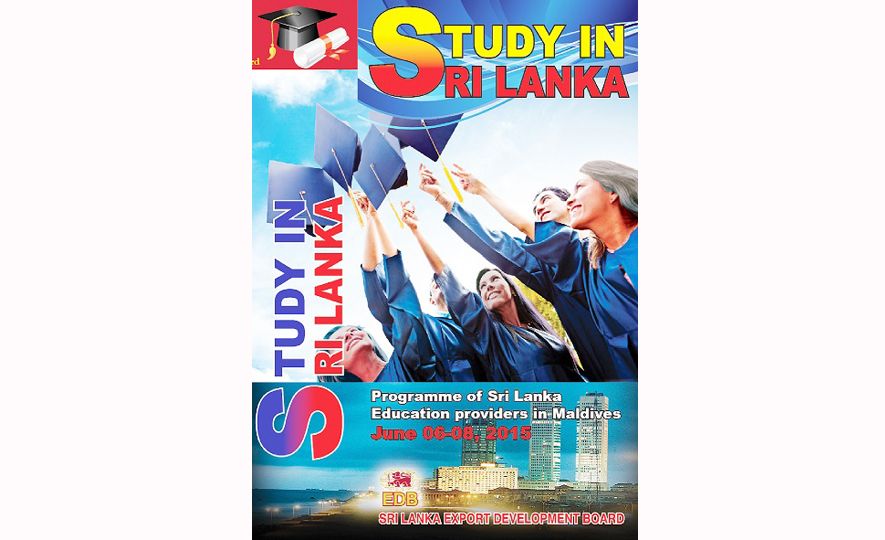 2015-06-05
Buoyed by its success of the educational promotions of 2014 in Male, the EDB is facilitating the largest Lankan educational delegation to Maldives next week.
The promotional tour is organized in collaboration with Sri Lanka High Commission in Male.
The second time such an educational delegation is facilitated to Maldives, it consists of reps from 20 leading Lankan educational institutes.
In 2014, in its first tour to Maldives, EDB facilitated 14 Educational Institutes to Male.This was EDB's first ever promotional program overseas to promote educational services exports from Sri Lanka.
The 2014 program constituted a number of activities that included participation at an exhibition and, meetings with relevant public and private sector educational Institutes and Chambers for enrolling students, creating awareness and sharing information.
Sri Lankan educational/vocational training institutes from private and state sector are increasingly enrolling foreign students in their programs. Higher standards, qualified academia with language skills, affiliations to recognized foreign universities and affordability have all helped Sri Lanka earn a name as a destination for educational services among those particularly, in the neighboring Asian region.
The 2015 Program comprises a Solo Educational Promotional exhibition by Sri Lankan participants on the theme "Study in Sri Lanka" and networking meetings with selected Maldivian public and private sector educational institutes at National Art Gallery in Male (on 6th and 7th June) followed by optional networking session in Addu Atoll (on 8th and 9th June) considered to be a location with a considerable student population. Along with assistance from Sri Lankan High Commission in Maldives, the Maldivian public sector educational authorities too are expected to extend their cooperation in this initiative.
Sri Lanka's service sector exports have been strengthening YoY and is led by ICT/BPM sector, which grew by 123% over the last five years. In 2014, ICT/BPM exports stood at $748 Mn