Expansion of Organic Spices Exports from Sri Lanka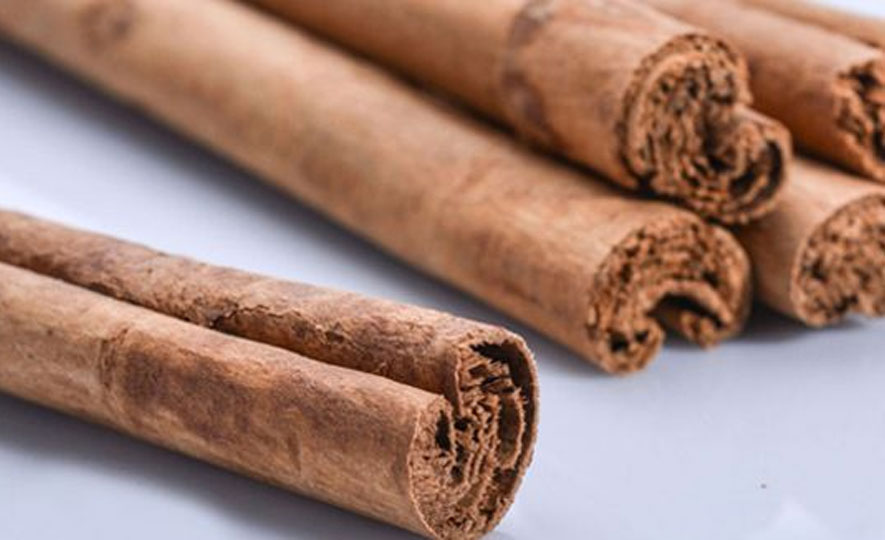 2017-12-15
Organic agriculture is an environment friendly, culturally sensitive, socially just, and economically viable and a sustainable & efficient production system. The Organic food market is supported by consumers globally and is in ever-growing demand since last few decades. By today, it's worth billions of dollars.
As Sri Lanka tends to take to the organic agriculture, organic spices inherently become an integral part. The organic spice exports from Sri Lanka mainly include pepper, cardamom, cloves, nutmeg, cinnamon, ginger, and vanilla. Organic Spices are mainly used for flavor applications.
The global market for organic spices has seen a rising demand over the last few years and is estimated to reach 9,134 kilo tons by 2022 at a Compounded Annual Growth Rate (CAGR) of 6.37% from 2016 to 2022, which will, by then, be worth US $1.104 billion (Source: www.marketresearchfuture.com/reports/organic-spices-market)
Irrespective of the growing demand for organic spices, even on a global scale, organic spices remain a niche market where it commands a premium price. Even with a relatively small volume, a premium price essentially means higher export revenue, which is happy news for organic spice growers.
here's, however, a little complex but solid legal framework governing the certification of organic agricultural products. Most countries have stipulated the minimum requirements to classify products as organic. Thus, they're examined at customs with relevant documentary proofs that certify them as organic. These regulations are imposed based on guidelines or basic standards provided by the International Federation of Organic Agriculture Movements (IFOAM) and Codex Alimentarius, International Certification Bodies (ICB), as private and government-affiliated organizations impose their own standards that meet the minimum requirements set by the EU or the country- specific regulations. ICB appraises the compliance of the findings of the inspector with its own standards. Provided satisfactory levels of compliance are met, a certification is granted for the products, which will uphold their claim for being organic. It's noteworthy also that in the absence of a third party guarantee on the compliance of international standards on organic production methods, a product cannot be labelled, termed or called as organic. This ensures that only the products that are certified by the relevant registered agencies are allowed to use the Organic label along with the national logo.
n order to meet the long felt requirement of establishing a National body to monitor and regulate the organic sector to safeguard the credibility of organic products produced and exported from Sri Lanka including the organic products imported to the country, the National Organic Control Unit (NOCU) was established under the Sri Lanka Export Development Board as an independent national body.
It is mandatory for all producers, processers, manufacturers and exporters/importers of organic agricultural products to register with NOCU, adhere to and comply with organic standards adopted by the unit. Further the certification bodies and laboratories engaged in organic products accredited by the Sri Lanka Accreditation Board (SLAB) need to be registered with NOCU. Obtaining the 3rd country registration in the EU through NOCU is another major boost to growing organic spice exports from Sri Lanka as it helps bring down the cost of organic certification and avoid tariff barriers to enter the EU market.
This is a major step towards increasing the organic agriculture products exports (including spice) from Sri Lanka as being monitored by NOCU make their organic claim 100% legitimate. Since this will create credibility within the organic buyers it will help the local organic spice exporters to expand their market in EU.
We'd like to outline a couple more measures that can be initiated to firmly establish the production of organic spices in Sri Lanka and increase organic spice exports:
Formulate a strategic National Organic Agriculture policy for the next decade and implement it through relevant Institutions
Expand Participatory Guarantee Systems (PGS)
Engage Sri Lankan Academia and establish a dedicated Research & Development Unit for the Organic Spice Agriculture sector on the harvest improvement & disease-control
Enter into trade pacts with the major organic spices markets
Encourage government agencies, non-governmental organizations and farmers' co-operatives to promote and adopt organic spices farming techniques
Develop infrastructure for production of organic inputs in major growing areas
Launch countrywide organic certified fertilizer production initiatives
Extend financial assistance to the potential growers of organic spices
Encourage the relevant government agencies to participate in international trade shows focused on organic
Subsidize organic spices cultivation, harvest storage, packaging and transportation
As the global demand for organic exports outstrips the global supply, it's high time for Sri Lankan spice growers to get serious about organic farming of spices and gain our fair share of this lucrative niche.
References: Biz Lanka Magazine 02/2017