Fair-Trade Organic Ceylon Tea : a change for the better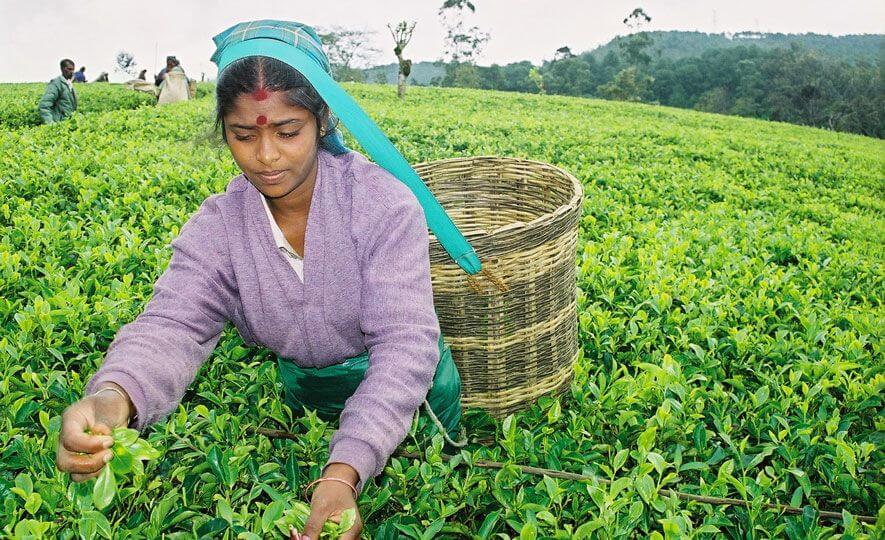 2015-06-24
Although most of Ceylon tea products, in the global market, originate from large scale tea plantations, a growing number of tea small holders are seeking to carve their own niche in producing the world's best fair-trade organic tea.
Governed by a strong code of ethics and practices, these small scale planters follow a strict guideline in cultivating tea, involving no chemical or inorganic pesticide or fertilizer in the process.
Organic regulations are formulated based on the guidelines or basic standards provided by the International Federation of Organic Agriculture Movements (IFOAM) and Codex Alimentarius. Some countries, such as the USA, EU, Canada and Japan have comprehensive organic legislation, formulated and overseen by government organizations. In countries without organic laws, governed by government guidelines, certification is handled by non-profit and private organizations. At present, there are eight international organic certification agencies operating in Sri Lanka which offer certifications after conducting inspections either through local or external inspectors.
Most of Ceylon Organic Tea producers flaunt the prestigious International Certifications of Bio Suisse, USDA Organic (USA), JAS (Japan) Organic Farmers & Growers (UK), NASAA (Australia), SKAL (The Netherlands), EU Organic Label, etc. to match with the market requirements, which strongly certifies that their products are of complete organic sources and can be merchandised as organic products across the globe.
However, obtaining the certification on the organic status of the tea is just a part of the process. While almost 81% of the American consumers opted to purchase organic products in year 2014, they were also keen to attest that the products they'd purchase came from ethical sources.
Most of Sri Lanka's organic tea traders are estate owners, small hold tea planters or factory owners who interact with their labour force continuously. The ethics of fair trading, practised by them assures positive living conditions for the labourers, who work in the tea gardens. Their rights to education, health, fair wages and proper housing are constantly attended and assured by the plantation management, producing a happy labour force in the process of producing the world's favourite cup of fair trade organic tea.
The FairTrade International, an organisation that certifies all fair trade participants in the world, works closely with fair trade participants in Sri Lankan Tea sector to assure that labour rights of the hired labourers are respected at every step and the external tea farmers are paid US$ 2 per 1 kg of organic green tea leaf, the internationally recognised fair trade price for Ceylon Tea.
In return, these small scale tea planters and producers are issued the 'FairTrade International' certification, which brings international recognition and increased prices to their tea products along with expert international and local guidance to maintain the best practices, that put a smile on the face of tea drinkers worldwide as well as the tea growers back home in Sri Lanka.