Fresh fruit and vegetable exports from Sri Lanka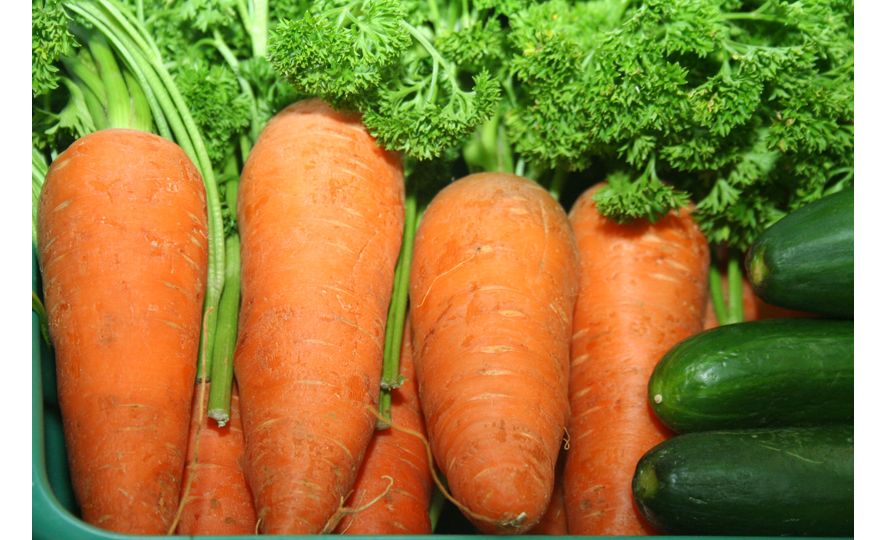 2015-07-10
With a climate and soil conditions proven ideal to the growth of fruits and vegetables, Sri Lanka has been known to produce a large variety of tropical delicacies in demand worldwide. Agriculture, being one of the most popular livelihoods in Sri Lanka, the local markets experience an influx of fresh fruit and vegetable products during the harvesting seasons.
Yet, most of this production used to go to waste due to the lack of proper knowledge on post harvest handling, packaging and right storage methods.
However, with the introduction of new post-harvest handling techniques, cold storage, preservation and packaging methods to Sri Lankan farmers, an unprecedented increase in the amount and variety of vegetable and fruit exports has been recorded during the past decade.
According to a study conducted by the Ceylon Chamber of Commerce (CCC) in the year 2013, Sri Lankan fresh fruit and vegetable exports have recorded an increase of 22% with the number of exported fruit and vegetable varieties indicating an increase from a mere 12 to 135.
Sri Lanka's earnings from the exportation of fruits increased by 51.83% during the year 2014 and country's exports of fresh fruits to almost all major markets including UAE [72.93%], India [21.67%], Saudi Arabia [54.44%], Qatar[138.25%], Maldives[46.03%] and Germany[40%] indicated a great improvement during this period.
Also, earnings from the exportation of vegetables increased by 25.80% during the same period. Country's exports of vegetables to almost all major markets including Maldives [28.05%], U.A.E. [50.15%] and U.K. [32%] grew significantly during this period.
Today, Sri Lankan fresh fruit and vegetable exporters cater to a specific market segments in the international markets with exotic and native fresh fruits and vegetables sourced from home gardens, small farms and large scale commercial cultivators in varied agro-climatic regions.
Among Sri Lanka's most popular fresh fruit exports are bananas, melons, mangoes, mangosteen, avocado, soursop, pineapple, papaya, lemon, ripe jack, star fruit and rambutan while some of the most sought after Sri Lankan vegetables include chilli, gherkin, red onion, bread fruit, young jack, moringa, pumpkin and bitter gourd.
Sri Lankan Fruit and vegetables are mainly grown by small holder farmers, who operate independently, selling their products to larger exporters during the harvesting season while larger fruit and vegetable exporters also outsource cultivation of speciality fruits and vegetables to farmers on contract basis, who cultivate the assigned crop and deliver the required yield at harvesting periods.
As in any country blessed with ideal weather and soil conditions, Sri Lankan Fruit and vegetable cultivators are found across the country, with some climatic and soil conditions nurturing a distinct variety of fruits or vegetables. While cool climates of the mid Sri Lanka is ideal for a range of vegetables and fruits including leeks, carrots, cabbage, strawberries and white apples; the dry climates of Sri Lanka encourages the growth of most delicious mangoes, bananas, cashew nuts and pineapples along with pumpkins, cucumbers, citrus varieties and egg plants among others.
Meanwhile, a number of Sri Lankan fruits and vegetables cultivators have initiated the production of organic fruits and vegetables including organic pineapples, papaya, strawberries, grapefruit, pomelo, dragon fruit, star fruit, salad leaves varieties, and green herbs for the international market abiding to the international standards for organic fruit production.
In an attempt to keep up with the rising demand for high quality from the importer nations, Sri Lankan farming communities are constantly educated about the maintenance of Good Agriculture Practices(GAP) at nurseries and farms, and many Sri Lankan mass producers and exporters of fruit and vegetable have received the Global GAP certification.
In keeping with the global standardisation requirements, even the fruit and vegetable processing plants of Sri Lanka comply with local SLSI standards as well as the global ISO 22000, HACCP and EU standards, guaranteeing the quality of Sri Lankan fruit and vegetables from farm to fork.