ICA to host 16th Congress in Sri Lanka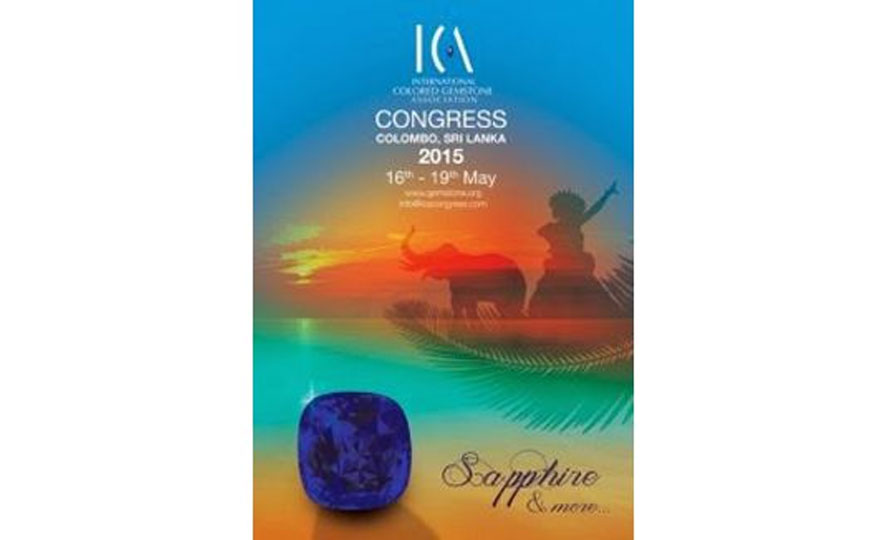 2014-09-10
The International Colored Gem Stones Congress(ICA), the sole global think-tank which serves to benefit the colored gemstone industries have chosen Sri Lanka as its host country for its 16th congress to be held in May 16th - 19th, 2015 in Colombo at the Cinnamon Grand Hotel.
This is the second time that Sri Lanka will be hosting the prestigious ICA event which prides itself for uniting various segments of the colored gem trade. The theme for the event is `Sapphire and MORE`. A `Facets Congress Gem Show` will also be held from May 15th to 18th at same venue.
The event which is to be attended by leading international buyers, Gem and Jewelry academia, professionals, manufacturers, marketers and suppliers from all over the World has been poised as an occasion for networking and developing new business opportunities whilst showcasing the lucrative local gem and jewelry trade.
The ICA is in coordination with the main organizers, the National Gem and Jewelry Association of Sri Lanka (NGJA) and the Sri Lanka Gem and Jewelry Association (SLGJA) along with the The Export Development Board (EDB) in planning and organizing this prestigious event.
ICA is a non-profit association which has a membership of over 500 members from 42 countries representing 75% of the purchasing power of the international market for colored stones.
The ICA often organizes congress on different issues ranging from promotion to the production of gemstones. The main purpose of the congress would be to link the various segments of the colored gemstone industry.