ICT Education in Sri Lanka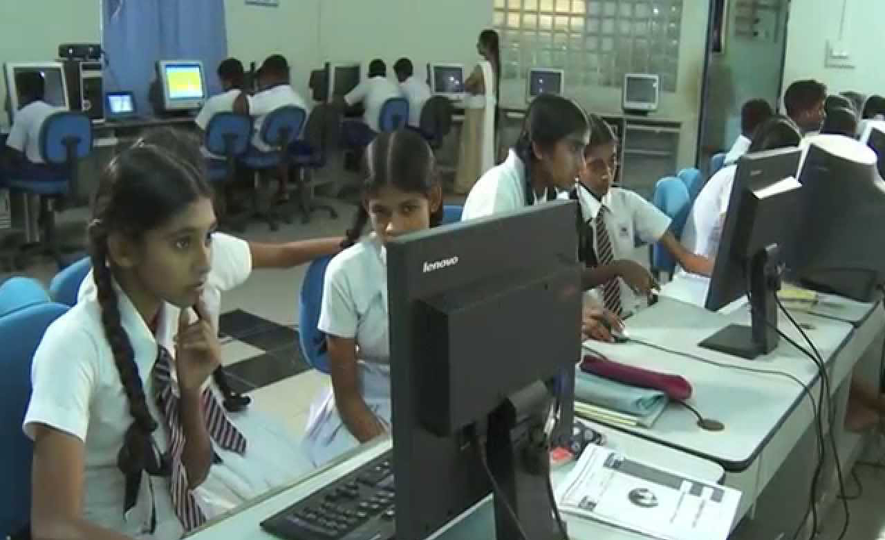 2017-05-12
Sri Lanka has a proud heritage of free education from primary to tertiary levels and a youth literacy level of 98%, a feat any middle-income country can be proud of.
The country today has a student population of 4 million students at 10,000 schools with over 200,000 teachers within the country's education system and the Sri Lankan government has taken steps to integrate ICT education to school education curriculum since the year 2006.
Today the urban population of Sri Lanka records a computer literacy level of 39.2% while computer literacy in rural areas and estates are at a considerably lower 25.5% and 9% respectively. With a mission to drive ICT literacy in Sri Lanka forward, 4500 schools have been provided with ICT infrastructure for student-centered ICT learning.
Due to the uneven distribution of students within the Sri Lankan education system, the Sri Lankan government has been able to empower almost 90% of the local student population by providing ICT facilities to only 50% of the schools scattered in the nine provinces.
The teachers at local schools have been given a comprehensive training on all aspects of ICT training including providing basic ICT training and providing computer-aided learning in the classroom. In addition to the initial training provided by the Ministry of Education, government school based ICT teachers are also being provided continuous assistance in developing a pedagogical approach to ICT training through Intel Teach Program conducted with the assistance of the University of Moratuwa.
Nearly 22,500 teachers amounting to little over 10% of the total teacher's population has been trained since the launch of the program in 2006 in 8 provinces and is now a permanent part of the curriculum implemented at Pre-Service National College of Education. The Intel Teach program is now implemented in 1500 schools touching one million students.
All the ICT training facilities in Sri Lankan schools are also part of a wider computer network connecting schools and centralized network operation. Schoolnet, one of the largest computer networks in Sri Lanka with 1750 connected places, provides safe internet access to schools and functions as a teaching and learning platform to students and teachers across the country while providing hosting facilities for school websites.
With a view to enhancing the quality of ICT teachers at local schools, the Information and Communication Technology Branch of Ministry of Education in partnership with the University of Vocational Technology has introduced three graduate programs for teachers under the B.Tech in ICT degree certificate. The programs on software technology, multimedia, and web technology, and network technology seeks to provide the teachers with the required skills to empower a future generation with the relevant ICT education.
Although ICT was only introduced into the school curriculum in the year 2006, university-level degree programs in IT and Software Engineering has been on offer at state universities for over four decades. Sri Lankan state universities produced 2173 engineering and computer science graduates and 528 postgraduates in computer science and engineering in the year 2015 while 10,806 undergraduates were enrolled to the engineering and computer science faculties in eight Sri Lankan universities.
While not all the engineering graduates who passed out from Sri Lankan state universities would be employed in the sectors of IT and Computer Science a considerable proportion of undergraduates with software engineering and electronics degrees join local public and private sector organizations annually.


Meanwhile, a number of private universities recognized by the University Grants Commission and Ministry of Higher Education also produces a large number of IT and computer science graduates who enter the local job market annually.