Sri Lanka's Skilled IT professionals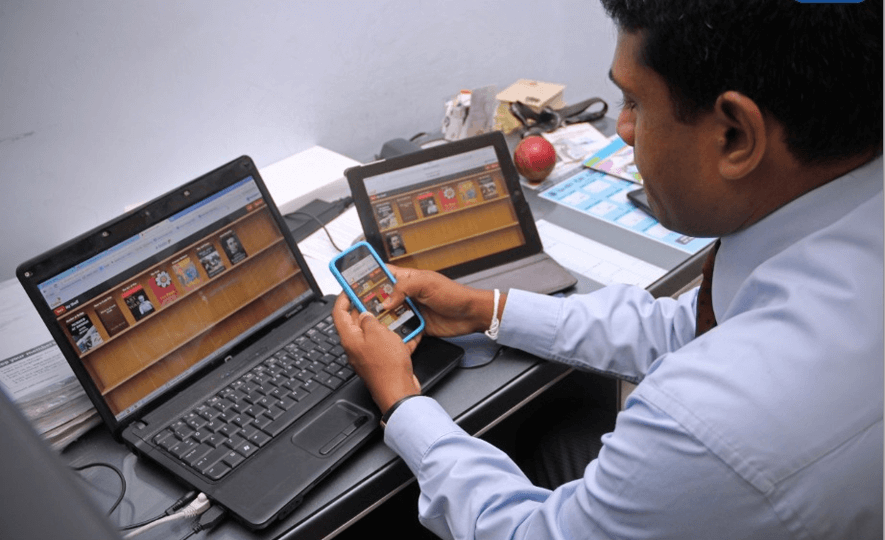 2017-02-06
With 30 Sri Lankans out of each 100 having access to the internet and one in four households in the country owning at least one computer, Sri Lanka is making strides in increasing IT literacy among school children and youth across the island.
According to a survey conducted by the Department of Statistics and Census; an average of 27.1% of Sri Lankans are computer literate, while the urban population of the country has a higher percentage of literacy of 39.2% compared to rural areas with 25.5% of literacy.
Although this seems like a modest achievement compared to the country's Asia-Pacific neighbors, combining these findings with the latest academic achievements of Sri Lankan youth in information technology and computer sciences sector and the comparison of their skills with the others across the world leaves us with a picture that we can be proud of.
With a near 100% Youth Literacy level thanks to a nearly eight decade long universal free education policy and mandatory schooling years up to the age of 14 years, Sri Lankan state universities produced 2173 engineering and computer science graduates and 528 postgraduates in computer science and engineering in the year 2015 while 10,806 undergraduates were enrolled to the engineering and computer science faculties in eight Sri Lankan universities.
While not all the engineering graduates who passed out from Sri Lankan state universities would be employed in the sectors of IT and Computer Science a considerable proportion of undergraduates with software engineering and electronics degrees join local public and private sector organizations annually.
Meanwhile, a number of private universities recognized by the University Grants Commission and Ministry of Higher Education also annually produces a large number of IT and computer science graduates who enter the local job market annually.
In addition, there are over 300 IT and BPM companies that operate in Sri Lanka, mostly small and medium companies and few large global players. Among the several leading global IT-BPM companies operating in Sri Lanka include CMA-CGM, HSBC, WNS Global Services, Aviva, Microsoft, Industrial & Financial Systems (IFS), Copal Amba, RR Donnelley, Quatrro, Virtusa, Pearson, Valista, Millennium Information Technology and Innodata Isogen.
Employed by these organizations, Sri Lankan IT professionals deliver world-class solutions to drive global economic and infrastructure facilities forward.
Moreover, Sri Lanka's advancement in IT skills was brought to highlight by Hacker Rank, which analyzed the solutions for a large number of coding challenges posted by programmers across the world.
While Sri Lanka IT professionals showed an unusual enthusiasm for Java and Python, they were ranked the world's best for providing sound solutions for Distributed Systems related challenges and were ranked among the best 50 countries with overall development skills, assuring that Sri Lankans have a brighter future in the world of IT.