Sri Lankan medical gloves – a naturally caring touch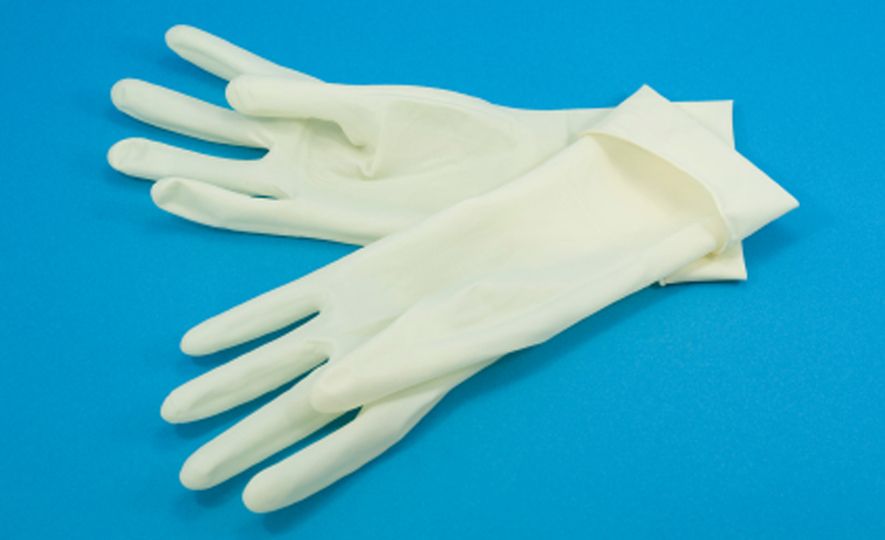 2015-07-27
With nearly 5% of the global demand for medical gloves produced by Sri Lanka glove manufacturers, the country plays a large role in global medical supply chain, in ensuring the well being of medical practitioners and patients across the globe.
Made from a range of polymers including latex, nitrile rubber, vinyl and neoprene, surgical gloves come un-powdered or powdered for improved skin lubrication. There are two main types of medical gloves manufactured in Sri Lanka namely examination gloves and surgical gloves. While surgical gloves have more precise fitting and are usually sterilised and un-powdered as not to hinder post-surgery tissue growth and healing, examination gloves are available in unsterilised and sterilised forms and can be made from nitrile rubber, vinyl and neoprene other than natural latex.
However surgical gloves made by non-latex material are in low circulation among the medical professionals, as the gloves made of alternative materials does not provide the greater control or finer sensitivity available in latex surgical gloves. Moreover the man made non-latex materials are high in cost and are not viable for large scale daily use.
Produced under the highest international quality regulations, Sri Lankan surgical gloves has a treated extra internal surface to sooth and protect the skin from irritation, dryness and cracking.
The gloves are also treated to protect the wearer against both type 1 and type 4 allergies through the elimination of chemical accelerants from the manufacturing process.
Manufactured under the stringent quality management system of ISO 9001, ISO 13485, FDA-QSR, and CE Certification, the latex and latex-free surgical gloves are made by a number of leading Sri Lankan glove manufacturers, who produce a large number of medical glove solutions for leading medical research institutes and hospitals across the world.
In addition to the regular medical gloves in general circulation, Sri Lankan glove manufacturers also produce a variety of speciality gloves and glove linings to provide extra strength and protection during medical procedures.
Designed to maintain high skin and barrier integrity, Sri Lankan made speciality gloves include radiation attenuation gloves that are specifically designed to shield the hands from intense and scattered radiation during fluoroscopic procedures. Made with a combination of bismuth oxide and natural rubber latex the gloves are powder & lead free and provide ultimate comfort and protection to the wearer.
Non-sterile or sterile examination dental gloves made with soft latex, are also a specialised glove type made in Sri Lanka. Customised for the demanding requirements of dental profession, these gloves provide strength, comfort and fit to reduce hand fatigue and suits dry and wet surface conditions as found in dental profession.
Made with the best Sri Lankan rubber latex at a state of art production and research centres glove manufacturing giants are making the global medical sector safe for patients and medical professionals with Sri Lankan made rubber gloves.