More value addition will drive the growth of Sri Lankan Coir industry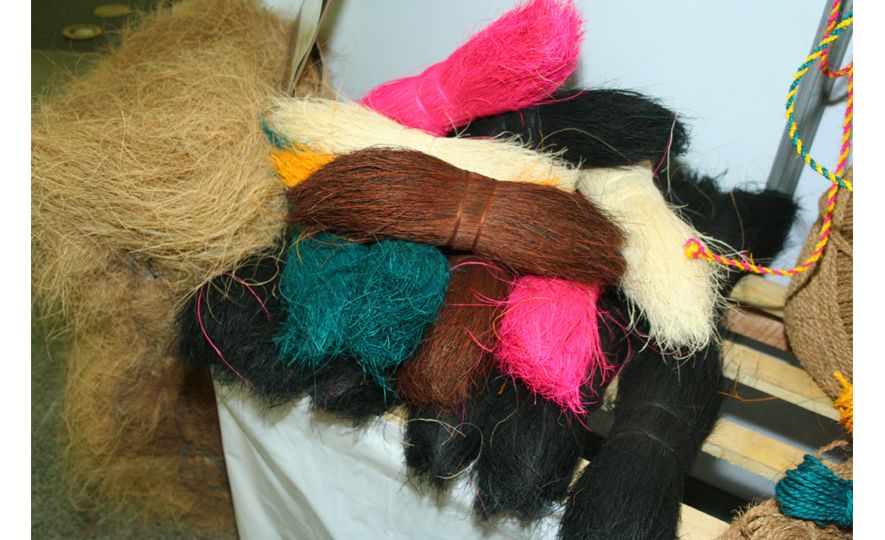 2015-07-07
Since the introduction of industrial coir manufacturing in the country in 1900's, Sri Lankan coir manufacturers have been the main suppliers of raw coir fibre and coir fibre based products to the global coir market.
Among its top value added products are the coir twine & ropes, geo textiles, Brooms & brushes, carpets, door mats , floor coverings, rubberised coir products used in agriculture, and coco peat for horticultural and agricultural use.
Sri Lankan bristle fibre is in great demand all over the world for its long pure fibres, extracted exclusively using the Ceylon drum system. The increasing interest in using natural fibre in technologically advanced manufacturing processes is also driving a new surge in Sri Lankan coir industry.
Among the country's most sought after coir exports is coco peat, which is being used worldwide as a natural and eco-friendly growing medium in green houses, farms, homes and gardens.
Available in blocks, bails, discs and grow bags, coco peat has high water retention qualities and air porosity, which allows the faster development of plants.
Another Sri Lankan coir product, which is high in demand in China as well as in European countries is the coir net or geo textile and bio-log, which is used to control soil erosion in fields, gardens and riverbanks.
Mainly exported to China, USA and Europe, Sri Lankan coir nets and bio-logs have an escalating demand, which the Sri Lankan exporters are failing to meet.
An emerging trend in horticulture and agriculture is the use of coir fibre pith as a soil conditioner and an organic compost. Rubberised coir fibre pith moulded into pots is used widely as a planting base for home plants as well as orchids in flower cultivation.
However, the most exciting development for Sri Lankan coir exporters comes from the global automobile industry. The use of natural coir fibre as part of roof liners, floor carpets, seat back trims, engine compartment insulation, package trays, luggage compartments, textile exteriors, wheel arc liner, rear and side wall covers and driver cabin line of automobiles has been under investigation for the last decade and Sri Lankan coir is already being used in manufacturing car seat tops in high end Mercedes Benz models.
Meanwhile, the Ford motor company and Scotts Miracle Grow are researching the use of coconut fiber as reinforcement for modeled plastic parts to reduce the use of petroleum. Combination of coconut coir with plastic makes the material lighter in weight and reduces the dependency on petroleum, making the combined product more natural looking and flame retardant.
Coir's growing use in automobile industry stands as a grand prospect of growth for Sri Lankan coir manufacturers, who would be able to seize the growing new market with right technological assistance.
Yet, right technological assistance is the most lacking ingredient among Sri Lankan coir manufacturers. Although Sri Lankan coir product exporters earn nearly US$147 Mn in export revenue on average, their main exports include raw fibre and coco peat with little or no value addition.
Despite its number one position in global coir market, Sri Lankan coir exporters tend to bring home comparatively less revenue against their competitors in India due to lack of value addition in their export items.
For the nearly 35,000 workforce coir industry, employing the same traditions and technologies used nearly hundred years ago, training and technical advancements would come as a breath of life at the right moment.