Sri Lankan Apparel: Superior Quality, Iconic Designs & Ethical Business Practices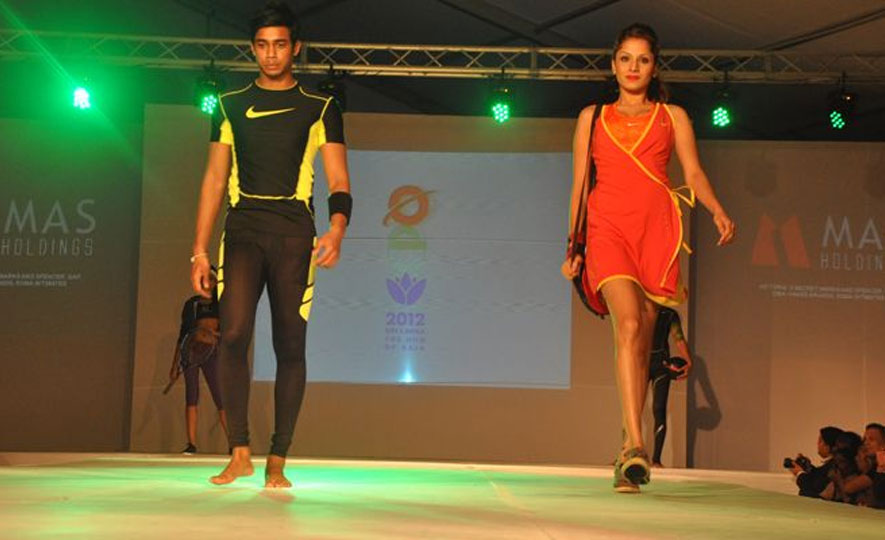 2014-11-14
The storied iconic brands in the fashion industry, say, Nike, Diesel, Victoria's Secrets, Mark & Spencer, H & M, GAP, NEXT, Levi's among many others that are synonymous with exceptional fashion clothing rely on Sri Lanka as their topmost Apparel Sourcing Destination. Sri Lankan Apparel Exports mainly include Casual Wear, Fashion Wear, Intimate Wear, Swim Wear, Sports Wear, Uniform & Workwear and Children's Wear.
Thanks to an abundance of trainable and skilled labour force, technology infrastructure and visionary leadership, Sri Lankan Apparel industry has seen rapid growth and earned the trust and loyalty from the world leading Fashion brands that are unblinkingly strict about quality and socially compliant manufacturing practices.
Amidst a number of countries that export apparel, Sri Lanka enjoys a privileged position as a prime sourcing destination for garments without guilt. At the heart of this phenomenal success lies the philosophy that 'Ethical Business is not a practice but a way of life'. The official website of Joint Apparel Association Forum (JAAF) proclaims "We take pride in saying that Ethical Business Practices and Responsible Commerce at Sri Lanka's Apparel Industry are not a response to increasing need and demand for 'Ethical Products' and satisfy Business Compliance, but has been a Way of Life for last 30 years across the 350 plants and over 1 Million strong workforce."
MAS Holdings proved, 25 years ago, that a South Asian manufacturer could produce fine apparel worthy of the most respected brand names in the world. Today, MAS Holdings is the region's leading manufacturer of intimate apparel, performance wear and swimwear, with an annual turnover north of US $1 billion. Their 38 world-class apparel facilities spread over ten countries provide employment to over 55,000 people.
Brandix, another leading manufacturer of textile and accessories in Sri Lanka, is also the pioneer of the concept of 'total solutions' in Sri Lanka's apparel sector. Thus, Brandix also provides R&D, washing, dyeing, finishing, and quality control services and employs over 47,000 associates across 42 manufacturing facilities in Sri Lanka, India and Bangladesh.
Boasting a fully integrated infrastructure encompassing manufacturing, product development, design, printing, embroidery, washing and packaging, Hirdaramani also manufactures and supplies apparel to a range of internationally renowned clients from the world's leading designer labels.
In addition to these large scale apparel manufacturing enterprises, there is a number of smaller players in the Apparel business in Sri Lanka. Together, they compete on quality in the fiercely competitive Apparel export industry and jealously guard their position at the top. With the massive investments in Research & Development, continuous innovation, trust & loyalty of the top Fashion retailers and the support and incentives from the government and Sri Lankan export Development Board, Sri Lanka Apparel has truly bright prospects.