Sri Lanka Export Development Board prepared to develop entrepreneurs in Central Province to become Exporters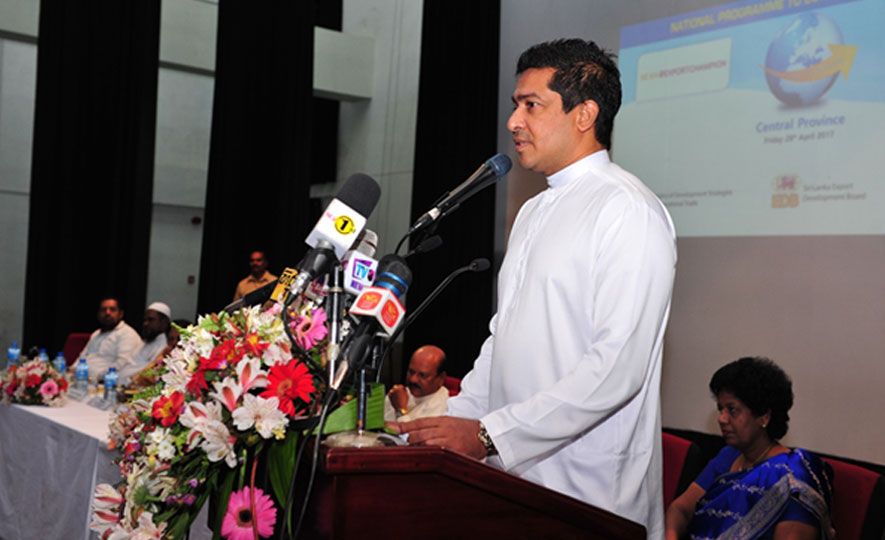 2017-05-02
The Sri Lanka Export Development Board (EDB) on the direction of the Ministry of Development Strategies and International Trade held the second programme of creating awareness for the Central Province entrepreneurs on the developing 2000 new exporters by 2020 on 28th April 2017 at the Central Provincial Council Auditorium of Pallekele, Kandy.
Under the programme the EDB will assist the regional entrepreneurs to groom them to become exporters under the programme.
The Hon. Prime Minister on the 27th of October 2016 presenting his economic statement in Parliament emphasized the need to broaden the economic base of the country to sustain a higher growth through increasing exports by encouraging domestic enterprises to invest in export industry.
Under this backdrop, the Government having identified the need for development of exports as one of the key strategies for Sri Lanka to achieve long term economic and social objectives of the country to ensure greater prosperity for the people launched this programme to maximize the utilization of regional resources to the export development supply chain and to increase the SME sector contribution to exports from Sri Lanka, particularly from the regions.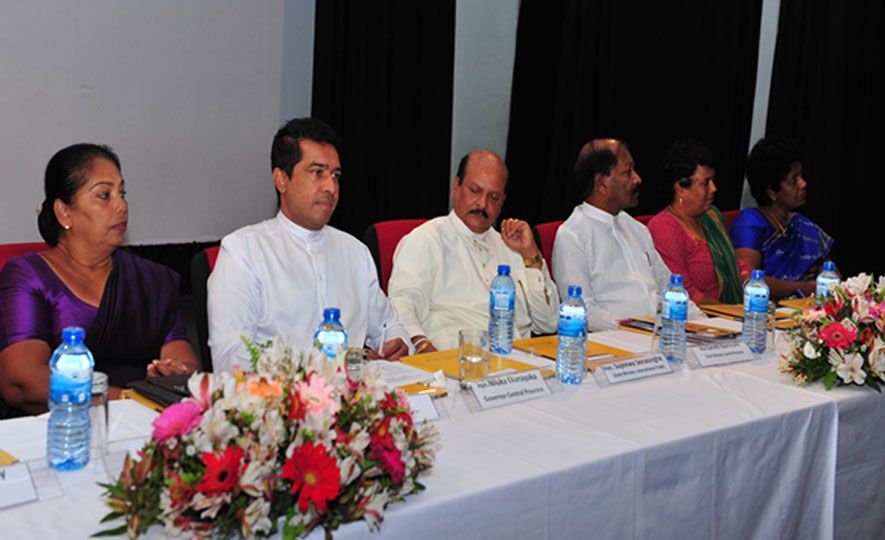 Hon. Sujeewa Senesinghe, the State Minister of International Trade, the Chief Minister of the Central province, Hon.Sarath Ekanayeka, Hon. Chanaka Illpperuma, Opposite Leader of the Central Province, Members of Central Provincial Council ie. Hon.Chitra Manthilake, Hon.Shanthini Kongahage, Hon.S. Rajarathnam and Ms. Jeevani Siriwardena, Director General of the Export Development Board and District Secretaries of Kandy, Nuwara Eliya and Matale among others graced this occasion.
The Central Province with an abundance of natural resources in terms of minerals, agricultural produce, not forgetting the cultural and human resources offer innumerable opportunities for development of Agro based industries.
Further Increasing value by further processing agricultural products & spices, Gem & Jewelry, ornaments, flowers and ornamental plants, processed food, information technology and telecommunications services are also recognized as potential sectors new Entrepreneurs to venture into export businesses
This awareness seminar made it possible for all participating enterprises from Central Province to network and establish partnership to discuss their business activities in joining 2000 exporters programme by the year 2020. The Bank of Ceylon as the banking Partner of the Programme presented their services to the Entrepreneurs
The officials of the Central Provincial Council Secretariat led by the Chief Secretary facilitated to host the event at their premises in Pallekele.