Sri Lanka's ICT and BPM Services Industry: Vision 2022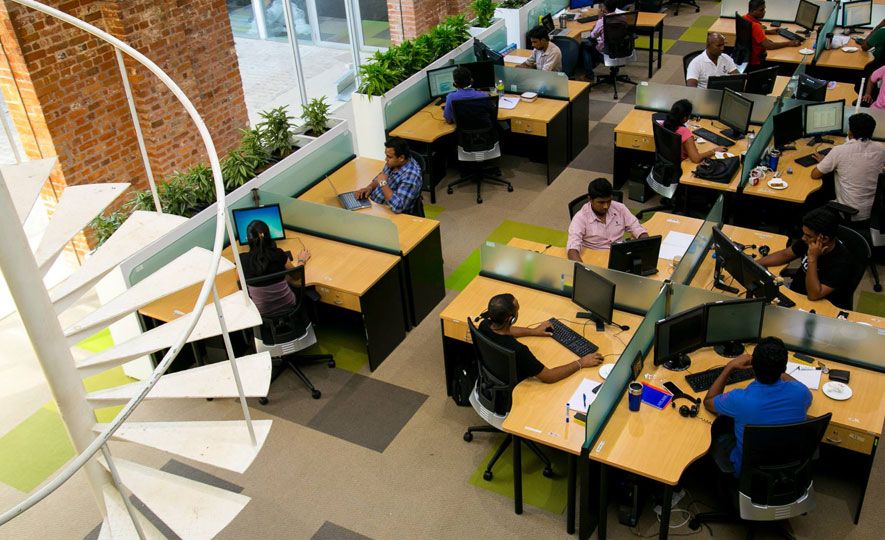 2018-08-06
Come 2022, earn US $5 billion in annual revenue; create a total of 200,000 direct jobs; help launch 1000 ICT/ BPM startups. By any standard, to borrow Jim Collins's phrase, it's a Big Hairy Audacious Goal (BHAG) in a national context, but, in the opinion of industry veterans, it's quite within our reach. Sri Lanka Association of Software and Service Companies (SLASSCOM) that came up with this bold vision in 2016 too believes strongly in the country's ability to realize it.
Sri Lanka's fourth largest export revenue earner at the moment, the ICT Services export industry consists of over 300 local companies that serves mainly North America, the EU, Australia, East Asia, the Middle East, Africa and the Nordic region. Also, Sri Lanka acts as an offshore development centre for Fortune 500 companies in the US, Ireland, the UK, Australia and Sweden, and joint ventures based in Sweden, Norway, the US, and Japan among others.
Sri Lanka deservedly earned the prestigious 11th rank in A.T. Kearney's Global Services Location Index with the country's competitive edge structured around agility, high value to cost, a niche talent base, strong ethics, cultural adaptability and superior quality of life as a destination for doing business.
Marking yet another key milestone, Sri Lanka became the first South Asian nation to become a state party to the Budapest Convention on Cybercrime. Also, Sri Lanka's Electronic Transaction Act was amended to align with the UN Electronic Communications Convention.
Sri Lanka's IT industry has become globally competitive due to the unique talents of the workforce, the focus on superior quality, but above all - ingenuity and creativity. Savvy Sri Lankan tech entrepreneurs from around the world are returning from overseas to start innovative companies, and they are bringing with them global networks and global best practices. An advanced telecoms sector, which now boasts world-class digital infrastructure and competitive mobile and internet tariffs in the region, shores up the industry even further.
Also, some of the top IT companies from across the world are already operating in Sri Lanka and successfully building their businesses using local talent. Virtusa Polaris, the global IT services provider, employs over 3,000 staff in Sri Lanka. HSBC, the London Stock Exchange Group and Pearson remain the other global organisations with their captive centres in Sri Lanka.
Global companies are choosing to set up their R&D centres in Sri Lanka. Of late, Sysco, the world's largest food service company, opened their innovation lab in Sri Lanka to prepare the company for disruption over the next several decades. It now employs a workforce over 600 people. IFS, the Swedish enterprise software solutions provider, employs over 1,000 staff in R&D, product engineering, business consulting and product support roles.
These companies have come to experience a kind of ingenuity and creativity which is unique to Sri Lanka, a perfect location for innovative software product development and ideal for captive R&D centres that produce creative technology solutions that are world-class, but cost-effective. Sri Lanka has, indeed, proven its mettle in this arena.
Against this backdrop, achieving SLASSCOM's vision 2022 for Sri Lanka's ICT and BPM services sector seems quite possible.