Sri Lanka makes their presence felt at the Paperworld 2013 exhibition held in Frankfurt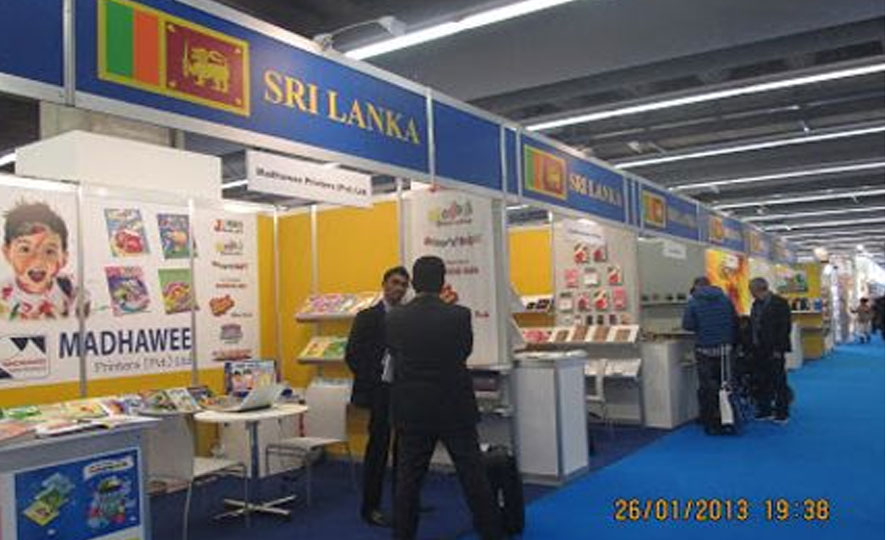 2013-01-26
The Paperworld International Trade Fair is a specialized fair for office supplies, school supplies, stationery and paper products held annually. It is an important venue for developing new contacts and maintaining existing business relationships for Sri Lankan exporters in the printing and stationery industry. It is well recognized by buyers to source gifts and premium products including Office and School Supplies and Christmas Decorations.
Paperworld 2013, held in January 2013 at Frankfurt, Germany which provided a great opportunity for exhibitors and trade visitors to study and analyze the position of the competitors and global market trends in products and prices. It also provided an insight into innovative and eco friendly products made of environmental friendly materials.
Facts at a glance
2,967 exhibitors and 83,206 visitors from all over the world participated in paperworld 2013
Everything revolved around tomorrow's trends, impulses and business opportunities.
66 countries presented their latest products and marketing concepts at the Paperworld, Creativeworld and Christmas world trade fairs in Frankfurt.
With its comprehensive complementary programme, Paperworld was also a valuable source of impulses and ideas: important trends, such as the presentation of themed and product worlds, commercial purchasing, multi-channel strategies and sustainability, were taken up in business programmes, special presentations and forums.
Almost 300 people attended Procurement Business Programme, which was aimed at buyers of commercial office materials from private companies and public authorities with 100 or more office workplaces. This is an increase of 70 percent over last year.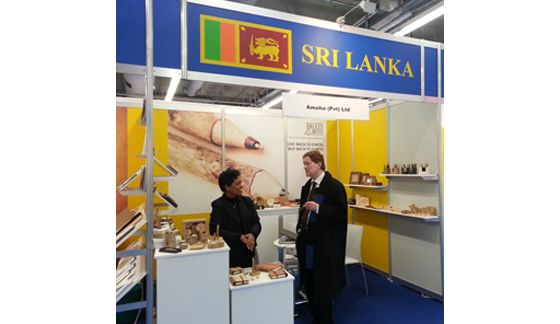 Sri Lankan Participants – Country pavilion organised by EDB –Sri Lanka
Amoha Pvt Ltd (Back to Earth)
PrintXcel
Graphic Sytems (Pvt) Ltd
Nalaka Stationary
CIC Holdings
Toppan Forms
Madhawee Printers
Recommendations made by the Sri Lanka Consulate General in Frankfurt Germany
Paper world, creative world, and Christmas world is an emerging market in Europe.
It presents enormous business opportunity for businesses in Sri Lankan in terms of presenting their creative and production capacity. It also gives an opportunity to Sri Lankan companies to meet with companies that are looking for prospective business partners in the east.
After the successful completion of Paperworld this year we encourage companies to make arrangements in advance to participate in next year's event. Contact the trade division of the consulate for further information and assistance