Sri Lanka Rubber Industry Master Plan – 2017 - 2026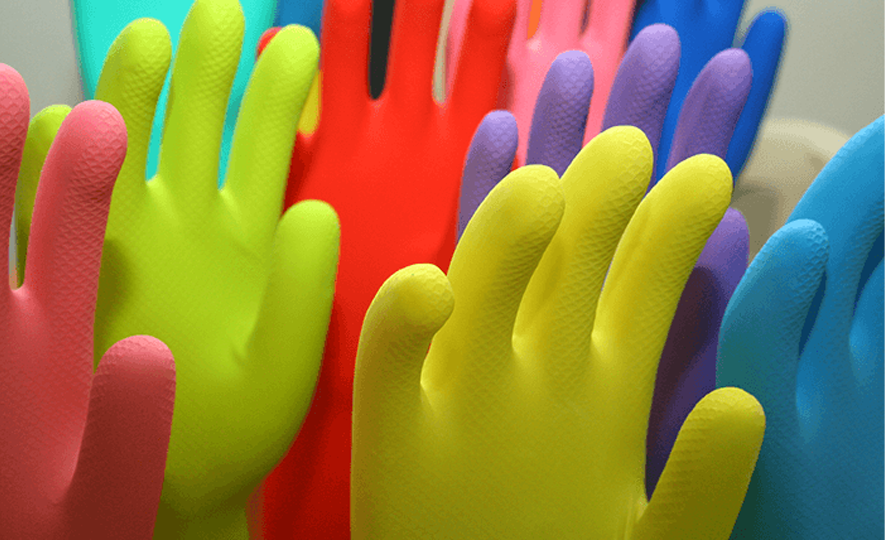 2018-01-22
Last year's Natural Rubber and Rubber-based product exports from Sri Lanka brought in revenue slightly north of US $800 million. Of this, the highest portion, amounting to nearly US $250 million, went to the USA (Source : https://www.srilankabusiness.com/rubber/rubber-and-rubber-based-products-export-performance.html) Sri Lanka produces some of the world's finest quality rubber noted for its strength and endurance. But, as a commodity, rubber prices are highly volatile. Sri Lanka Rubber Secretariat, attached to the Ministry of Plantation Industries has come up with a Master Plan for 2017-2026 with an ambitious target of achieving a gross industry turnover of US $4,000 million in 2025 of which target set for rubber products manufacturing sub sector amounts to US $3,600 million.
In his foreword to Sri Lanka Rubber Industry Master Plan 2017-2016, Chairman of Sri Lanka Society of Rubber Industry (SRI) observes "Future of Sri Lanka's rubber industry rests on industry wide productivity growth from small farm based rubber production to large scale manufacturing operations. Achieving sustained global competitiveness will depend on our ability to shed age old unproductive practices and adopting of new technologies coupled with enhancing effectiveness in managing value chain activities. There is no other way to withstand relentless competition that emanate from unexpected sources making viable industries nearly irrelevant…"
The Vision & Path
The grand vision of the industry is to create value to satisfy the diverse needs of stakeholders including consumers, investors, entrepreneurs, employees and the public in a sustainable manner. This vision will be realized through collaborative action of stakeholders guided by a set of core values. The mission is to attain global competitiveness through overall performance enhancement in supply and value chain activities. Goals and objectives will be reached in accomplishing the mission through a strategic action framework which includes:
Expansion of Rubber Production
Rubber Products Market Share Expansion
Value Addition to Rubber Wood
Workforce Development
Technological Capability Development
Industry Information Management
Strengthening Micro Small and Medium Scale Enterprises' Sustainability
Promoting Private Public Partnerships in Implementing the Master Plan
At the outset, (25) twenty five action projects under(10) ten programs are to be implemented, supplemented by three strategic initiatives aimed at improving (a) the enabling environment, (b) institutional effectiveness, and (c) industry collaboration. Realization of the vision is contingent upon the effective implementation of these programs, projects and strategic initiatives.
Investments
Total new investments to be made in the rubber industry during the program period would be around US $1,500 million to augment the existing investments estimated at the US $800 million in production, processing, value added manufacturing and supporting industries. The cost of the ten programs in the Master Plan would be around U$500 million and the resource mobilization strategy will be determined on case by case basis. Firm specific investments will depend on their markets 4 and corporate plans. Considering the turnover targets set and actual industry averages, such private investments could exceed U$1,000 million. The government annual budgetary allocations may depend on early successes, national priorities as well as donor support.
Stakeholder Benefits
The key benefit to industry will be the increased global market share resulting from the utilization of new strengths developed through the projects implemented successfully. Industry firms will enter lucrative niche markets, expand their activities and enhance profitability. This will engender high-quality employment with higher earnings. Small and medium firms in addition to related and supporting industries will expand. Imports of rubber products would decline. Rubber producers including rural farmers will become more productive, profitable, and sustainable. These outcomes are in addition to the ecological benefits that arise from rubber farming. The aggregate result will be a sustainable rubber industry manned by satisfied stakeholders that contributes significantly to the national economy through increased GDP, export incomes, and tax revenue.
Click here to access the full plan.