Sri Lanka Supplies Top quality Cardamom to the World Spice Market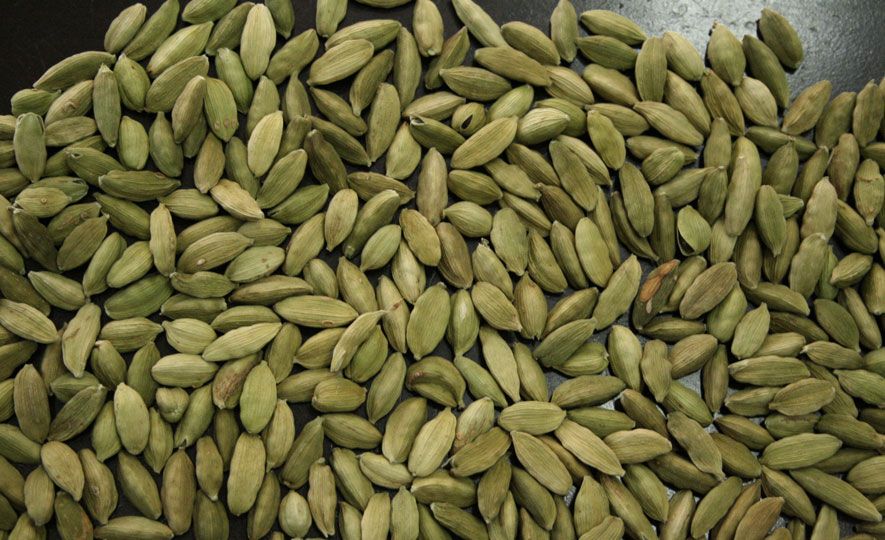 2015-07-02
Cardamom, the queen of spice, with a sweet mixture of aroma and flavour, is the third most expensive spice in the world spice market second only to saffron and vanilla.
Part of the ancient family of spices, cardamom was used as a tooth cleaner by ancient Egyptians, while the Greeks and Romans used cardamom as a source of fragrance in perfumes and air fresheners. Ancient Chinese and Indian herbal medication also involved cardamom as a main ingredient and were among the main cultivators of cardamom.
According to Indian Ayurvedic records, health benefits of cardamom include the prevention of tooth decay, foulness of breath, inflammation in lungs, tuberculosis and infection of eyelids. The other uses of cardamom have included being an antidote for snake and scorpion venom and treatment of kidney stones and gall stones.
Many civilisations across the world and across time has been mixing cardamom oil with tea, coffee and wine to add a distinctive flavour and fragrance. In European countries, cardamom powder and oil is used widely in baking, wine processing and manufacturing of fragrance, mouthwash, chewing gum and toothpaste while Eastern countries use cardamom in traditional medicine and preparation of various spice mixtures.
Today, cardamom is used mainly in various food and beverage preparations and its cultivation had spread to a number of non-traditional countries including Sri Lanka. Introduced to Sri Lanka by the British-East India Company, Ceylon Cardamom was designated to fill the growing demand for cardamom grown in Indo-China region, in the global spice market. Although outshined by the more popular spice merchandise like cinnamon and pepper, Ceylon green cardamom and cardamom oil has managed to develop a niche in global spice market.
With a long history in spice cultivation, Sri Lankan small holding farmers from the central hill country have adopted cardamom cultivation and most of cardamom production is done under forest cover or as the secondary crop in mix cultivation.
Making use of their traditional skills in cultivation and processing of spice-based crops, Sri Lankan cardamom cultivators have adopted three types of cardamom to local cultivation, including Malabar, Mysore and Vazhukka types of cardamom. Moreover a green, larger and a triangular type of cardamom pods, indigenous to Sri Lanka, has been categorised as the Ceylon cardamom type in the global spice market. Sri Lankan cardamom exporters provide nearly 0.1% of the global cardamom demand in green cardamom pods, oil and powder.
Meanwhile a selected group of cardamom cultivators from Sri Lanka are specialised in producing organic cardamom to the local and global markets, their products certified for quality by USDA, BIO SUISSE and JAS.