Sri Lankan Fashion designs in Global Catwalk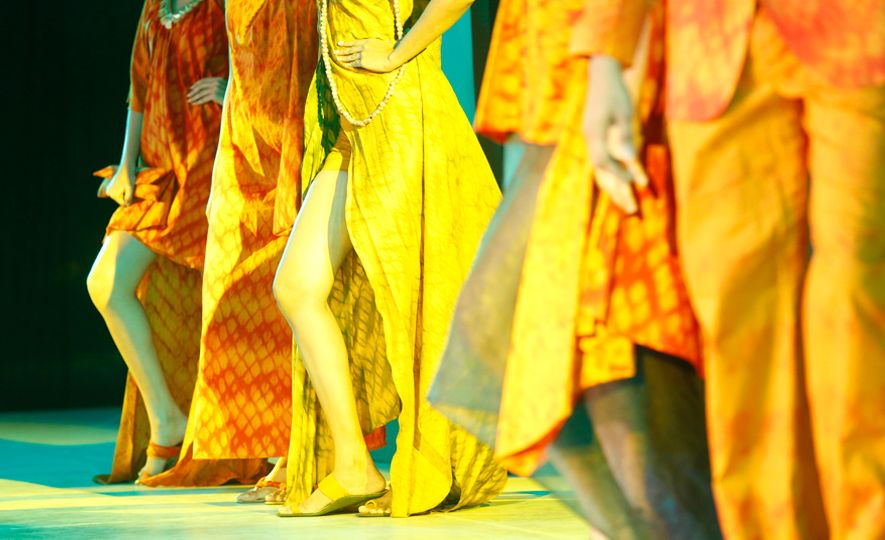 2015-07-27
While Sri Lankan apparel manufacturers have long being producing latest of designs for leading fashion houses like Ann Taylor, Banana Republic, C&A, Calvin Klein, Chantelle Group, Columbia, Gap, Gloria Vanderbilt, Intimissimi, Lands' End, Marks & Spencer, Next, Old Navy, Polo Ralph Lauren, Sainsbury, The Limited, and Victoria's Secret, a number of local fashion designers, produced by local design academies are creating their own niche in global fashion scene.
Leading a local movement to establish a new fashion trend that embraces the Sri Lankan heritage, a group of young fashion designers are creating unique designs in high street fashion, haute couture and sports wear for local and global market.
With a series of Sri Lankan brands like Amante, LiCC jeans, Avirate, Dilly & Carlo and Kelly Felder leading the way, Sri Lankan apparel industry is no longer restricted to mass producing apparels for leading global brand houses. With the growing popularity for Sri Lanka designs, fashion has taken new element in the local market too.
The environment and economically sustainable designs created by local fashion designers are in the forefront of regional fashion trends today. The concept of up cycling an apparel is still a novel concept that is being promoted by the local designers, who seek to combine great fashion sense with environment and economical awareness.
Another characteristic of young local designers are their abundant use of local fabric materials and designs including batik designs and hand loom material. Many young local designers have taken up the challenge to involve hand loom material into everyday fashion as well as haute couture designs. Exclusive and luxury shawls, dresses and bridal wear made with polished cotton and silk hand looms are characteristic of a group of Sri Lankan fashion designers who are mesmerising their European clients with an age old tradition.
Although designing of silk batik fabrics and apparels has been a long practiced tradition among Sri Lankan designers, latest silk sari designs from a local batik artist are taking the local and global fashion scene by a storm. Combining innovative designs and unusual colors, these sarees fetch high prices and are the toast of the town among local and global saree fans.
In addition to the dazzling sarees an unusual array of batik garments including batik swimwear, beach wraps, bridal gowns, trousers and jeans are being produced for the global fashion markets using an unusual array of fabrics varying from satin to jute clothes.
Meanwhile young Sri Lankan fashion designer Ishara Jayathilake's designs mesmerized the fashion lovers at the London's graduate fashion week 2015. The military-inspired wearable designs were portrayed on the fourth day of the fashion week and were hailed for their ingenuity.