Sri Lankan Seafood, the bounties of the Indian Ocean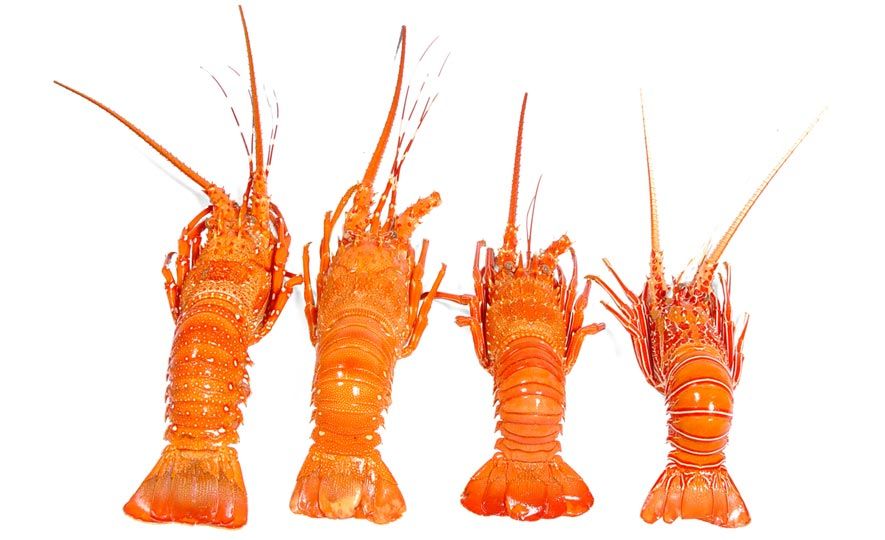 2015-07-17
As a tiny island surrounded by the Indian Ocean, Sri Lanka is blessed with a large fishing ground filled with the most delicious bounties of the Indian Ocean. With a long history of harvesting the benefits of the surrounding ocean, Sri Lanka is home to a large fishing community who brave mighty waves to bring home the best seafood from the Indian Ocean.
With the end of three decades' long war, which made almost 65% of the country's local coast-line inaccessible to the local fishing community, Sri Lankan seafood industry has recorded a 5% growth rate for the last five years.
Around 4,500 multi-day fishing boats flying the Sri Lankan flag are currently operating in the exclusive economic zone (EEZ) and high seas in the convention area of the Indian Ocean Tuna Commission (IOTC) targeting mainly tuna and bill fish. About 1,600 boats of this multi-day fishing fleet operates in the high seas and these boats are in the range of 10 - 18 meters in length. The fish caught by these fishing boats are brought to Sri Lankan ports and used for local consumption and export.
The most sought-after fresh seafood produce of Sri Lanka includes fresh tuna, shrimp and prawn, crab and lobster, fish maws, Beche-de-mer or sea cucumber, cuttle fish and squids and sprats. By maximizing the fishing fleets and introducing new technologies to the fishing community, Sri Lanka has launched itself as a leading tuna supplier to the global seafood market.
The country today supplies yellow fin and big eye tuna species to a range of countries including USA and Japan. Sri Lankan tuna is the most sought-after variety by Japanese consumers for sashimi and sushi, and Sri Lanka's tuna exports to Japan largely include fresh tuna blocks, tuna loins, tuna streaks and tuna toppings.
Sri Lanka also exports value-added shrimp varieties like Nobashi ebi or stretched shrimp and butterfly cut shrimp to the Japanese Markets while providing head-on, headless, shell on, peeled and cooked shrimp to the American and other Asian markets.
Sri Lankan seafood suppliers also provide the international markets with Spanish Mackerel, trevally, barracuda, groupers, snappers, white mullet, parrot fish and ribbon fish as major fish varieties while blue swimming crab accounts for the majority of the country's crab exports. Wild caught or cultured tiger prawns and Indian white prawns are among the top prawn varieties exported to American and Asian Markets.
Sri Lankan seafood suppliers combine traditional knowledge with modern technology to deliver fresh seafood to suit a global palate and to keep up with the demand for quality assurance.
There are about 32 EU-approved processing plants in Sri Lanka. The country successfully complies with the stringent regulations imposed by importing countries and adheres to HACCP, BRP, Friend of Sea and other food security environment friendly requirements.
Sri Lanka has adopted a national fisheries control strategy to provide awareness and encourage fishermen to comply with the international conservation and management measures in respect of the straddling fish stocks and highly migratory fish stocks found in Sri Lanka's EEZ and high seas.
The strategy also focuses on implementing an effective monitoring, control and surveillance (MCS) programme to ensure that fishermen, owners and skippers of fishing boats follow the conservation and management measures specified by laws and regulations.
A modern and technically improved Vessel Monitoring System (VMS) has been established in the country to prevent national fishing vessels from drifting to other countries' territorial waters. Location, speed, states of the crossing boundaries, fishing type and fishing duration of any boat engaged with the system can now be tracked. This information will be used for the data verification system which will compare the log-book data and the VMS track data before issuing the catch certificates of a particular boat.
With a relatively small supply chain channel and state-of-the-art storage and packaging facilities available to almost all the fishermen communities and seafood traders, Sri Lankan seafood reaches its destinations across the globe in the most natural and fresh quality ever.