#WhoMadeMyClothes – The quest for ethically produced garments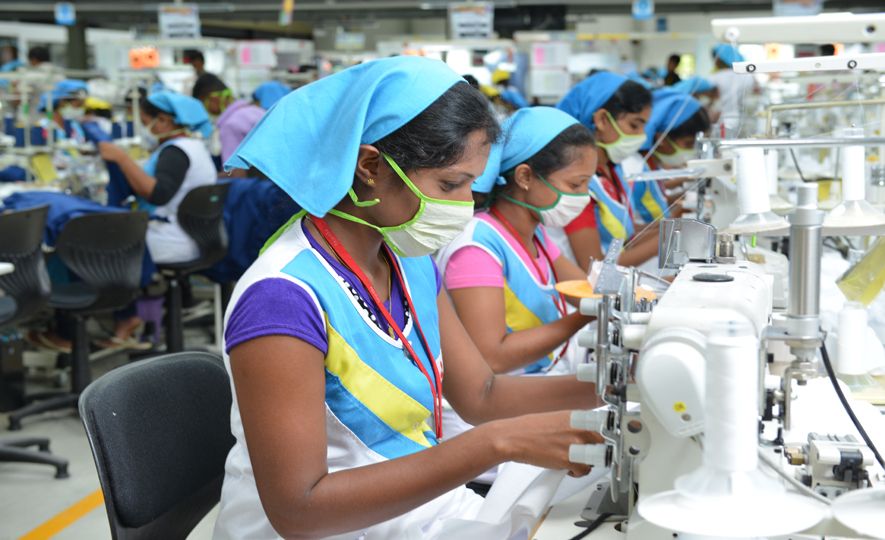 2015-07-24
After the discontinuation of global quota system in apparels in the year 2005, Sri Lankan garment manufacturers came up with a clever placement of Sri Lankan apparel trade as the most ethical source of garment manufacturing in the world.
Being a signatory to nearly 27 ILO conventions upholding labour rights, work place safety and prevention of child labour, Sri Lanka was in an ideal position to promote the theme 'Garments without Guilt' to leading global fashion manufacturers.
A collective of Sri Lankan Apparel Manufacturers joined under the Joint Apparel Association Forum (JAFF) in collaboration with a host of government organisations including Export Development Board (EDB) has worked tirelessly since the early 2000s to upgrade the working conditions of local garment manufacturing facilities, up to the internationally accepted conditions.
Thanks to their tireless contribution all garment manufacturing facilities only employ Sri Lankans over the age of 18 and they are provided with a basic salary recommended by the Sri Lankan government for private sector employees. The employer contributes nearly 20% to an Employee's provident Fund (EPF) and Employee Trust Fund (ETF), which provides a safety net to the private sector employees.
As more and more global retail fashion buyers became aware of the pitiful condition of apparel makers at manufacturing countries, Sri Lanka's initiative to uphold work place safety of workers and machines were applauded as a commendable initiative and a positive precedence.
Today Sri Lankan apparel workers stands on an enviable position compared to their numerous counterparts in many parallel countries with improved working conditions, high salaries, free meals, transportation, vocational training and health care.
Moreover the ethical sourcing of raw materials and extremely rigorous environment protection measures followed by Sri Lankan Apparel Manufacturers have also been useful in strengthening Sri Lanka's position as an ethical garment manufacturing destination.
Since the launch of 'Garment Without Guilt' campaign, nearly 80% of the local apparel manufacturing factories have subscribed to the high environment and labour standards set up by an industrial charter as a prerequisite to the receiving of 'Garments without Guilt' certification.
The charter includes regulations for garment manufacturing factories to be free of child labour, forced labour, sweatshop practices and discrimination to ensure ethical working conditions. The workers are to be provided an eight hour working shift as prescribed by the Sri Lankan labour laws along with all legally recommended payments including overtime and incentives.
The campaign also calls for high work place safety guidance ensuring the safety of workers and maintenance of positive environmental ethics including the reduction of carbon foot print and recycling of industrial waste and water.
The continuous commitment shown by all parties involved in apparel sector development has positioned "Made in Sri Lanka" label synonymous with quality, reliability and more importantly with social and environmental accountability.
Meanwhile a global campaign named 'Who Made My Clothes', which calls for improved working conditions and positive labour and environment practices, has led leading global fashion houses to source their manufacturing to ethical global destination, helping Sri Lankan Apparel Industry in becoming a US$ 5 billion strong industry today.