Sri Lankan Vanilla cultivators and suppliers are catering to a growing global demand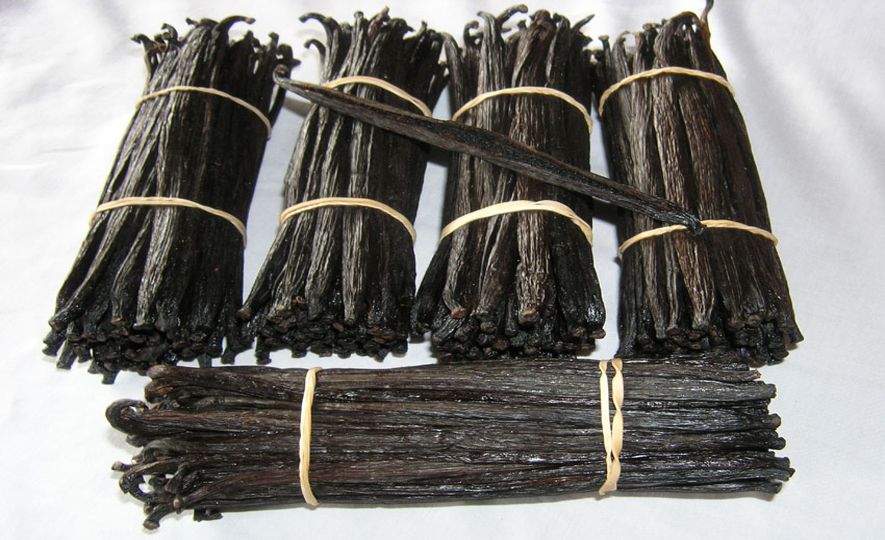 2015-07-07
Until the 19th century the global vanilla demand was exclusively met by the Mexican as the first attempts at growing vanilla outside Mexico proved ineffective due to the symbiotic relationship between the vanilla orchid and its natural pollinator, a local species of bee.
However, the face of the global vanilla trade changed forever in mid 19th century, when a 12 year old slave boy living in French Island reunion, near Madagascar, discovered a method of hand pollination for Vanilla orchids.
Since then, vanilla has been grown in countries across the globe and is the second most expensive spice in the world today, next to saffron, due to its labour-intensive cultivation methods. The annual global vanilla production hardly meets the global demand. According to the 2013 statistics a mere 13-20% of the global demand is met by producers of natural vanilla extract, while synthetic or natural vanilla flavouring filing the rest of the demand.
Although most of the dairy, bakery and confectionery producers tend to use synthetic vanilla flavouring, the rising concern about the health impact of the artificial chemicals and demand for natural and organic products are fuelling the demand for natural vanilla extracts in the global market.
With a view to meeting the local demand for natural vanilla extracts, a handful of vanilla cultivators in Sri Lankan pioneered the production of vanilla beans that matched international standards. In early 2000, a collaboration between the Kandy Vanilla cultivators collective and a local food and beverage giant gave a sudden boost to the vanilla cultivation in the country, developing the Sri Lanka vanilla industry into what it is today.
Although few in numbers, Sri Lankan vanilla farmers, who are mainly concentrated in the central highlands of Sri Lanka have worked together to master the methods of vanilla cultivation and in partnership with several local vanilla manufacturers have perfected the method of curing vanilla locally.
Today, the country produces nearly 1.5mt of vanilla and has also found ways to incorporate vanilla into many traditional food items like treacle.
Sri Lankan vanilla exporters have come up with ingenious products like vanilla infused virgin coconut oil, vanilla tea, bee honey with natural vanilla and vanilla vinegar. Other than the value added vanilla products, the local vanilla suppliers also export natural vanilla extractions, vanilla beans, vanilla pods, vanilla paste and vanilla sugar.
With just 2000 farmers strong, vanilla is still a growing industry in the country with a bright future.