Sri Lankan Hand looms- a colourful tradition from the past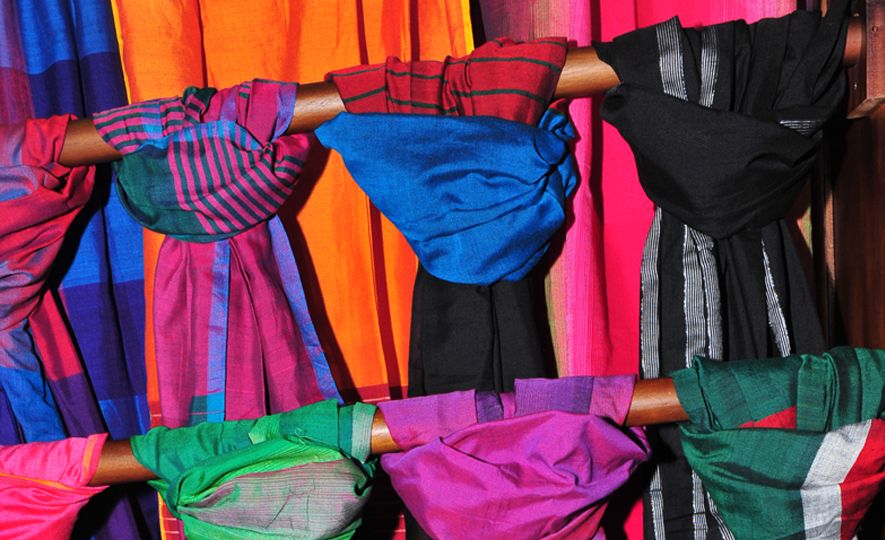 2015-08-20
The legendary beginning of the Sri Lankan history also provides clues of a well-developed Sri Lankan weaving industry nearly three thousand years back, and even today Sri Lankan hand loom products portray their rich heritage and cultural diversity in their designs and technologies.
According to the Great chronicles or Mahavamsa, Princess Kuweni the sorcerer princess of Sri Lanka was busy at her weaving wheel when the Indian cast ashore and rebel Prince, Wijaya met her at Tammanna or present day Mannar in Sri Lanka, turning a new page in country's history and starting a new line of rule in Sri Lanka.
The ancient Sri Lankan trading records speaks of trading of cotton between Sri Lanka and other countries while present weaving designs also depicts designs that has been handed down by foreign merchants from India and Egypt.
After nearly 3000 years, the traditions of weaving and hand loom manufacturing still holds strong among the hand loom weavers of Sri Lanka, who still stand faithful to the age old designs of weaving that has been handed down through generations.
Today there are nearly 10,000 Sri Lankan handloom manufacturers clustered in Western, Central, Eastern, Southern and Northern provinces of Sri Lanka. Many of the Sri Lankan handloom manufacturers are home based small holders or individuals employed by private, cooperative and government agencies, who are mainly catering to a growing export market.
In the year 2014 Sri Lanka exported nearly US$ 1.09 Mn. worth of hand loom products including garments, upholstery fabric and curtaining, handloom bags, soft toys and hand woven rugs and tapestries to countries including Maldives, South Korea, UK, Sweden, Australia, Netherlands, Spain and USA.
Made with cotton and silk materials of brilliant colours, Sri Lankan handloom designs and products are used extensively by leading fashion designer and interior decorators in creating new fashion statements and interior decoration trends with handloom curtains, kitchen and dining linen, rugs and bed linen that are sold under leading labels across the world.
Although the use of hand looms were strictly restricted to cotton handloom sarees and home linens among Sri Lankan consumers, a new generation of Sri Lankan designers are seeking to revive the face and future of Sri Lankan handloom industry by combining old designs with bold colours, textures and material.
Today a range of new handloom designs and products by a number of leading handloom manufacturers including bold coloured handloom Garments, Handloom bridal sarees made with silk and polished cotton, vibrant handloom kaftans, sarongs and shawls, hand woven tapestries and rugs has become the toast of the town around the world.
Many and many tourists to Sri Lanka make a shopping tour to the leading handloom outlets in the country in search of the best bargains while regional fashion weeks frequently features designs made with Sri Lankan handloom designs.
With an increased demand for environmentally sustainable and handmade products made by Fair Trade labour Sri Lankan hand loom industry holds a greater opportunity for global expansion.