Sri Lanka's Growing Startup Culture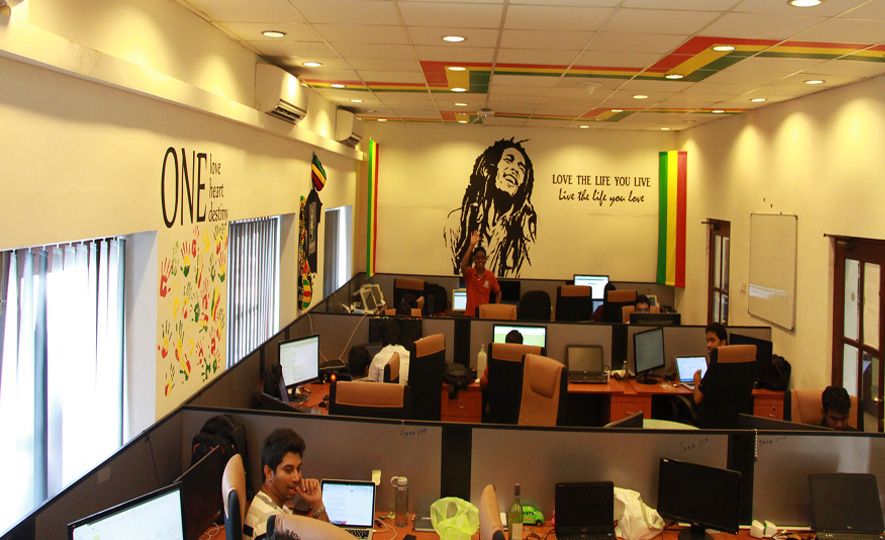 2017-01-27
Each year 250,000 Sri Lankans reach the job market looking for new working opportunities. Since the government sector is filled to the brim, private sector organizations in Sri Lanka is faced with the responsibility of providing 8 out of 10 new jobs, which makes the spark of entrepreneurship, a necessity more than an option today.
While Sri Lanka's position as a developing IT and BPM service providing destination has been long overshadowed by civil unrest and a crumbling economy, the latest boost to the economy as well as the end of the country's three-decade-long conflict has created a fresh interest in Sri Lanka among the global community.
Sri Lanka's current positioning as a lower-middle income economy, government investment in infrastructure development and its improved positioning in World Bank's 'overall ease of doing business ranking growing optimism among global investors has also given a boom to the country's investment and business culture.
But have all these made Sri Lanka a favorable place for entrepreneurs and start-ups? With a view to igniting the entrepreneurship in Sri Lanka, Sri Lanka Export Development Board (SLEDB) has implemented a budget proposal on Start-up funding in 2016, where 26 Start-ups had been recommended by a committee appointed by the EDB for concessionary loans provided by State Banks. Moreover, EDB assists start-ups to gain exposure and network with ICT industry at the local ICT exhibition "INFOTEL 2016" organized by Federation of Information Technology Industry Sri Lanka (FITIS).
In addition, Sri Lanka Association of Software and Services Companies (SLASSCOM) has launched 'Startup Sri Lanka', the central part of SLASSCOM's plan to launch 1000 Sri Lankan startups by the year 2020.
By taking Israel, one of the leading countries in the world with a thriving and an innovative startup culture, as an example, SLASSCOM is in the process of creating an ecosystem of innovation and co-creation in Sri Lanka with the right partnership between investors and government.
A survey conducted among 115 aspiring entrepreneurs and 110 existing entrepreneurs, as well as 16 investors and government, industry, corporate, education bodies and other organizations, found that 75% of Sri Lanka's entrepreneurs were between the ages of 20-35 years and 86% of them had a bachelor's degree or a higher educational qualification in computer science or engineering.
Dominated largely by male entrepreneurs, the country's startup ecosystem is showing strong signs of growth with 55% of the startups generating early or growing revenues and 65% of them generating up to LKR 150 million on average in revenue.
Largely internally funded, the most successful startups and entrepreneurs in Sri Lanka shared some common foundations to their success as well as common challenges.
Undertaking rapid diversifications to reduce the risks of failure were a common factor among the group of companies that generated revenues up to LKR 150 million. Early diversifications created a large product mix and a diverse skill set along with high revenues in most cases while in some cases entrepreneurs concentrating on the single product were able to produce greater revenue by directing its energy and resources towards developing a higher quality product.
Moreover, startups with external sources of funding showed high rates of growth as against the ventures funded through internal sources. Although most of the present-day startups have opted for internal funding sources, the difference between simply launching a business and building a stable one with external investors attracted through a sound business plan and a vetting process can become more obvious with time.
As incentives and encouragements to boost Sri Lanka's startup culture, SLASCOMM is recommending solid steps to increase funding for hatchling startups by encouraging enterprises and individuals to make an angel investment in IT/BPM related startup sectors by extending triple tax deductions on angel investments up to Rs. 25 million.
In addition, the need to brand Sri Lanka as the 'next start-up hub' in the Asian region under the supervision of the IT/BPM industry advisory committee of the EDB too was emphasized for the future development of startup ecosystem in Sri Lanka.