Taiwan Textile Fair concludes in Colombo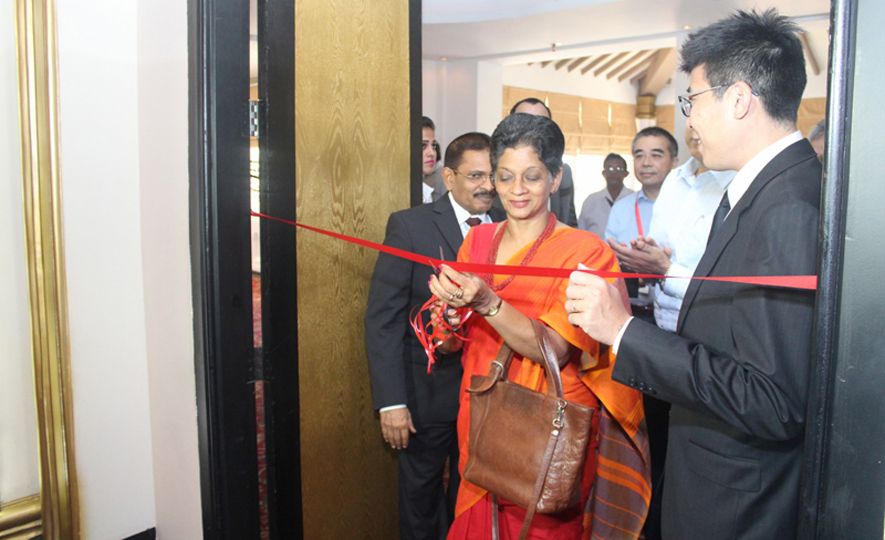 2015-11-30
The fourth annual Taiwan Textile Fair concluded at Grand Crystal Ballroom, Taj Samudra Hotel Colombo when. The event was organised by the Taiwan Textile Federation (TTF) and the Bureau of Foreign Trade.

Represented by Worldex India Exhibition & Promotion Pvt. Ltd., it was supported by the Export Development Board (EDB) of Sri Lanka, Joint Apparel Association Forum (JAAF), the Sri Lanka Apparel Exporters Association (SLAEA), Sri Lanka Apparel Brands Association (SLABA) and the Sri Lanka Apparel Sourcing Association (SLASA).

Chairperson & Chief Executive of Export Development Board, Ms. Indira Malwatte, was the chief guest of the opening ceremony attended by a delegation of officials that represented the Taiwan Textile Federation (TTF).

When we move up on the value chain the focus and concentration will definitely be the special clothing products and we are sure to get much positive updates from Taiwan Textile Fair, commented Noel Priyathilake (Deputy Chairman of Joint Apparel Association Forum) during the opening celebrations.

Chairman of Joint Apparel Association Forum, Azeem Ismail stressed the importance of innovations that are vital in the developing process.

"Special clothing that helps in mosquito repellence, clothing that minimize body sweat are some of the examples, he continued to explain."

This industry need continuous updates on the latest developments in garment industry said Anil Wettewe (Chairman of Sri Lanka Apparel Sourcing Association).

Many industry personalities and business-heads were also present on location which reflectedon the confidence gained among the industry membership for effectiveness and for networking capabilities of Taiwan Textile Fair with its continuous presence in Sri Lanka.

Sean Tsai, Overseas Market Development Department of Taiwan Textile Federation, remarked, "this year we are bringing a whole new range with a focus on knitted and functional textiles which will add value to products made by Sri Lankan garment manufacturers and exporters".

With latest products & solutions in the garment industry showcased in Taiwan Textile Fairs in South Asia 2015,it is an excellent opportunity for Sri Lankan apparel manufacturers, exporters, brand-owners, buying houses, buying agents, big retailers, importers, etc. to interact with manufacturers from Taiwan to source the required high quality fabrics and products that add value.