The Export of Heirloom Rice from Sri Lanka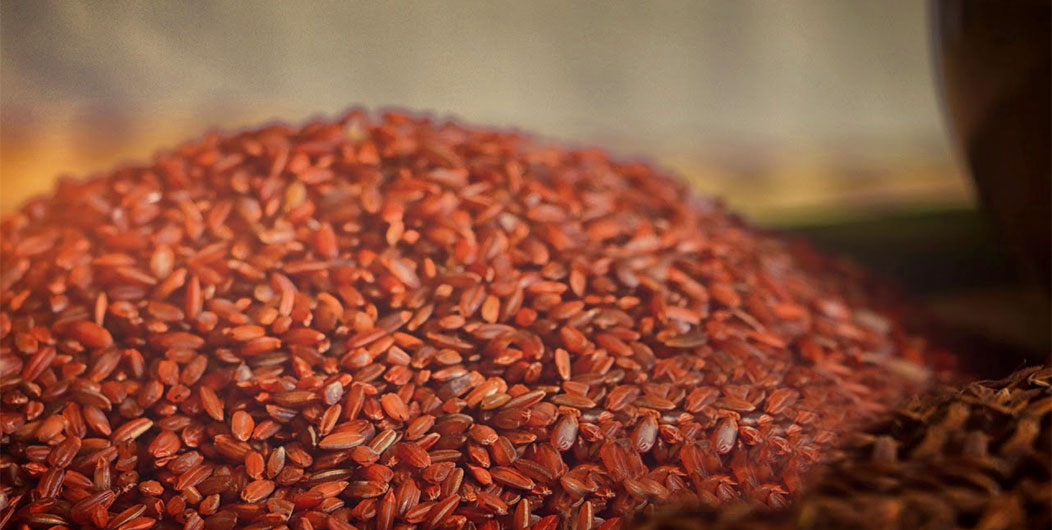 2020-11-17
Rice is the staple food of Sri Lanka and has been playing a huge role in everyone's lifestyle for centuries.
The rice cultivation has a long and parallel relationship with the country's history and culture and Sri Lankan has practised an agriculture-based lifestyle for the past 3 millennia. According to the evidence collected through written history and archaeology, rice cultivation of the island goes back to the period of 900-600 BC.
Reliable and well-established irrigation systems were massive support to the country's rich agriculture. Heirloom rice varieties are a result of this productivity that enhanced the healthy lifestyle of Sri Lankans back in the day. (1) They also play a special role in the diet of specific ethnic communities and continue to be the heritage rice of Sri Lanka. The export of these varieties was not a recent move. According to records, Sri Lankans engaged in the export of heirloom rice varieties more than 2000 years ago. Other than consumption, these varieties were used for worship, celebrations and various cultural events and moments. (2)
Just like every good streak has its decline, the foreign invasions by the Portuguese, Dutch and the British affected badly on Sri Lanka's rice cultivation starting from 1505. Labour was forced to work on plantations such as coffee, tea, rubber, and cinnamon reducing the skills allocated on rice cultivation.
The Granary of the East
The heirloom rice varieties which were relatively grown at a lower scale when compared to the time before foreign invasions were passed down from generation to generation by traditional farmers. Some of these famous varieties are Dal wee, Maa wee, Heeanati, Suwandel, and Ma Wee. Suwandel is a white rice variety that is mostly known for its sweet aroma and nutritional value. (3) The grains of Dal wee are small in size when compared to most varieties. Their size allows them to pass through a very small mesh even when checking for any impurities.
The term "Heena" is used to define a slim structure in the Sinhala language. Therefore, Heenati has got its base on its thin grain structure. The rice variety known as Heenati can further be categorised into sub-varieties such as Podi Heenati, Dik Heenati, Kalu Heenati, Rathu Heenati, and Bada Heenati, etc. Ma wee is an heirloom rice variety that comprises strong root systems and healthy tillers. Sub varieties of Maa wee include Maha maa wee, Sudu maa wee, Kuru maa wee, and Bala maa wee, etc.
Regardless of their sweet tastes and size differences, heirloom rice varieties are most known for their nutritional value. Most of these varieties are often recommended by doctors of modern medicine. Traditional medicine practices such as Ayurveda always highlight the importance of heirloom rice consumption. It has been proved that heirloom rice-based diet patterns help to improve the immune system of the human body. It also helps in preventing various physical disorders. "Suwandel" contains more carbohydrates, vitamins, and micronutrients. It is known to promote glowing skin, improve vocals, and improve the functioning of the excretory system. Diabetic patients are given Suwandel since it helps to keep diabetes under control and improves overall health.
"Kalu Heenaati" is a variety of Heenati that is highly recommended for lactating mothers. The nutritional value of their heirloom rice variety improves the functioning of the immune system, physical strength, and male sexual potency. Its high fibre content helps to get rid of constipation and bowel movement. "Maa Wee" has a high amount of zinc and iron content. It helps to reduce weight and improve body shape. Maa wee is also consumed to cool down the body. "Dik wee" is another heirloom variety that is best for treating diabetes. Its high content of zinc and antioxidants helps in treating neurological diseases, cancer, diabetes, high cholesterol, oxidative stress, and inflammation.
It has to be noted that these discussed varieties are only a smaller portion of the available Sri Lankan heirloom rice varieties. Around 300 heirloom rice varieties were displayed in an Agro exhibition that was held in 1902. Even though most of those varieties are not present right now in the 21st century, the cultivation and demand for heirloom rice have shown significant growth due to many reasons. (4)
The Export Potential
The rice cultivation pattern of Sri Lanka follows the two main seasons of "Maha" and "Yala" where Maha is the time between September to March and Yala is the time between September to late August. (5) These crops benefit from the availability of subsidiaries such as free irrigation water and natural fertilizers. The Sri Lankan government institutions are also dedicated to providing farmers with free advisory services and guaranteed price schemes, guiding them towards their best potential. (6)
Heirloom rice varieties have started to enjoy increased demand. Modern society's interest in organic food types is one of the main reasons behind this success. With the wide availability of information and new trends, more people around the world have started to admire the value of Sri Lankan heirloom rice. The infrastructure present in Sri Lanka is also a supportive factor to the export potential of these rice varieties. Sri Lanka is identified as an emerging logistics hub based on its strategic location and resources. (7)